Overnight Open Thread (3-17-2016)
Friends, I shall ask you to be as quiet as possible. I don't know whether you fully understand that I have just been shot; but it takes more than that to kill a Bull Moose. But fortunately I had my manuscript, so you see I was going to make a long speech, and there is a bullet - there is where the bullet went through - and it probably saved me from it going into my heart. The bullet is in me now, so that I cannot make a very long speech, but I will try my best.

-- Theodore Roosevelt, October 14, 1912, after being shot by an attempted assassin. He spoke for 90 minutes.
For children, stuffed animals can be just as dangerous as the world's worst despots.

-- Norway's Bendik Romstad in an anti-dust campaign
On a night in September 1931 three men went for an after-dinner walk on the grounds of Magdalen College of Oxford University. One of them was Henry Victor Dyson, a scholar who hobnobbed with the literati of the period. The other two were obscure academics who shared Dyson's interest in Icelandic sagas and Anglo-Saxon and Germanic poetry. Neither of the two had published anything of note to date and both viewed themselves as likely destined to be literary failures. Their names were C.S. Lewis and J.R.R Tolkien.
As they walked back and forth over the campus they discussed the stories of the North, the power of mythology, Christianity as just myth, and whether there was a higher truth embedded in myths. And over the course of three hours Tolkien and Dyson used the latter argument to eventually convince the agnostic Lewis to return to Christianity.
By all accounts, the key moment came when Lewis declared that myths are lies, albeit "lies breathed through silver." Tolkien replied, "No, they are not," and demanded to know why Lewis could accept Icelandic sagas as vehicles of truth while demanding that the Gospels meet some higher standard. Hours past midnight, Tolkien finally went home to bed, leaving Dyson to carry on the campaign. Tolkien's argument - that the Resurrection was the truest of all stories, with God as its poet - may not sound particularly convincing to nonbelievers (nor indeed to some Christians), but to a man committed to the idea of myth as the only way to express higher truths, it was irresistible.
Inspired from this stroll Lewis and Tolkien became close friends, pursued their interests in poetry and mythology together, and entered some of the most intensely productive years of their lives. While writing various Christian-themed works Lewis encouraged Tolkien to put together the various stories created in his head as a hobby and share them with the public. Both were disappointed that there was so little fiction being written with ancient sagas and legends as inspirations and decided that they would then have to create some as best they could.
In 1937, on the eve of publication for "The Hobbit," the friends found themselves deploring the state of contemporary writing. "Tollers," Lewis said, "there is too little of that we really like in stories. I am afraid we shall have to try and write some ourselves."
Lewis soon published "Out of the Silent Planet" followed by many other books including The Chronicles of Narnia while Tolkien began writing out an epic story that would eventually become the Lord of the Rings series. Over 70 years after that evening stroll both men are still well-known authors whose books steadily sell year after year and even had big budget movies of their works playing nearly simultaneously in theaters.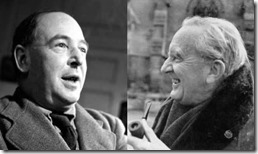 So What Exactly is the Banned Drug That Maria Sharapova Was Taking?
It's the cardiac drug Meldonium which was developed during the cold war to create better Soviet soldiers. Note that Meldonium was only banned by WADA in January of this year.
And indeed, Mildronate-that's the brand name for meldonium-gave struggling recruits super-powers. Users had extra endurance and oxygen-carrying capacity that let them carry heavy backpacks over high-altitude mountain ranges and desert plateaus during the Soviet Union's invasion of the rugged nation from 1979 to 1989. In fact, Kalvins was a finalist for the European Inventor Award in 2015 (from the European Patent Office) for his work on the drug.

...So was Sharapova trying to get super-powered endurance or treat a heart condition, as she claimed on Monday? It's true that athletes from Russia and the former Soviet countries are having a particularly hard time obeying WADA's rules on drug use, and that meldonium seems especially popular with athletes from that region. Also, Grendiks says the appropriate course of treatment for a heart condition is four to six weeks, not the 10 years that Sharapova says she used it.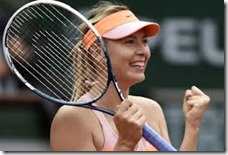 So You Want to Make $100K a Year With Health Insurance, a 401K, and No Credentials Required?
Then head to NYC young man and become a garbage collector.
To be sure, Molina and Sanka earn that paycheck: They work 55 to 60 hours a week from 7pm to 3am, do lots of heavy lifting in unsafe environments and all sorts of weather, and deal with stuff no one else would want to (that human body part: a leg Sankar spotted in a dumpster). And some people feel there's still a stigma attached to handling trash. But it's a relatively easy field to get into: There's no high school diploma needed for many private companies, and firms will often train for the commercial license required to drive a truck.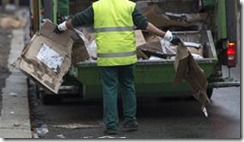 University Wants to Ban History
And as Sweasel notes neither man would object to this picture.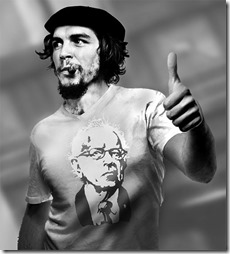 The Piston AR-15 Meltdown Test
Here Eric from Moss Pawn and Gun runs a piston AR-15 in full-auto until it fails. They cheated a bit compared to the stock DI AR-15 by using a heavy barrel but in the end it doesn't make a difference - the piston AR fails within 3 rounds of the failure of the stock AR-15. Which suggests that piston gas systems are not that panacea that internet writers make them out to be.
Sarah Palin: Todd Is Kinda Bionic at the Moment
Sarah Palin's husband is being held together by a ton of steel, and he's on a ventilator after his horrific snowmobiling accident.

Todd Palin is still in ICU after undergoing a bunch of surgeries, according to Sarah. She says all of his ribs are now secured by steel bands, his broken clavicle is anchored by plates and rods -- and doctors are mechanically inflating his collapsed lung.

...Sarah says doctors still have to fix his broken shoulder and knees, but he has a lot of healing to do before those surgeries.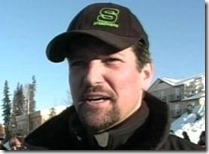 Government Declare Four Cancer Charities to be Scams
NASA To Intentionally Start a Fire In a Spacecraft
Why Does the FDIC Strongly Encourage Banks to Make Employees to Take Two Week Vacations?
Because they're concerned about the mental health of the bankers? Think again. It turns out that it's because it's hard to hide fraud when someone is away for 14 consecutive days.
"Such a policy is considered an important internal safeguard largely because of the fact that perpetration of an embezzlement of any substantial size usually requires the constant presence of the embezzler in order to manipulate records, respond to inquiries from customers or other employees, and otherwise prevent detection. It is important for examiners and bank management to recognize that the benefits of this policy may be substantially, if not totally, eroded if the duties performed by an absent individual are not assumed by someone else." [Emphasis added]
So You Want The Complete Mystery Science Theater 3000 Video Collection?
It's actually a more difficult challenge than you'd expect.
A while back, I went through all the Mystery Science Theater 3000 episodes. I don't remember why. Probably a good reason. Actually, probably not a good reason, but I did it anyway, because, well, I do things like that.

Anyway, in order to watch them all, I had to get access to them. I had a friend who had many of the episodes on DVD, and he let me borrow those. Plus Hulu, Netflix, and other places had some online. Then there were pirate versions posted on the Internets. I was kinda uncomfortable with those. Anyway, it turned out that the only way to get some episodes was to buy them. I don't remember what happened next, but I ended up buying them all. All of them. Every one of them.

No, you don't understand yet. Probably. But, if you stick around, you're about to.

MST3K released episodes on VHS tape. Their company, Best Brains, sold them to MST3K Fan Club members. Later, they contracted with Rhino to distribute VHS tapes. Then Rhino started releasing DVDs. And, of course, Best Brains even released a few DVDs, but not many.

Then, Shout Factory took over from Rhino, and continued releasing DVDs. And that's the video release story at the high level.

Digging down into the weeds, though, we find there is more than one type of MST3K content. There's the riffing on the movies, of course, which is the bread and butter. Because some movies they riffed were shorter than typical films today, they would sometimes pad the episodes by having JOIKE and the Bots (some of you will get that reference) watch a short film, along the line of The Home Economics Story, or some other such "educational" video. And then there are the "host segments" that fill out the shows, and give the comedians the chance to do more than insult moving pictures. All the episodes had host segments and movies, and many had shorts.
And then it gets tricky.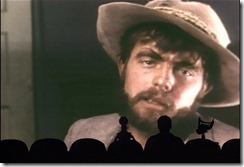 I See an Opportunity For Arbitrage: Trade in Albino Body Parts Flourishing in Africa
Tracking Down the Infamous Orgasm Mushroom
Why do you resist - come on be a smartie and join the yahoo group party!
Tonight's post brought to you by crossing the Rhine, March 1945: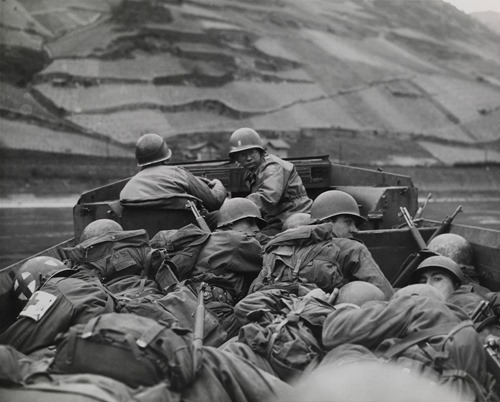 Notice: Posted by permission of AceCorp LLC. Please e-mail overnight open thread tips plus an ounce of silver for S&H to maetenloch at gmail. Do not molest the mannequins. Do not taunt happy-fun ball. No refunds.
Posted by: Maetenloch at
10:05 PM