Overnight Open Thread (3-9-2016)
My favorite "expression of apocalyptic foreboding" is still Naomi Wolf, after advising Al Gore to don earth toned togs in 2000 to bring out his inner alpha male and before becoming an ISIS truther in 2014, writing a marvelously paranoid screed for the Huffington Post in the fall of 2008 that, as NewsBusters paraphrased, "Sarah 'Evita' Palin to Usher in Rovian Police State." But then, as German intellectual GŁnter Grass once said, "You American intellectuals - you want so desperately to feel besieged and persecuted!"

-- Ed Driscoll
What business have people who call might right to worship Odin?  The whole point about Odin was that he had the right but not the might. The point about Norse religion was that it alone of all mythologies told men to serve gods who were admittedly fighting with their backs to the wall and would certainly be defeated in the end. 'I am off to die with Odin' said the rover in Stevenson's fable, thus proving that Stevenson understood something about the Nordic spirit which (Nazi) Germany has never been able to understand at all. The gods will fall. The wisdom of Odin, the humourous courage of Thor (Thor was something of a Yorkshireman) and the beauty of Balder, will all be smashed eventually by the realpolitik of the stupid giants and misshapen trolls. But that does not in the least alter the allegiance of any free man. Hence, as we should expect, real Germanic poetry is all about heroic stands, and fighting against hopeless odds.

-- C.S. Lewis in First and Second Things
Congratulations Cecil Protesters:  Hwange National Park to Slaughter African Lions Due to Lack of Hunters
But the important thing is that you got to feel good about yourself for caring about lions in the abstract even if you did diddly-squat - or worse - to help any actual living lions.
Bubye Valley Conservancy has more than 500 lions, the largest number in Zimbabwe's diminishing wildlife areas. It has warned that its lion population has become unsustainable and that it may even have to cull around 200 as a result of what is being called "the Cecil effect."...

Conservationists estimate about half of Zimbabwe's wildlife has disappeared since President Robert Mugabe's seizure of white-owned land began in 2000, but Bubye has held on by attracting wealthy hunters whose fees support its wildlife work. But last year's shooting of Cecil, in a conservancy bordering Hwange National Park, sparked a huge backlash against big-game hunting, and bolstered a U.S. plan to ban trophy hunting imports.
The Real Victims of Victimhood
Not only does it lead you down a non-productive life path but seeing yourself as a victim actually makes you a worse person.
So who cares if we are becoming a culture of victimhood? We all should. To begin with, victimhood makes it more and more difficult for us to resolve political and social conflicts. The culture feeds a mentality that crowds out a necessary give and take - the very concept of good-faith disagreement - turning every policy difference into a pitched battle between good (us) and evil (them).

Consider a 2014 study in the Proceedings of the National Academy of Sciences, which examined why opposing groups, including Democrats and Republicans, found compromise so difficult. The researchers concluded that there was a widespread political "motive attribution asymmetry," in which both sides attributed their own group's aggressive behavior to love, but the opposite side's to hatred. Today, millions of Americans believe that their side is basically benevolent while the other side is evil and out to get them.

Second, victimhood culture makes for worse citizens - people who are less helpful, more entitled, and more selfish. In 2010, four social psychologists from Stanford University published an article titled "Victim Entitlement to Behave Selfishly" in the Journal of Personality and Social Psychology. The researchers randomly assigned 104 human subjects to two groups.

Members of one group were prompted to write a short essay about a time when they felt bored; the other to write about "a time when your life seemed unfair. Perhaps you felt wronged or slighted by someone." After writing the essay, the participants were interviewed and asked if they wanted to help the scholars in a simple, easy task.

The results were stark. Those who wrote the essays about being wronged were 26 percent less likely to help the researchers, and were rated by the researchers as feeling 13 percent more entitled.

In a separate experiment, the researchers found that members of the unfairness group were 11 percent more likely to express selfish attitudes. In a comical and telling aside, the researchers noted that the victims were more likely than the nonvictims to leave trash behind on the desks and to steal the experimenters' pens.
Planning for the GOP's Post-Trump Future
I'm gonna go in early for this guy: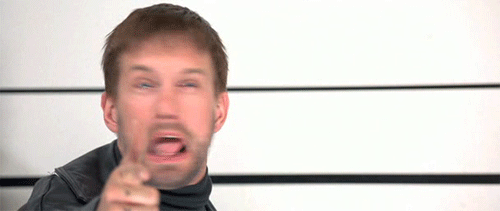 German Report: More Violence, Rape, Theft, Radicalization Likely Due to Migrant Influx
Corrie ten Boom on Forgiveness
It was in a church in Munich that I saw him, a balding heavy-set man in a gray overcoat, a brown felt hat clutched between his hands. People were filing out of the basement room where I had just spoken. It was 1947 and I had come from Holland to defeated Germany with the message that God forgives. ...

And that's when I saw him, working his way forward against the others. One moment I saw the overcoat and the brown hat; the next, a blue uniform and a visored cap with its skull and crossbones. It came back with a rush: the huge room with its harsh overhead lights, the pathetic pile of dresses and shoes in the center of the floor, the shame of walking naked past this man. I could see my sister's frail form ahead of me, ribs sharp beneath the parchment skin. Betsie, how thin you were!

Betsie and I had been arrested for concealing Jews in our home during the Nazi occupation of Holland; this man had been a guard at Ravensbruck concentration camp where we were sent. ...

"You mentioned Ravensbruck in your talk," he was saying. "I was a guard in there." No, he did not remember me.

"But since that time," he went on, "I have become a Christian. I know that God has forgiven me for the cruel things I did there, but I would like to hear it from your lips as well. Fraulein, ..." his hand came out, ... "will you forgive me?"

And I stood there - I whose sins had every day to be forgiven - and could not. Betsie had died in that place - could he erase her slow terrible death simply for the asking?

It could not have been many seconds that he stood there, hand held out, but to me it seemed hours as I wrestled with the most difficult thing I had ever had to do.
Related: Prager University on the Three Kinds of Forgiveness
Dana Goldstein writes at Slate that political scientist Andrew Hacker proposes replacing algebra II and calculus in the high school and college with a practical course in statistics for citizenship. According to Hacker, only mathematicians and some engineers actually use advanced math in their day-to-day work and even the doctors, accountants, and coders of the future shouldn't have to master abstract math that they'll never need. For many math is often an impenetrable barrier to academic success. Algebra II, which includes polynomials and logarithms, and is required by the new Common Core curriculum standards used by 47 states and territories, drives dropouts at both the high school and college levels. Hacker's central argument is that advanced mathematics requirements, like algebra, trigonometry and calculus, are "a harsh and senseless hurdle" keeping far too many Americans from completing their educations and leading productive lives. "We are really destroying a tremendous amount of talent-people who could be talented in sports writing or being an emergency medical technician, but can't even get a community college degree," says Hacker. "I regard this math requirement as highly irrational." According to Hacker many of those who struggled through a traditional math regimen feel that doing so annealed their character while critics says that mathematics is used as a hoop, a badge, a totem to impress outsiders and elevate a profession's status. "It's not hard to understand why Caltech and M.I.T. want everyone to be proficient in mathematics. But it's not easy to see why potential poets and philosophers face a lofty mathematics bar. Demanding algebra across the board actually skews a student body, not necessarily for the better."
Hooboy. Where to start with this one. Well how about how many poets and philosophers do we really need, why are they too dumb to master what most 10th graders can, and why should we rearrange our entire educational system to accommodate these math-challenged, negligible layabouts? Then I could get harsher...
That said, I might be amenable to swapping out some topics for a good, basic course in statistics. Statistics which actually involves....<shudder> algebra.
Advantage: Paperclip.
Scotland Now Requiring Registration, Confiscation of Air Guns
News You Can Use: Cleaning Your Toilet With Hydrochloric Acid
Scuba Diver Survives Being Sucked Into a Nuclear Power Plant
For me I think the five minutes of underwater darkness while flowing through a narrow pipe with no idea what's coming would be the scariest part.
A man scuba diving in Florida somehow survived being sucked into a nuclear power plant in a terrifying log flume ride.

Christopher Le Cun was boating off the coast of Hutchinson Island when he and his friend went under to check out three large shadows beneath the waves that looked like buildings.

After diving down, he felt a current that quickly pulled him toward one of three intake pipes, got sucked in and was immersed in darkness for five minutes in the water being taken to cool the St. Lucie Nuclear Power Plant.

Le Cun told WPTV that he thought he was going to be chopped into tiny bits when he hit a turbine at the end of the 16-foot-wide, quarter-mile tube.

However, the turbine never came, and the pipe eventually spat him out into a reservoir at the plant holding water used to cool the nuclear reactor.

After finding a passing worker, Le Cun was able to call wife Brittany, who thought her husband was dead after seeing the shocked face of his diving partner.
The Group knows your sins but doesn't care.
Tonight's post brought to you by evolutions: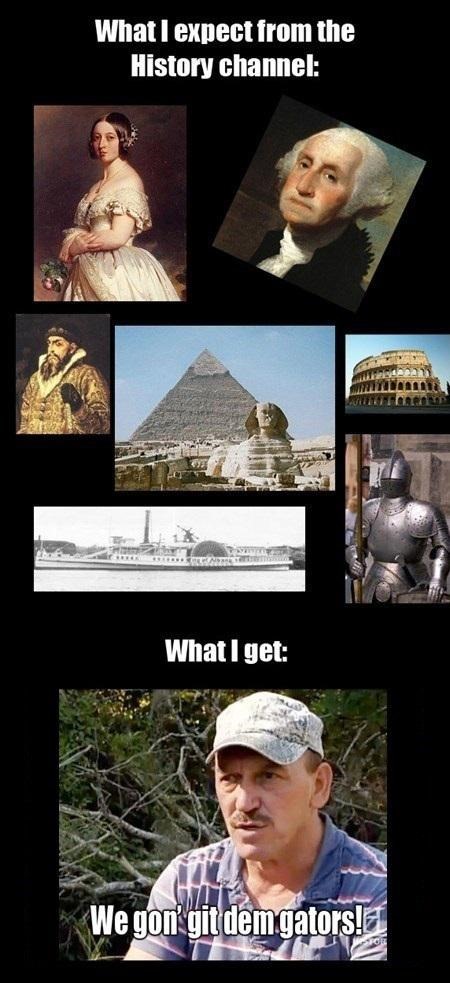 Notice: Posted by implicit permission of AceCorp LLC and the CT Overlords. This is not the end. This is ONT.
Posted by: Maetenloch at
11:17 PM