Overnight Open Thread (3-7-2016)
Thought for the Day: F*cking Foxnews.com and their goddamn auto-refresh and auto-play videos. Thanks to this I can no longer ever leave Foxnews open in a browser tab. Why would a business choose to deliberately drive viewers away from their web site like this?
"But those who survived the purges hailed Stalin as a supreme genius,"

-- The New York Times in a near hagiological obituary for Josef Stalin in 1953
Because calling him a rapist makes white, upper-class women feel good about themselves, and making white, upper-class women feel good about themselves is the supreme value in our society today, especially at expensive private schools.

-- Glenn Reynolds
His stubbornness was an art form. The Great Santini did what he did, when he wanted to do it, and woe to the man who got in his way. Once I introduced my father before he gave a speech to an Atlanta audience. I said at the end of the introduction, "My father decided to go into the Marine Corps on the day he discovered his IQ was the temperature of this room".

My father rose to the podium, stared down at the audience, and said without skipping a beat, "My God, it's hot in here! It must be at least 180 degrees".

Here is how my father appeared to me as a boy. He came from a race of giants and demi-gods from a mythical land known as Chicago. He married the most beautiful girl ever to come crawling out of the poor and lowborn south, and there were times when I thought we were being raised by Zeus and Athena.

After Happy Hour my father would drive his car home at a hundred miles an hour to see his wife and seven children. He would get out of his car, a strapping flight jacketed matinee idol, and walk toward his house, his knuckles dragging along the ground, his shoes stepping on and killing small animals in his slouching amble toward the home place.

My sister, Carol, stationed at the door, would call out, "Godzilla's home!" and we seven children would scamper toward the door to watch his entry.

The door would be flung open and the strongest Marine aviator on earth would shout, "Stand by for a fighter pilot!"

He would then line his seven kids up against the wall and say,

"Who's the greatest of them all?"
"You are, O Great Santini, you are."
"Who knows all, sees all, and hears all?"
"You do, O Great Santini, you do."

We were not in the middle of a normal childhood, yet none of us were sure since it was the only childhood we would ever have.

-- from Pat Conroy's eulogy for his father, Colonel Don 'the Great Santini' Conroy. Pat Conroy died last week at age 70.
Mr. T Sweetly Remembers Nancy Reagan
When I got invited to the White House to meet Ronald Reagan in 1983. Nancy Reagan was campaigning to get kids to say no to drugs, and they heard about me going round schools telling kids to stay away from drugs. It was a real honour for a black kid from the ghetto who grew up on welfare.
I mourn the death of First Lady Nancy Reagan, who was Very Special to me...

- Mr. T (@MrT) March 7, 2016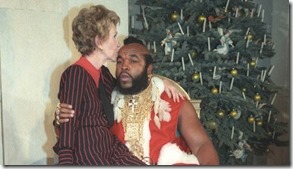 Pope Francis Says 'It is a Social Fact' That Europe is Seeing an 'Arab Invasion' and That's a Good Thing
Pope Francis referred to an 'Arab invasion' when he was recalling the moments of mass migration to Europe in history, according the Vatican newspaper L'Osservatore Romano.

'Today we can talk about an Arab invasion. It is a social fact,' he told his audience.

The pope went on to explain that the arrival of migrants, predominantly from Syria and Iraq, should be seen from a wider perspective in time and impact.

He insisted Europe will 'go forward and find itself enhanced by the exchange among cultures.'

Speaking proudly of Europe, the Pope declared that the continent 'can bring about a certain unity to the world.'
Sigh. I'm sure that the Pope is a nice man personally but he's also a naïve fool when it comes to world and economic affairs. And influential fools get people killed.
How Sweden Has Prevented Swedes From Talking About the Refugee Problem
Social Justice Expert Warns Employers That #BlackLivesMatter May Be Coming to Your Offices Soon
At Fortune Magazine, one educator foresees the Black Lives Matter movement cropping up in workplaces across the nation. Adia Harvey Wingfield is a professor of sociology at St. Louis' Washington University, specializing in "research that examines how race, gender, and class affect social processes at work." She begins her piece with a defense of BLM tactics, casting aside any accusations regarding the suppression of free speech and defending the idea of disrupting institutional racism while defending an unwillingness to engage in dialogue with those who offend them.
Well except that unlike universities which have become playpens for overgrown children businesses won't tolerate people trespassing, disrupting their operations, or assaulting employees.
There's PC and Then There's Women in Combat Levels of Political Correctness
Women shouldn't have to follow icky military regulations - not when it interferes with following their bliss, or their feels in general. And they get Congressional cover for that (emphasis ours): "Congresswoman Chellie Pingree has asked the U.S. Marine Corps top official to review rules she feels discriminates against female recruits who have tattoos." The girl in question has a gaudy "collar" containing an insipid aphorism, and even though tattoos that show in uniform are banned, and even though the girl got the tattoo after she knew she wanted to join up, Pingree (D-ME) and this Unique and Special SnowflakeT believe that the USMC should adjust to them. (She could get the tattoo removed but that would cost her money, and anyway, the downsizing Marines should be glad to bump another kid for her, because she's special).
And not learning from the Israeli example:
Rarely mentioned, if at all, as some U.S. military leaders, mostly civilians, advocate putting women in front-line, ground combat units, is that for the foreseeable future our ground and special forces will be fighting militant Muslims. As I learned from my work with the Israeli Navy, the Israelis are reluctant to have women engage in tactical operations because: 1) Muslim men do not surrender to women; 2) men get killed trying to save women; and 3) the "treatment" of women combatants captured by Muslims.

Unfortunately, many of our political leaders have no understanding of the "real world."
Ted Cruz's Face and the Duchenne Smile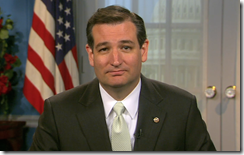 Madonna Left 'Utterly Bereft' After Conceding Defeat in Bitter Custody fight with Guy Ritchie Over Son Rocco
I kinda feel bad for her but Rocco is a 15 year old boy and probably needs his father and a bit of independence at this moment in his life more than seeing her every day.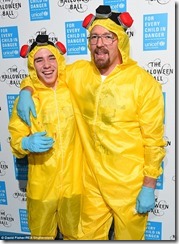 Gunman Escapes on Hoverboard in Glide-by shooting
As defined by Cosmo and top boob scientists at the Institute for Breast Studies.
Warning: contains NSFW sketches.
The Yahoo AoSHQ group - it's got electrolytes and shit.
And my twitter thang.
Tonight's post brought to you by me too: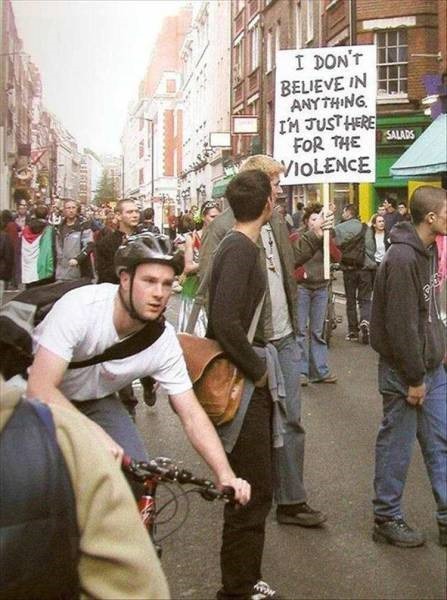 Notice: Posted by permission of AceCorp LLC and that's all you need to know.
Posted by: Maetenloch at
11:22 PM