Overnight Open Thread (3-3-2016)
How to Talk About the New Ghostbusters Movie With Friends, Family, and Commenters
Ace linked this earlier but it's just too deliciously smug, whiny, and stupid yet also totalitarian in spirit to not thoroughly mock and enjoy.

Ford Targets Danes With Most Depressing Car Ad Ever
Experience bleak alienation, ennui, and awkward silences like you've never experienced them before in a brand new 2016 Ford Focus. It's family-friendly, economical, and green with the lowest emissions in its class - but not so low that you can't still snuff yourself with it when the unbearable pain of existence becomes simply overwhelming.
Is ExxonMobil Allowed to Talk About Climate Change?
Maybe not.
The decision about whether to investigate ExxonMobil Corporation's advocacy on climate change is now in the FBI's hands.

The Department of Justice (DOJ), which received multiple requests to probe Exxon for potential legal action, has sent the case to the FBI for its consideration, it told a pair of Democratic lawmakers.
Tell a Joke. Offend Someone. Now Pay $200,000. Canada.
February Guns Sales Were Enough to Arm Every Cop And Soldier In US
Meanwhile the Reproducibility Crisis in Psychology Rumbles On
As someone who has been doing research for nearly twenty years, I now can't help but wonder if the topics I chose to study are in fact real and robust. Have I been chasing puffs of smoke for all these years?
Expert poker players often take advantage of a skill they call table feel: an ability to read the facial expressions and other unconscious "tells" exhibited by their opponents. Bridge players rely on table feel, too, but in bridge not all tells can be exploited legally by all players. If one of my opponents hesitates during the bidding or the play, I'm allowed to draw conclusions from the hesitation-but if my partner hesitates I'm not. What's more, if I seem to have taken advantage of information that I wasn't authorized to know, my opponents can summon the tournament director and seek an adjusted result for the hand we just played. Principled players do their best to ignore their partner and play at a consistent tempo, in order to avoid exchanging unauthorized information-and, if they do end up noticing something they shouldn't have noticed, they go out of their way not to exploit it. Unprincipled players consciously take advantage of such information. And, occasionally, they go a great deal further than that.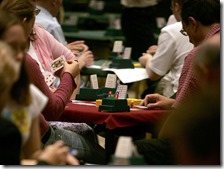 Young Aspiring Scholar Shot in the Back by Murderous Policemen....Was Actually a Felon Pulling Out a Handgun While Facing Them
Who Turns Down a $10 Billion Dollar Offer in Cash From Amazon?
The Man Behind the Worst Video Game in History
It was July 1982 and Atari, then one of the world's most successful tech companies, had just paid a reported $21m for the video game rights to Spielberg's new blockbuster, ET the Extra-Terrestrial.

Howard Scott Warshaw was the programmer tasked with designing the game.

...Warshaw's stock was high at Atari. The 24-year-old had just finished the video game of Spielberg's Raiders of the Lost Ark. Spielberg considered Warshaw a "certifiable genius" and 36 hours earlier Warshaw had been hand-picked for their next collaboration.

"It was a day that will live in infamy in my life forever," says Warshaw. "I was sitting in my office and I get a call from the Atari CEO. He said, 'Howard, we need the ET video game done. Can you do it?'

"And I said, 'Absolutely, yes I can!'"

Games for the Atari 2600 were distributed on cartridges that took weeks to manufacture. If ET was to be in the shops for Christmas, Warshaw had a tight deadline.

"The CEO goes, 'We need it for 1 September.' That left five weeks to do it! Normally it'd be six to eight months to do a game, not five weeks.

"Then he said, 'Design the game and on Thursday morning, be at the airport and there will be a Learjet waiting to take you to see Spielberg.'
The Rise of Politically Correct Toys
My doll is just a mirror image of me. And I am all that matters! God forbid little Ashley go for a moment without the world reflecting an image of herself right back at her, packaged with all the fuzzy feelings of cheap identity politics. All I know is that I didn't have a long blonde ponytail as a little girl, and I never wore golden hoops on my ears. But you can be sure that, unlike Edith in Lonely Doll, I will always think twice about what might befall me before I vandalize a stranger's boudoir.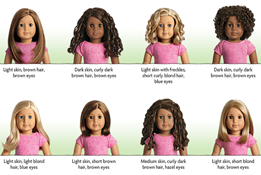 Make a Super-Bright LED Lighting Fixture You Can Dim to Your Preference
Forget the lighting I just enjoy watching Linn work. And talk. Because competence is sexy.
Emma Watson Wants to Create a New Type of Porn
Emma Watson has called for the creation of "awesome alternatives" to pornography that empower instead of objectifying women.

...Referring to a previous conversation she and Watson had, Steinem continued: "We were both worried about the envelopment of the earth in pornographic images. Young people especially. The right wing (right wing just in a general way) on one hand is suppressing sex education and allowing, or profiteering off pornography so young people look at porno and think that's it.
I'm skeptical yet also intrigued.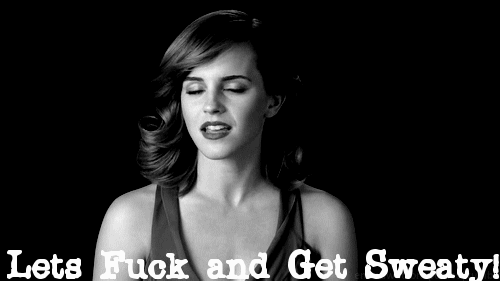 The Suit That Caused a Riot Then Was Banned
Ah the good old days when expensive, custom tailored suits meant hooliganism and social chaos.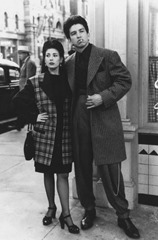 Come on be a smartie and join the yahoo group party! For the children. And for victory.
Tonight's post brought to you by mid-century life: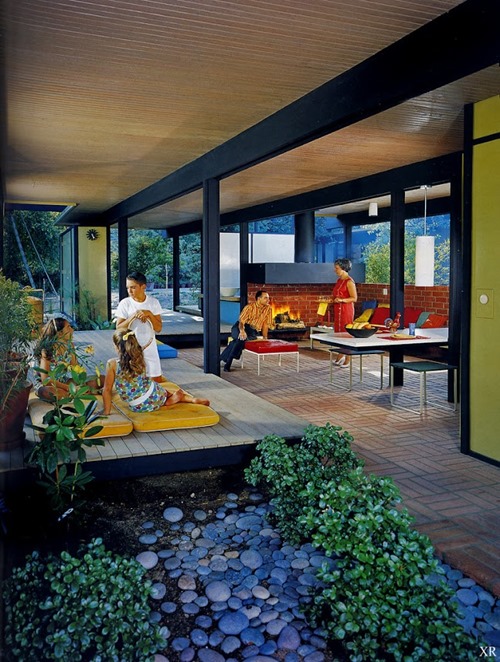 Notice: Posted by permission of AceCorp LLC. Please send overnight open thread tips plus $1.17 for S&H to the usual place. Consult AoSHQ style guide for how to discuss ONT with outsiders. Do not taunt happy-fun ball.
Posted by: Maetenloch at
11:12 PM