Overnight Open Thredd (2-29-2016) – Double Dose of Pimpin' Edition
And there was a time in this country, a long time ago, when reading wasn't just for fags and neither was writing. People wrote books and movies, movies that had stories so you cared whose ass it was and why it was farting, and I believe that time can come again!

-- Not Sure
'Idiocracy' Screenwriter: I Never Expected My Movie 'To Become a Documentary'
Well none of us did. At least not in our lifetimes. So anyway I'm now shifting my investments into Costco and various electrolyte-based beverages.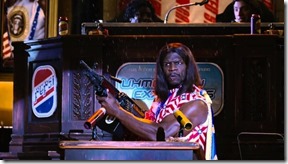 What Kind of Monsters Would Name Their Son Stacy And Other Tales From the RSM Saga
Bookworm on Marginal Tax Rates and the Value of Work
Finally, a comment on the cost of big government and human productivity. My husband, bless his heart, earns a nice living, for which I am grateful every minute of every day. As for me, because I followed the traditional female path of dropping out of the job market in order to raise my family, my work doesn't sell for a very high price. Nevertheless, because I'm good at what I do, when my clients need a hand, they still call on me. I accept the work, not because I want to do it or because I need to do (thank you, Mr. Bookworm!), but because my clients are also my friends and they've asked for my help.

Last year, I helped a client take two cases to trial between January and the end of June. I worked 40-50 hour weeks while still caring for my household (including three teens) and my mother. During that half year, I ended up earning less than a fifth of what my husband earned for an entire year of work (with his hours ranging from 20-60 hours per week. and with 100% of his energy devoted to work, because I took care of everything else).

Because of my husband, my earnings were taxed in a higher bracket than they would have been otherwise. I also had to pay around 14% in social security taxes. The net result was that my accountant said "You shouldn't bother working. It's not worth it for you, personally, to expend the effort in order to have only about $10,000 left untouched by the government after six months of work."

One could argue that, because my husband and I together earn a very decent salary, I shouldn't cavil about the fact that our collective wealth is subject to a high tax rate. That's certainly true. But I also value my time. To work 700-800 hours - very hard, stressful hours - for only $10,000 would be a good use of my time only if I desperately needed the money (in which case I would do any moral and legal work, and consider it good). Since I don't need the money (for which I am grateful), I'm not going to work this year if I can help it.

You can applaud or denigrate my personal calculations.  But let me ask you a larger, societal question about the economic decision the tax code drives me toward:  Is it worth it to society if I work?
All College Hate Crimes Are Hoaxes Until Proven Otherwise: Upstate N.Y. students who claimed bias attack now face criminal charges
13 Year-Old Boy Wins Science Competition; All Hell Breaks Loose
Did anyone ask whether the boy self-identifies as a female science contest entrant? No they did not.
When Did NATO Start Thinking It Could Actually Defeat a Warsaw Pact Invasion of Europe?
Let's be utterly clear on this point; from the creation of NATO until the 1970s, Western military planners expected the Warsaw Pact to easily win a conventional war in Europe. Conventional warfighting plans by the major NATO powers often amounted, almost literally, to efforts to reach the English Channel just ahead of the tanks of the Red Army. NATO expected to liberally use tactical nuclear weapons to slow the Soviet advance, an action which would inevitably invite Soviet response (the Soviets also prepared for this dynamic).

The belief that NATO would lose a conventional conflict did nothing to contradict the notion that NATO could play a valuable role in deterring war. For one, NATO could certainly make things more difficult for the Soviet Union; overwhelming combined British-German-American forces would prove far more costly than defeating a West Germany that stood alone. Moreover, by triggering an expansion of the war NATO could create costs for the Soviets in other parts of the world. Overwhelming NATO superiority at sea and in long-range airpower would prove devastating for Soviet interests outside of Eurasia, even if the Soviets prevailed on the Central Front.

Most importantly, the threat that France, Britain and the United States would launch strategic nuclear strikes on the Soviet Union in response to a successful conventional assault was supposed to give Moscow pause. Even if an American President refused to exchange Berlin for New York, the Soviets would have to worry about the rest of NATO's nuclear deterrent.
Then something happened that ultimately convinced NATO that they could actually hold and then defeat invading Soviet forces.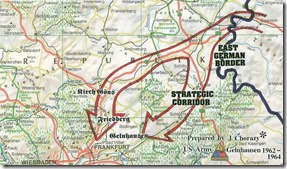 Built up out of scenes from season 7 of Curb Your Enthusiasm (2009) in which Larry ends up working on a possible Seinfeld reunion.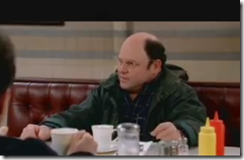 Ruling in Fields v. City of Philadelphia says no 1st Amendment right to film cops unless you're challenging their behavior
Jonathon Haidt of 'The Coddling of the American Mind' Is Looking For An Assistant
So if you're qualified (or just real good with photoshop, color printers, and BSing), send in your CV.
V. S. Naipaul: Every Writer Has His Own Voice
10 May 1988

Dear Sonny,

The copy-edited text of A Turn in the South came yesterday; it is such an appalling piece of work that I feel I have to write about it. This kind of copy-editing gets in the way of creative reading. I spend so much time restoring the text I wrote (and as a result know rather well). I thought it might have been known in the office that after 34 years and 20 books I knew certain things about writing and didn't want a copy-editor's help with punctuation or the thing called repetition; and certainly didn't want help with ways of getting round repetition. It is utterly absurd to have someone pointing out to me repetitions in the use of "and" or "like" or "that" or "she". I didn't want anyone undoing my semi-colons; with all their different ways of linking.

It happens that English - the history of the language - was my subject at Oxford. It happens that I know very well that these so-called "rules" have nothing to do with the language and are really rules about French usage. The glory of English is that it is without these court rules: it is a language made by the people who write it. My name goes on my book. I am responsible for the way the words are put together. It is one reason why I became a writer.

Every writer has his own voice. (Every serious or dedicated writer.) This is achieved by the way he punctuates; the rhythm of his phrases; the way the writing reflects the processes of the writer's thought: all the nervousness, all the links, all the curious associations. An assiduous copy-editor can undo this very quickly, can make A write like B and Ms C.

And what a waste of spirit it is for the writer, who is in effect re-doing bits of his manuscript all the time instead of giving it a truly creative, revising read. Consider how it has made me sit down this morning, not to my work, but to write this enraged letter.

Yours

Vidia
Wait - There Are Now Dogs Trained to Sniff Out Child Porn?
Well technically the adhesives used in hard drives and thumb drives.
No Faps For You: Whitey Bulger, 85, put in solitary confinement for a month after being caught masturbating in his cell with the lights on
Life as a Muggle IT Guy at Hogwarts

The Yahoo AoSHQ group - it's got electrolytes and shit.
Tonight's post brought to you by blogging was a steadier gig though: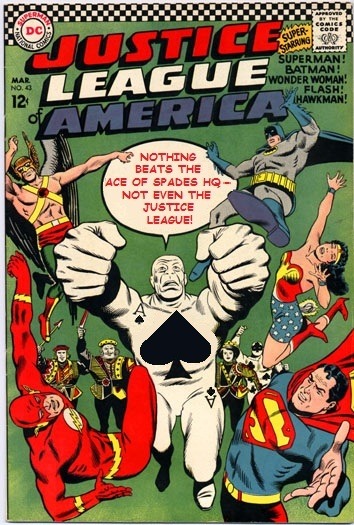 Notice: Posted by permission of Carl's Jr. Someday a real rain will come and wash all this scum off the streets. And by rain I mean cleansing fire and by streets I mean the ONT.
Posted by: Maetenloch at
10:46 PM