Overnight Open Thread (2-23-2016)
When it was announced - during the Watts riots of August 1965 - that the rioters were about to move to Desilu's production base of Culver City, California, the original phaser rifle from "Where No Man Has Gone Before" was one weapon that Herbert F. Solow suggested to Gene Roddenberry as a means of protection. (Inside Star Trek: The Real Story, p. 89) Apart from its use in the episode and its proposed anti-riot use, the phaser rifle prop was most notably re-utilized for well known official publicity shots, which featured William Shatner, in the guise of Kirk, holding the phaser rifle. (Inside Star Trek: The Real Story, pp. 117, 106, 190; et al.)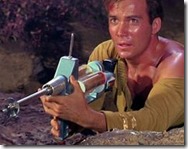 [This result came up while I was searching for something completely different and led me down a rabbit hole of links. I blame society. And Google.]
Apparently Roddenberry never used the prop rifle to scare off rioters but he did call on former buddies in the LAPD to stand guard with rifles and pistols and protect the actors during filming of Police Story (not the Joseph Wambaugh series of the 70s). Interestingly Roddenberry based the character Spock on LAPD Police Chief William Parker who he deeply admired.
Coldly cerebral (Star Trek creator Gene Roddenberry, a one-time L.A.P.D. officer and Parker speechwriter, reportedly based the character Mr. Spock on his old boss), intolerant of fools, and famously incorruptible (in a department that was famously corrupt), Parker gradually rose. In 1950, a scandal involving 114 Hollywood "pleasure girls" made Parker Chief of the Los Angeles Police Department, a position he would hold for sixteen controversial years. In time, he became, in the words of Los Angeles Times publisher Norman Chandler, "the most powerful man in Los Angeles."
Parker supposedly was also the inspiration for the character Sgt. Joe Friday on Dragnet. (Did you know that Jack Webb was supposed to be the original Dean Wormer in Animal House?)
Related: Martin Luther King Was a Closet Trekkie Who Convinced Uhura Not To Leave the Show For Broadway
Semi-Related: The New Centurions by Joseph Wambaugh, who was also an LAPD officer during the same era Roddenberry was, is still considered one of the best books ever written on what's like to be a policeman.
Anita Sarkeesian: There is not a shred of truth about me being involved in "shadowbanning" and driving my critics off Twitter, and if you disagree that is a manifestation of your misogyny and you deserve what you get!
I'm going to editorialize a bit here and point out that whenever #GamerGate was brought up over the past year and a half, a certain number of the commenters here just shrugged their shoulders and declared that they didn't give a shit about gaming so why should they care. Well this is why you should care.

It was never about gaming - the gamers were just the first, easy targets - it was always about control and suppressing whatever the SJWs don't like. Now maybe you don't give a shit about Twitter either but eventually the SJWs will come for something you do care about. It'd be nice if you were in the fight and helping out those battling them today - unless you'd like to find out whether or not the Niemöller quote applies to you the hard way.
Will Twitter Narrow the Overton Window?
Social media was supposed to democratize the flow of information. In a provocative Twitter essay on the ways that outlets like Twitter and Facebook weaken old-fashioned political establishments, Clay Shirky wrote: "Social media is breaking the political 'Overton Window' - the ability of elites to determine the outside edges of acceptable conversation." In other words, now that the barriers to entry in the political conversation are lower, elites ostensibly have less ability than before to control the narrative.

Twitter's decision to move against McCain is, in a sense, a challenge to Shirky's thesis-a gamble that it is still possible for elites to aggressively delineate "the outside edges of acceptable conversation." We're just talking about a different set of elites: socially liberal Silicon Valley executives rather than centrist newspapermen and party establishmentarians.
Ivy League Crybullies vs. Survivor of a Soviet labor camp: Guess Who Needs 'Emotional Support'?
"So there you have it; a group of Ivy League crybullies worn out from the emotional toll of protesting Natan Sharansky, a former dissident and survivor of years of confinement, including solitary confinement, in harsh Soviet prison camps. Is there a better indication of the decline of American higher-ed culture than a bunch of Ivy Leaguers at risk of emotional breakdown due to the presence of one of the great, stoic heroes of the Cold War on their campus?"
Charcuterie Chapeau Criminalized
It's now illegal to wear a pig hat in parts of Europe.
'Whether or not it was provocation, it is and remains a pig hat.'"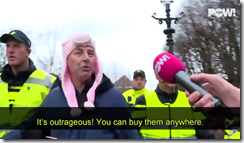 Four-Year-Old Egyptian Boy is Sentenced to Life in Jail For Committing Four 'Murders' When He Was Just One
Clearly a case of mistaken identity but the Egyptian justice system seems incapable of correcting any errors.
Justice Department Seeks to Force Apple to Extract Data From 12 Other iPhones in Cases Not Involving Terrorism
10 Highly Controversial Statistics From The Culture Wars
Wait - if 1 in 3 men would commit rape then how come only 1 in 4 college women have been sexually assaulted?
Why $100 bills and ?500 Notes May Soon Be Killed Off
A little too convenient for people and they make it difficult for the government to track all transactions.
Anti-GMO Nutjobbery Risks "Food Crisis" in the Philippines
German Saboteur Cache Found 70 Years After the War
Buried in a Latvian forest these items were intended for acts of sabotage against Red Army forces and are still in amazingly good condition.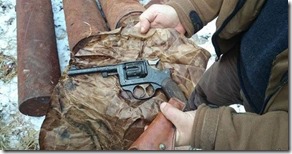 The Secret 'Anti-Languages' You're Not Supposed To Know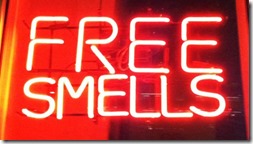 The Yahoo group is for closers only.
Tonight's post brought to you by changes: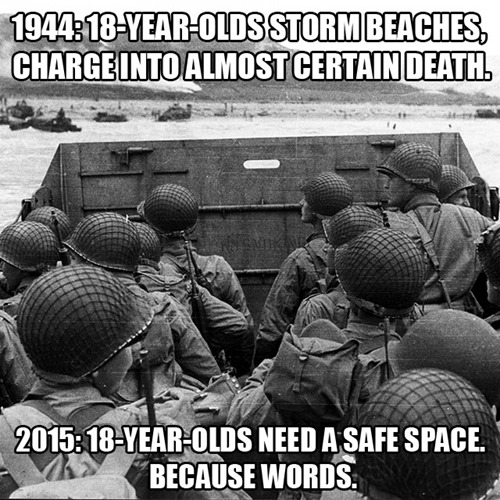 Notice: Posted by permission of AceCorp LLC. Please email the stuff to that place. Also do that thang.
Posted by: Maetenloch at
11:08 PM