Overnight Open Thread (2-15-2016) – Washington's Birthday Edition
Also welcome Hot Air refugees. None of that Facebook comment BS to be found here - we're still on minx 0.7 alpha and like it that way! So grab a seat and hang out for a while. Guest services will be by eventually with the Moron signup sheet and bathroom cleaning duty roster.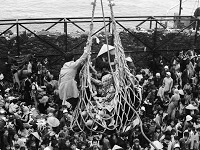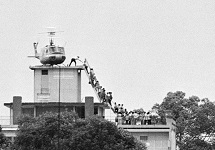 Liberals love to say things like, 'We're just asking everyone to pay their fair share.' But government is not about asking. It is about telling. The difference is fundamental. It is the difference between making love and being raped, between working for a living and being a slave. The Internal Revenue service is not asking anybody to do anything. It confiscates your assets and puts you behind bars if you don't pay.

-- Thomas Sowell
It is remarkable how easily vast numbers of people now accept that truth is subordinate to the needs of ideological conformity - as we saw in Europe on New Year's Eve, when politicians, police and press colluded to cover up mass sexual assault - and, as their cover-up unraveled, millions of self-described progressives and feminists indignantly insisted that the cover-up had been the correct call.

In the end, the official lies will cost you your world.

-- Mark Steyn
When you yammer about a nonexistent "rape culture" at home, and then import millions from a genuine rape culture, it's not likely to go well. And you can't acknowledge anything good about Western men, or that would defeat the entire purpose of feminism, which is to cow and silence Western men.

-- Glenn Reynolds
We did our best: we ate earthworms, both raw and cooked, and any other flotsam tossed up by the valley that we could keep down. We scraped a squirrel off the road and had it with wood sorrel and wild garlic. But there were Burt's regular gifts, which we had neither the discipline nor the churlishness to refuse, and lying guiltily at the bottom of the backpack were sardines, tuna and beans. "It's ridiculous to think you can know this wood like a badger," Burt said a week or so later. "You can't even know it like me. A man whose DNA has been sloshing round this wood for half a millennium knows more about a badger's world than someone who sniffs and slithers for a few weeks."

-- From the Guardian article, 'My Life As a Badger'
And the permanent end to cheap oil? Ah good times, good times.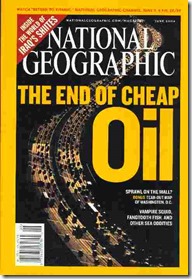 On the Liberal vs. Conservative View
Next, Professor Wisse explained why she is a political conservative. "When I look at any policy, I ask myself: What is the worst outcome that can happen?" Liberals, she said, are fixated on the best outcome. The liberal outlook ignores history and reality.

I found this definition unique. Actually, it makes a great deal of sense. My liberal friends in Hollywood are always telling me that the Obama-Kerry Iran deal is a good thing because, well, good stuff might result from it.

But good things rarely emerge from theocratic, Jew-hating fascists who boast of the genocide to come.

Professor Wisse closed her remarks with something Seraphic Secret has been saying for years. If history has taught anything, she said, it is this: When someone says he is going to murder the Jews, believe him.
Question: When Doesn't the MSM Mention a Republican's Party Affiliation?
Blast from the past: Red Army Faction Suspected in 2015 German Supermarket Armed Robbery
Because even terrorists need some way to pay for their retirements. And hey they've still got all those Soviet-supplied weapons and explosives from the 70s and 80s stashed away...
German police are hunting for three veteran far-left militants for attacking money vans with machine guns and a grenade-launcher, apparently seeking to pay for their retirements on the run.
Police found DNA matching that of the fugitives of the disbanded Red Army Faction (RAF) at the scene of a botched armed robbery last June, and prosecutors also linked the three to a similar attack last December.
Two men and one woman have been wanted for decades as members of the anti-capitalist RAF, also known as the Baader-Meinhof Gang, which rocked Germany with a wave of bombings, killings and kidnappings targeting political and business leaders from the 1970s to the early 1990s.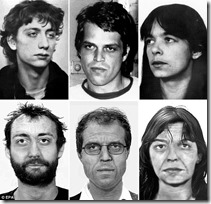 Cosmo Goes All In on Gun Control: Defines New Term, 'Gunsplaining'
Why argue an issue with a man when you just know better.
Why You Should Never Date a "Gunsplainer"

We've all met mansplainers, but have you ever met a similarly dreadful gunsplainer? He's the type of guy who will attempt to hit on you by calling you "schnookums" and, like the mansplainer, he will condescend to you about why you're safer in a world where guns are easier to buy than Sudafed, or how a good guy with a gun is the best antidote to a bad guy with a gun.

He may echo the words of National Rifle Association Executive Vice President Wayne LaPierre, who said in 2013, "The one thing a violent rapist deserves to face is a good woman with a gun."

And We All Know What Men Who Love Guns Are Really Compensating For Right?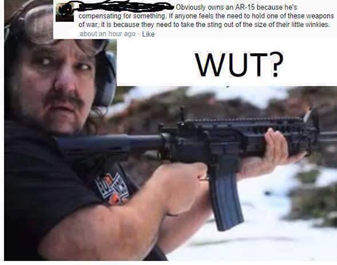 Almost.
Hey remember the Beepocalypse? U.S. Honeybee Colonies Hit a 20-Year High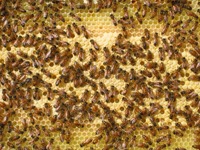 Wooly mammoth ivory that is.
Russian mammoth ivory exports have been increasing steadily, averaging approximately 17 tonnes per year for 1991-2000 and averaging 60 tonnes per year for 2001-2013.
The 2016 European Sauna Marathon in Estonia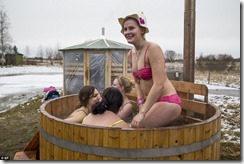 News You Can Use: How to Survive Falling Through the Ice
You might live for hours after you pass out if you can avoid drowning, but that requires some planning. After falling in, you will have about 10 minutes before your muscle and nerve fibers become too cold to function. If, after several attempts to hoist yourself out, you feel too weak to continue, lay your arms across the ice and remain still. You want your jacket to freeze in place so that when you lose consciousness, you'll be held there, your head above the water. Frozen prone at the lip of the hole, you'll remain visible and can still be saved long after you black out, a tactic Giesbrecht calls 'widening the window of opportunity for rescue.'
You served us well Mr. 15-pin connector.
Sex Show Cancelled Over Cannibalism Fears
The Yahoo AoSHQ group - it's got electrolytes and law degrees and shit.
And my twitter thang.
Tonight's post brought to you by the tools of the Dillinger gang: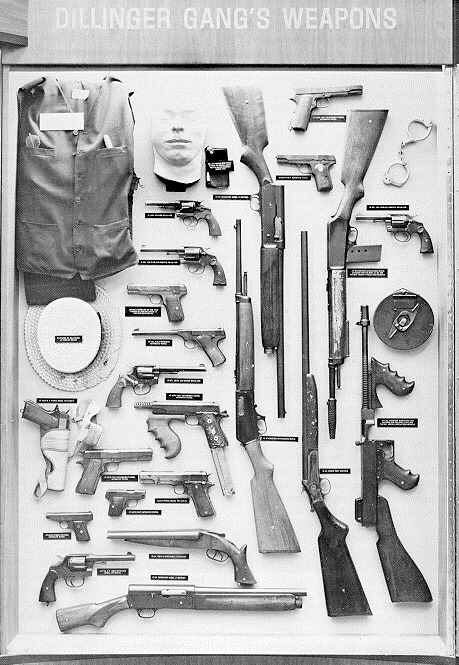 Notice: Posted by permission of AceCorp LLC. Due to a labor dispute the ONT bathrooms will not be cleaned until further notice. So you'll have to carefully navigate your own filth.
Posted by: Maetenloch at
11:17 PM