Overnight Open Thread (13 Feb 2016)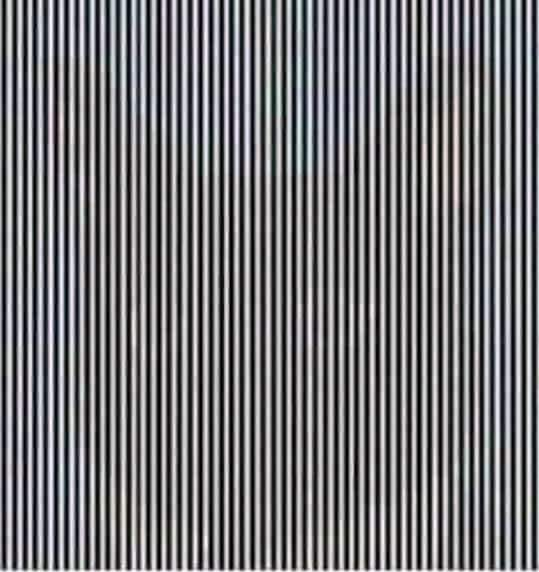 What do you see in the image above? Anything? OK,
now shake your head and what do you see
?
Time Will Tell
McConnell: No vote on Scalia replacement under Obama
. We'll see. I don't have a lot of faith in GOP leadership based on their history of folding like cheap suits with this administration. Hopefully they understand that this is the hill to die on. Of course, here's the talk of government shutdown.
if McConnell declines to put Obama's nomination on the floor for a vote, it likely would create gridlock for the remainder of the legislative year because angry Democrats would block the passage of other bills. "Democrats will most likely try to shut everything down in protest," Bonjean said. Democratic filibusters would interfere with McConnell's goal of passing bipartisan bills that demonstrate to voters that a GOP majority in Congress can get things done.
Is it wrong that I'm fine with that? I'm tired of a GOP congress passing stuff just to say that got things done. All they've done is pass Obama's stuff for peanuts in return.
Titanic II
Maiden voyage of Titanic II pushed back to 2018, ship won't cross the Atlantic after all
. I guess the route from Jiangsu, China to Dubai will address the problem of running into an iceberg.
Education Today
Wow.
71% of Americans are fairly certain that Alexander Hamilton is among our nation's past presidents
.
The study identified three other prominent figures from American history that more than a quarter of those surveyed incorrectly recognize as past presidents, including Franklin, Hubert Humphrey and John Calhoun. Perhaps more striking, nearly a third of those surveyed falsely recognized the common name "Thomas Moore" as someone who was once an American president.
Armed & Dangerous Crab
Space Exploration
Here's what we'll do in space by 2116
.
Knife Crime
Looks like
knife attacks are on the rise in NYC
.
Year-to-date, there have been 471 stabbings and slashings through last Sunday - compared to 395 last year for the same time period, police said.
Meanwhile,
there is 'deafening silence' from Democrats on recent police officer deaths
.
So far in 2016, eight officers have been shot to death, with most of those deaths occurring in the past week, way up from this time last year.
Government Work
Surely, we've got someone on the books in one of our bloated government agencies that has this feat beat.
Spanish civil servant off work unnoticed for six years
.
A Spanish civil servant who failed to turn up for work for "at least" six years has been caught after becoming eligible for a long service award.
Joaquin Garcia, 69, was fined €27,000 (£21,000; $30,000) after the award brought his long absence to light.
Air Power
Russia hit 1,888 targets in Syria in a week; US count? Just 16
.
Tetrahedron Superyacht
This could be the new toy for billionaires
. I just like the name.
Cat Video
Tonight's ONT brought to you by how to make a
bouquet of bacon roses
:
Notice: Posted by permission of AceCorp LLC. Please e-mail overnight open thread tips to maet or CDR M. Otherwise send tips to Ace.