Overnight Open Thread (2-9-2016)
That's so touching, isn't it? It's a grand experiment in mass forgiveness. Except Gonzales wasn't convicted of having a few too many bags of heroin in his backpack when he got picked up for jaywalking. He tied up the Effrons in a basement and beat them to a bloody pulp with a pipe. For that monstrous act he was sentenced to life. And now he's free.

-- Jazz Shaw on California's "mass forgiveness" of convicts
I should also note that David Daleiden is apparently prepared to go to jail over this. If that bothers you - if you don't like the fact that a jury could put a man in jail for twenty years because he used a fake ID in one of the few ways that society finds acceptable and even moral* - then, well, that's why people do civil disobedience. REAL civil disobedience, not the petulant, look-at-me garbage that the Activist Left revels in.

-- Moe Lane on the Harris County prosecution over the Planned Parenthood videos
News item: Bill Clinton criticizes Bernie Sanders for sexism. Let that sink in a moment. Bill Clinton. Sexism. Maybe Hillary can get Bill Cosby to campaign for her. The thing I'd look forward to in a contest between Trump and Hillary would be Trump letting fly with the remark in a debate that if Hillary won the election, he certainly wouldn't let his daughter be a White House intern. (You know he'd go there. He already has.)

-- Steven Hayward of PowerLine
Random Wikipedia Link That I Happened Across: Laconic Speech
Named after Laconia, a region of Greece which includes the city of Sparta, whose inhabitants were known for being parsimonious with words and for their short, pithy remarks often including a certain amount of dry wit. In contrast to other areas of Greece where speaking and argument were admired and studied Spartan children were trained to hold rhetoric and verbosity in disdain and let their actions speak for them. Due to the Spartans' success in battle the laconic style has also come to be associated with military speech.
When Leonidas was in charge of guarding the narrow mountain pass at Thermopylae with just 7,000 Greeks in order to delay the invading Persian army, Xerxes offered to spare his men if they gave up their arms. Leonidas replied "Molon labe" (Greek: Μολών λαβέ ), which translates to "Come and take them".
After invading southern Greece and receiving the submission of other key city-states, Philip II of Macedon sent a message to Sparta: "If I invade Laconia you will be destroyed, never to rise again." The Spartan ephors replied with a single word: "If" (αἴκα ). Subsequently neither Philip nor his son Alexander the Great attempted to capture the city.
In an account from Herodotus, "When the banished Samians reached Sparta, they had audience of the magistrates, before whom they made a long speech, as was natural with persons greatly in want of aid." When it was over, the Spartans averred that they could no longer remember the first half of their speech, and thus "...could make nothing of the remainder. Afterwards the Samians had another audience, whereat they simply said, showing a bag which they had brought with them, 'The bag wants flour.' The Spartans answered that they did not need to have said 'the bag'; however, they resolved to give them aid."
Spartan mothers or wives gave a departing warrior his shield with the words: "With it or on it!" (Greek: Ἢ τὰν ἢ ἐπὶ τᾶς! E tan e epi tas!) E tan e epi tas!), implying that he should return (victoriously) with his shield, or (his dead body) upon it.
Demetrius I of Macedon was offended when the Spartans sent his court a single envoy, and exclaimed angrily, "What! Have the Lacedaemonians sent no more than one ambassador?" The Spartan responded, "Aye, one ambassador to one king."
Julius Caesar memorialized his swift victory over King Pharnaces II of Pontus in the Battle of Zela in 47 BC with a message to the Roman Senate consisting of the words "Veni, vidi, vici" ("I came, I saw, I conquered" ).
In 1809, during the second siege of Saragossa, the French demanded the city's surrender with the message "Peace and Surrender" ("Paz y capitulación" ). General Palafox's reply was "War and knife".
After the sinking of light carrier Shoho in the May 1942 Battle of the Coral Sea, LCDR Robert E. Dixon radioed "Scratch one flattop" to U.S.S. Lexington, whose commanding officer credited the pilot with coining the standard USN slang.
During the December 1944 Battle of Bastogne, part of the Battle of the Bulge, the 101st Airborne in and around Bastogne was surrounded by enemy forces. The Germans sent the Americans a party of envoys with an ultimatum: surrender or face "certain annihilation". The German officer in charge was perplexed when General Anthony McAuliffe replied with one word: "Nuts!".
USAF: No More Parachuting at Fort Bragg
The airborne units at Bragg (82nd Airborne Division, much of 18th Corps, and various US Army Special Operations Command and Joint Special Operations Command elements) will now have to truck or bus 230 miles (3 ˝ hours by charter bus, 5 hours by Army truck) to Charleston, SC, and the Air Force will condescend to fly the paratroopers back to Bragg while the trucks or buses convoy back empty. Meanwhile, a second set of trucks and buses will have to be spotted on the DZ. or maybe the guys can just walk back from the field.

What the USAF is hoping, of course, is that the paras will stop jumping so damned much. They need to use the money to pay for the cost overruns on the F-35 program, so that there will still be jobs at LockMartNorGrumBoeing for retired flag officers. For some values of the word, "job."
Meanwhile, The F-35 Is Still a Train Wreck
Every system goes through teething issues in development and shakeout but the F-35 is looking more and more like a very expensive dog.
Testing of operational "dog-fighting" maneuvers showed that the F-35A lacked sufficient energy maneuverability to sustain an energy advantage over fourth generation fighter aircraft. Test pilots flew 17 engagements between an F-35A and an F-16D, which was configured with external fuel tanks that limited the F-16D envelope to 7.0 g's. The F-35A remained at a distinct energy disadvantage on every engagement.
Eleven of the 12 [WDA] events required intervention by the developmental test control team to overcome system deficiencies and ensure a successful event (i.e., acquire and identify the target and engage it with a weapon). The program altered the event scenario for three of these events, as well as the twelfth event, specifically to work around F-35 system deficiencies (e.g., changing target spacing or restricting target maneuvers and countermeasures).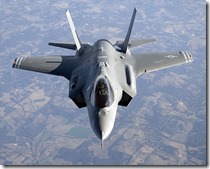 CDR Salamander on the New Climate Change Preparedness and Resilience OPLAN
We used to make fun of the Soviets for forcing on their military a bunch of political showmanship that had nothing to do with fighting and winning wars. We used to pride ourselves on a rigorous and disciplined approach to military planning from trying to define Centers of Gravity to making sure our Assumptions were sound and that our analysis of Critical Vulnerabilities etc was as close to accurate as could be.  Poor thinking or unrelated issues were quickly and without mercy cut. When a clean OPLAN was long enough you had to.

Well, you can forget that. We are moving to full Soviet clown show where political cargo cults are being forced on military planning - not because military professionals see it as important, but because The Party demands it.
If You Were Ever a Fan of Ted Nugent, Don't Click This Link
Then he doubled down trying to explain that he doesn't hate Jew-Jews - just the bad-Jews. Which leads one to suspect that the whole subhuman mongrel thing maybe wasn't just a thoughtless poor choice of words.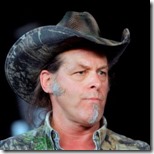 Texas Prosecutor Disbarred For Giving False Testimony, Sending Innocent Man to Death Row
The Coen Brothers on #OscarsSoWhite
As filmmakers, is it important or not important to consciously factor in concerns like diversity, I asked.

"Not in the least!" Ethan answered. "It's important to tell the story you're telling in the right way, which might involve black people or people of whatever heritage or ethnicity-or it might not."

"It's an absolute, absurd misunderstanding of how things get made to single out any particular story and say, 'Why aren't there this, that, or the other thing?'" added Joel. "It's a fundamental misunderstanding of how stories are written. So you have to start there and say, 'You don't know what you're talking about.'"

...He continued: "You don't sit down and write a story and say, 'I'm going to write a story that involves four black people, three Jews, and a dog,'-right? That's not how stories get written. If you don't understand that, you don't understand anything about how stories get written and you don't realize that the question you're asking is idiotic."
So You Want To Listen In On the North Korean Satellite?
Report: Marshawn Lynch Hasn't Spent a Penny of the $49.7 Million He Has Made in His NFL Career
Apparently he's been living off whatever he makes through endorsements and special events and saving his salary over his entire NFL career. Which means he could retire at age 29 with nearly $50 million in the bank.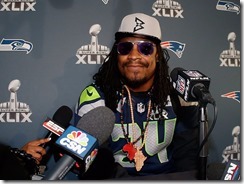 What Leonardo DiCaprio's Private Uninhabited Island Looks Like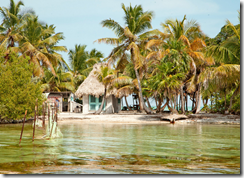 Uber For Escorts is Now a Thing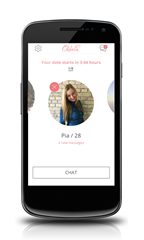 The Yahoo group is for closers only.
Teh Tweet!
Tonight's post brought to you by Land Yacht: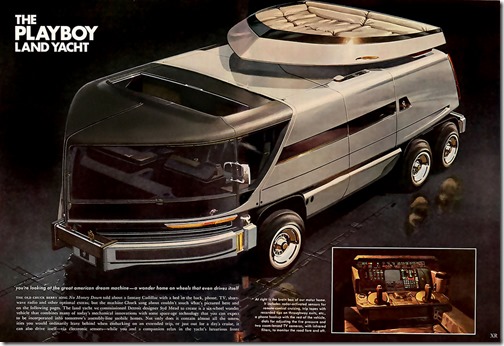 Notice: Posted by permission of AceCorp LLC. Now is the time we dance monkey-boys.
Posted by: Maetenloch at
11:13 PM