Overnight Open Thread (2-7-2016)
Quote of the Day I - And That Goes a Long Way Edition
One thing: I don't really believe that Donald Trump is a small-government sort or really pro-life or particularly pro-gun or hesitant to get involved in blatant social engineering. But I do think that the man genuinely loves the United States of America. And that he would not hesitate to [expletive deleted] up the [expletive deleted] of anybody who [expletive deleted] with us.

-- Moe Lane
My problem with Sanders is that he's ultimately a coward. He talks a great game about being dedicated to a "political revolution," but he is utterly unwilling to employ the means required to achieve the ends desired.

...Bernie Sanders has to believe Hillary Clinton is part of the problem. But he won't say so, save to prattle on about Clinton's super PACs and speaking fees. That's amateur-hour stuff. It's academic-seminar-level griping, not revolution-fomenting. He wants to talk about the system, but he won't do what is minimally required to change it. And right now, the first step on that long road is steamrolling Hillary Clinton. It's like saying you want to do whatever it takes to fight malaria, but refusing to say much about the huge, sprawling, and fetid marshlands in the middle of downtown. The Clintons are swamp creatures, taking what they need and leaving in their retromingent wake the stench of corruption.

-- Jonah Goldberg
Hot Blue-on-Blue Lady Action:
Madeleine Albright: There's a "Special Place in Hell" For Women Who Don't Back Hillary
Gloria Steinem: Young Women Only Support Bernie Sanders Because They're Boy Crazy
North Korea Successfully Launches Rocket, Orbits Satellite
And they is learning:
North Korea has successfully placed its second satellite into a polar orbit using their newer version of the UnHa-3 rocket to launch what they are calling the KwangMyungSong-4 satellite. The satellite and its third-stage rocket booster are both being tracked by NORAD which is showing a near prefect circular and polar orbit.

Since the first North Korean satellite launched in December 2012 tumbled uncontrollably, our collective think-tanks' analysis had always been that North Korea was never able to communicate with that satellite. Yet it is humbly apparent that they did in fact learn from its failures. This second satellite is, for now, orbiting over the poles about every 94 minutes with its third stage booster somewhere near it.
Here is a previous launch of their UnHa-3 rocket:
Meanwhile: Crazy Ivan's Back in the North Atlantic
Frankly, if the Admiral remembers the 1980s, higher professionalism from the Russian Navy (than its Soviet predecessor) is probably a good thing for everyone, and it should simply inspire NATO navies to pursue professionalism also. Instead, however, we've been pursuing race and sex quotas with a single-mindedness that would get fiction's greatest whaling captain to tell us to "lighten up, shipmate."

...The great-grandsons of those iron men in iron boats now put to sea backed by a nation that may have its own issues, but is free of the technical isolation that led Soviet-era submarine technology to lag the West. Of course they've gotten better; that's what humans do, given half a chance. The cause of Admiral Johnstone's problem is not that the Russians have use the last two decades to get better, but that his nations' navies have not.

What were we doing? Figuring out how long a plug had to go into new sub designs, so that we could have ladies' sanitary arrangements, because our lodestar was not the mission but the careers.
Supreme Court Likely To Hear New "Assault Weapons" Ban Case
In a 2-1 decision applauded by gun rights advocates, a three-judge panel of the U.S. Court of Appeals for the 4th Circuit concluded that the semiautomatic weapons and high-capacity magazines banned by Maryland's Firearm Safety Act "are in common use by law-abiding citizens." As a result, they don't fall under the exception to the right to bear arms that applies to "unusual" weapons such as machine guns and hand grenades, the court said.
The significance of this decision is that it's in conflict with the decision of another appeals court and furthermore for the first time a court applied the 'strict scrutiny' standard - the highest possible threshold for the government to meet - to an assault weapons ban law. Gabe Malor explains the importance of this here.
Kinsley Gaffe: Howard Dean Admits That Labor Unions Are "Super PACs That Democrats Like"
Groping Women in the Workplace is Legal So Long As It Is For Fun Rather Than Sexual Pleasure, Italian Judges Rule
Call it the fun grope rule.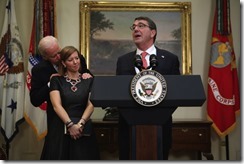 UK Wants Authority To Directly Serve Wiretap Warrants in US
I spoke with Sevag Yemenyjan outside of a Swedish language classroom. He fled Syria and left everything and everyone behind. I asked how he chose Sweden.

"Someone told me Sweden is good. They help for school, and help two years," said Yemenyjan in somewhat stilted English.

Two years refers to the time period for cash assistance to asylees. During that time, Yemenyjan will receive close to $54,000 to support himself, his wife, and two daughters. By comparison, if he and his family went to the US as refugees, they'd get a one-time payment of about $4,000. (There are other forms of non-cash assistance in both countries as well.)

...Roughly 163,000 migrants applied for asylum in Sweden last year, the highest per capita rate in Europe; not surprising as the country has among the most generous social benefits in the world.
Unrelated: Swedish Man Finds 86-Year Old Silk Condom Under Grandma's Bed
Facebook: 6 Degrees of Separation Now Down to 3.57
The First DeLorean Commercial Since 1982
Meet Lilli, the High-end German Gold-Digger/Call Girl who became America's Iconic Barbie Doll
And not a toy for little girls either.
Unbeknownst to most, Barbie actually started out life in the late 1940s as a German cartoon character created by artist Reinhard Beuthien for the Hamburg-based tabloid, Bild-Zeitung. The comic strip character was known as "Bild Lilli", a post-war gold-digging buxom broad who got by in life seducing wealthy male suitors.

...She became so popular that in 1953, the newspaper decided to market a three-dimensional which was sold as an adult novelty, available to buy from bars, tobacco kiosks and adult toy stores. They were often given out as bachelor party gag gifts and dangled from a car's rearview mirror.
In the 1950s, one of the founders of Mattel, Ruth Handler (pictured above), was travelling to Europe and bought a few Lilli dolls to take home. She re-worked the design of the doll and later debuted Barbie at the New York toy fair on March 9, 1959.

Mattel acquired the rights to Bild Lilli in 1964, and production of the German doll ceased. (Funny how Barbie's lighter skin tone was just about the only noticeable change in the early days).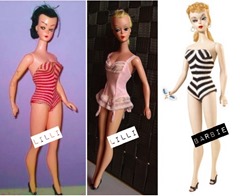 Weekly Commenter Standings
Top 10 commenters:
1 [502 comments] 'Mike Hammer, etc., etc.' [70.45 posts/day]
2 [478 comments] 'rickb223'
3 [398 comments] 'Christopher Taylor'
4 [330 comments] 'Pappy O'Daniel'
5 [324 comments] 'Ghost of kari - WAR'
6 [320 comments] 'Grump928(C) says Free Soothie!'
7 [312 comments] 'J.J. Sefton'
8 [310 comments] 'Bruce With a Wang!'
9 [305 comments] 'Bandersnatch, Opus/Bill the Cat 2016'
10 [303 comments] 'RWC - Team BOHICA'
Top 10 sockpuppeteers:
1 [157 names] 'SMOD/Orbital Nukes 2016! -- The only way to be sure' [22.03 unique names/day]
2 [79 names] 'Prince Ludwig the #Problematic'
3 [60 names] 'The Political Hat'
4 [42 names] 'angela urkel'
5 [41 names] 'Cicero (@cicero)'
6 [39 names] 'Count de Monet'
7 [37 names] 'Bertram Cabot Jr.'
8 [30 names] 'Bandersnatch, Opus/Bill the Cat 2016'
9 [29 names] 'Blue Hen'
10 [29 names] 'Benji Carver '
The group. Banned on 12 universities.
Where it's at - the Twitter
Tonight's post brought to you by go to hell, he politely explained: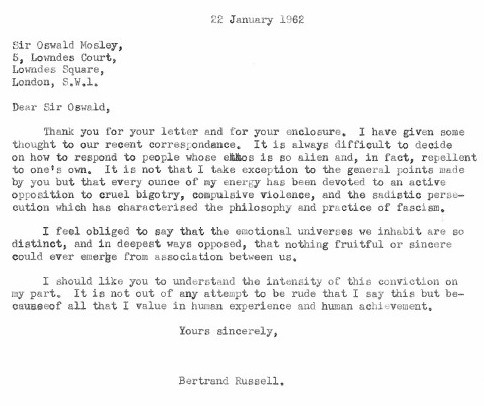 Notice: Posted by permission of AceCorp LLC. Please e-mail overnight open thread tips and tasteful nudes to maetenloch at gmail.
Posted by: Maetenloch at
11:10 PM