Overnight Open Thread (2-4-2016)
Sixty percent of the Republican vote in Iowa last night went for two Hispanics and an African-American, and 100% of the Democrat vote went for a couple of tired, old, decrepit white people.

-- Rush Limbaugh
My theory is that - for many - posting and tweeting and sharing count as political activity. But there are only two political activities that really matter for citizens, when you get right down to it: organizing and voting.

The Organizer-in-Chief knows this. It's how he got to the White House.

-- Rob Long in Winning on Twitter. Losing IRL.
"We've developed a ritual that perfectly reflects the ideas of market capitalism," he said. "Beads are the money of Mardi Gras. People understand they are in a bargaining position."

Instead of begging the gentry for generosity on the parade route, on Bourbon Street we witness the invisible hand of capitalism lifting up shirts.

-- from an article explaining why Mardi Gras flashing is simple economics
"Nobody wants to buy cookies from a boy in a dress."

-- Herrin, IL man declining to purchase from Girl Scout "Stormi"
The Diddle Report Finally Released
In which Washington Free Beacon ombudsman Biff Diddle gets to the bottom of reporter Andrew Stiles' apparently unethical, possibly illegal, definitely over-paid purchase of Donald Trump hats for the WFB staff. It's highly redacted which means that it generates as many questions as it answers.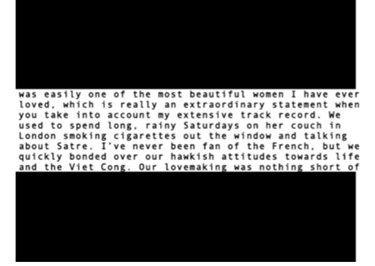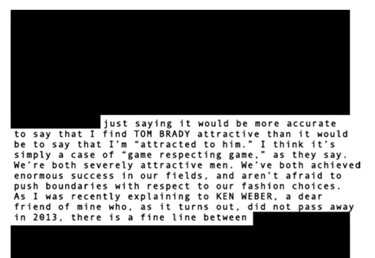 Trivia Question: How Much Older is Ted Cruz Than Marco Rubio?
Answer here: 5 months
Right To Work Coming To West Virginia
Cologne is on High Security As It Prepares For Ladies' Night at Carnival
Welcome To the Crazy Times: Teenage Boy Takes Nude Photo of Himself, Charged with Making Child Porn
Threat or Promise: Lena Dunham Won't Return to Twitter Without New Code of Conduct Protecting Women
Ethics Panel Endorses Mitochondrial Therapy, But Says Start With Male Embryos
Frat Houses Could Be Searched Without a Warrant Under Indiana University Proposal
"But when a long train of abuses and usurpations, pursuing invariably the same Object evinces a design to reduce them under absolute Despotism, it is their right, it is their duty, to throw off such Government, and to provide new Guards for their future security."
Which Books on the Top 20 Most Lied About Reading List Have You Actually Read?
Well I'm good for 10 - possible 11 since I'm nearly certain I read Alice in Wonderland at some point.
Flashback: "Who Bitch This Is?"
Is It Immoral To Watch the Super Bowl?
Top Gear's New Host Is.....Joey Tribbiani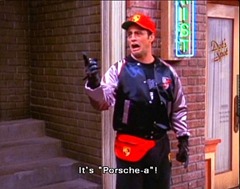 Study Finds That Rom-Coms Can Make Stalking Seem Normal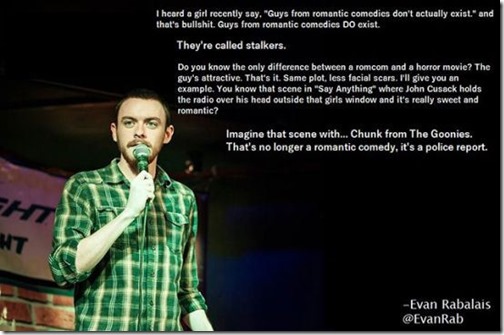 Yahoo group. That is all.
Come on be a smartie and join the yahoo group party! For the children. The sweet, sweet, gullible children.
And my lo-fi Twitter spew.
Tonight's post brought to you by a young Maggie Smith: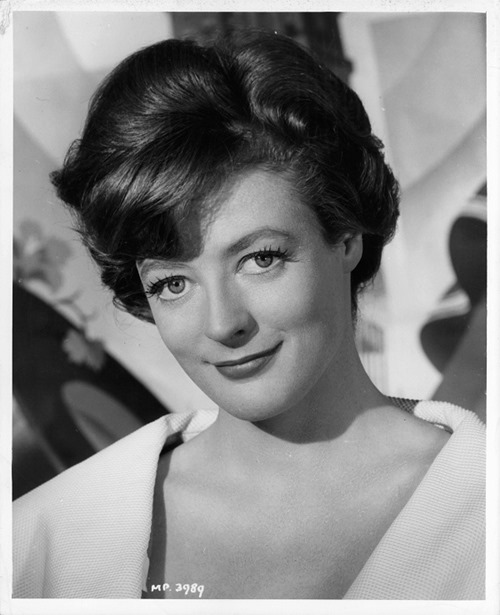 Notice: Posted by permission of AceCorp LLC. Please e-mail overnight open thread tips plus $1 for S&H to smaetenloch at gmail. Otherwise send your scraps to AromaticAce. Note that mannequins are for display only. Happy-fun ball tally: Buzzion, Chemjeff. Do not taunt happy-fun ball.
Posted by: Maetenloch at
11:21 PM