Overnight Open Thread (2-2-2016)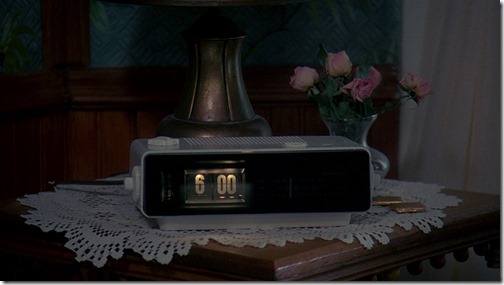 If "power posing" could change your life, we could be a nation of Donald Trumps.

-- John Hinderaker of PowerLine in Are the Social Sciences Scientific?
Bernie Sanders Supporters Can't Describe Socialism
But they know and love it when they hear it from a true believer.
Shorter Andrea Tantaros: Serving in Afghanistan Doesn't Count
In her zeal to attack Jeb via George P. Bush Tantaros managed to dig a hole of stupid.
Time Inconsistent, Semi-Fraudulent Locksmiths And Their Enemies
An interesting article on the hidden battles going on behind the results of Google Maps.
Modern Canada: Man Jailed for Unregistered Cat
Carpet-Bombing ISIS Would Be Un-American, US General Says After GOP Contenders Call For Indiscriminate Killing in Syria and Iraq
Well I've always understood the term 'carpet bombing' in campaign speeches to be more of a term of art meaning widespread bombing of every possible enemy target we can find. Plus I don't think we have the resources to do a full indiscriminate 'carpet bombing' even if we wanted to.
Follow-up questions: Was the US un-American in WWII? Is being 'American' in war really just a matter of technology level then?
Feminist Triggered by Clothing Sizes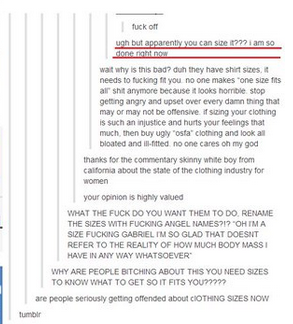 And yes I do wear size Gabriel shirts.
China Starting a New Crackdown on Christians
"Moonshiners" Reality TV Star Convicted For Sawed-Off Shotgun
Steven Ray Tickle, 39, known from the "Moonshiners" television series, was found guilty in Pittsylvania County Circuit Court on Thursday of possession or use of a sawed-off shotgun or rifle. There was no evidence that Tickle used the gun; however, under Virginia law, being found with the weapon is a crime.

Pittsylvania Commonwealth's Attorney Bryan Haskins said Tickle was found in possession of the sawed-off shotgun during a traffic stop July 12. He was stopped because a headlight on his black Dodge truck was out.

Cpl. T.W. Eanes of the Pittsylvania County Sheriff's Office conducted the traffic stop and discovered that Tickle's driver's license was suspended. Eanes said in court that he could see the weapon inside the truck.
Here I think of the wise words of a friend: Never break more than one law at a time.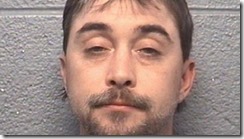 A metaphor for your life: Kirk vs. Gorn
Top 10 People Who Helped Their Lovers Escape From Prison
I'd like to think that if it ever came down to it that Mrs. Maetenloch would spend several years learning to fly a helicopter just so she could come bust me out of prison. But I know that she's prone to air sickness and not overly fond of heights...or jail.
In 1986, Michel Vaujour was serving 28 years at La Sante Prison in Paris for armed robbery and the attempted murder of a policeman. He had successfully escaped from prison three times before, but for his latest attempt, he would enlist the aid of his wife, Nadine. Michel's plan involved the use of a helicopter and, even though Nadine had never a piloted a chopper in her life, she took lessons in order to learn how to fly.

On May 28, Nadine rented a helicopter and flew towards La Sante Prison. At the same time, Michel constructed a fake gun and painted some nectarines to make them look like grenades. This ruse managed to fool the guards, who allowed Michel to make his way to the prison roof. Nadine soon arrived in the chopper and picked up her husband. They later touched down at a nearby football field, where a car was waiting for them to make their escape.

The pair remained free for four months until Nadine was captured at a villa on September 27. The next day, Michel and two accomplices made an attempt to rob a branch of Credit Lyonnais in Paris, and got involved in a shootout with police. Michel was seriously wounded and left in a coma after being shot in the head. Nadine wound up serving 16 months in jail; while Michel eventually awoke from his coma, his brain injury was so severe that he had to learn how to speak again.

In spite of this setback, Michel made a full recovery, and would actually attempt two more helicopter escapes from prison in 1993.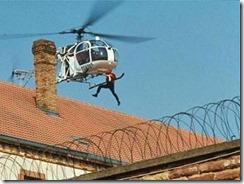 Hidden Population of Lions Found in Ethiopia
How To Spot a Future Programmer
A bit of laziness plus an aversion to dull, repetitive work is at the core of many an engineering innovation.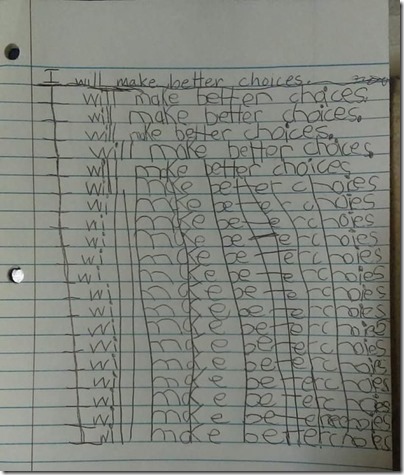 Ungrateful Loaf Unfaithful Again
Rich White People Problems: The Police Blotter Of Atherton, CA Where The Median House Price Is $4,010,200
Years ago I worked in a town near Atherton and yes checking the weekly Atherton police blotter for the latest 'crimes' was one of our amusements. A classic was a reported case of littering which was found to be a two year old laptop left on someone's front porch.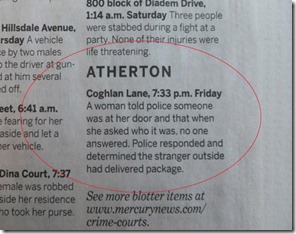 The Yahoo group is for closers only.
Teh Tweet!
Tonight's post brought to you by not gonna live by your rules anymore: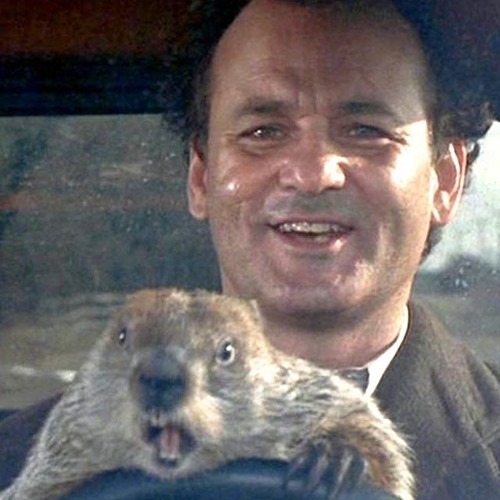 Notice: Posted by permission of AceCorp LLC. The tip box is being repaired and cleaned so just stand outside Ace's place and yell them instead..
Posted by: Maetenloch at
11:10 PM