Overnight Open Thread (12-30-2015)
There is no racist like an antiracist: That is because he is obsessed by race, whose actual existence as often as not he denies. He looks at the world through race-tinted spectacles, interprets every event or social phenomenon as a manifestation of racism either implicit or explicit, and in general has the soul of a born inquisitor.

That is why a recent cartoon in the Australian newspaper aroused the ire - I suspect the simulated ire, the kind of pleasantly self-righteous ire that we can all so easily work ourselves into if and when we want - of the guardians of racism purity.

...The reaction to the cartoon, however, was indicative of what one might call the will to outrage. This will precedes any object to which it might attach, and many people wait as if in ambush for something to feel angry about, pouncing on it with leopard-like joy (the leopard, so I was told in Africa, is particularly dangerous, for it kills for pleasure and not only for food).

Outrage supposedly felt on behalf of others is extremely gratifying for more than one reason. It has the appearance of selflessness, and everyone likes to feel that he is selfless. It confers moral respectability on the desire to hate or despise something or somebody, a desire never far from the human heart. It provides him who feels it the possibility of transcendent purpose, if he decides to work toward the elimination of the supposed cause of his outrage. And it may even give him a reasonably lucrative career, if he becomes a professional campaigner or politician: For there is nothing like stirring up resentment for the creation of a political clientele.

-- Theodore Dalrymple
Less discerning types than Snuggles have demanded to know what I'm doing releasing a cat album. Well, one reason for doing it is that I'm being sued for a sum in the high seven figures by global warming "hockey stick" inventor and self-conferred Nobel Laureate Michael E Mann, and the case is now well into its fourth year in the choked septic tank of the District of Columbia "justice" system. So one is obliged to be a little inventive just to keep oneself afloat.

-- Mark Steyn
There you have it: middle-aged white guys, once again, oppressing hipsters. Couldn't see that coming. Time for a remake of Surf Nazis Must Die (which is starting to look more like a documentary in retrospect)?

-- Steven Hayward of PowerLine
"To drop off your children with your family, go for a nice walk, and then see Star Wars again with your wife."

-- Moe Lane in Mo-layn, What is Best in Life?
The Bottomless Economic Ignorance of Liberalism
Even a moment's thought should provide a couple of reasons for this.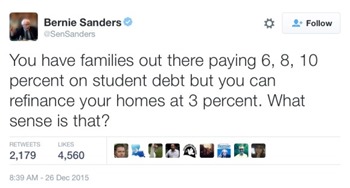 Mark Steyn: Why Is Bill Cosby Finished While Bill Clinton Is Beloved?
I found it interesting that, among "liberals" in the US, the only two journalists who were prepared to speak out against the "sociopathic gangster" were both old Fleet Street hands - Hitchens and Alexander Cockburn. By contrast, on the eve of the impeachment trial in Washington, David Frum and I had a cup of tea with a prominent American media leftie and, after a bit of chit-chat about the latest damning revelations, David asked him why he and the rest of the press were sticking with Clinton. "Well," he said, "in the end he's our guy." Hitchens quite rightly despised that.
Time Magazine: OMG the North Pole is 50 Degrees Above Average! Global Warming!!!
Don't know much about ge-og-graphy...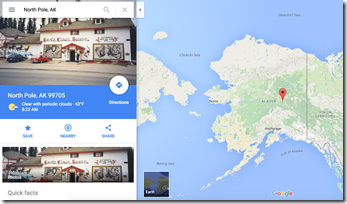 It's 'Anti-Feminist' to Say Feminists Are 'Not All Lesbians' Says Angry Feminist Who By The Way Is a Lesbian
Mark Steyn: Just Lie Back and Think of Multicultural Sweden
The Syrian reportedly also spit her in face and said, "I'm going to f--k you, little Swedish girl." The men, who lived at the same asylum house, denied knowing each other when questioned by the police.
Sometime during the night, she was awakened by the Iraqi as he raped her. The woman managed to break free and locate a train attendant. To the attendant's surprise, the woman did not immediately want to press charges. The court documents state: "The train attendant asked if he should call the police. At first, the woman did not want him to do so, because she did not want to put N.N., an asylum seeker, in a tough spot. She felt sorry for him... and was afraid he would be deported back to Iraq."
Looking at a Real Rape Culture
The first question to be asked about any proposed group of immigrants is, why do we need them? It would seem that, given our hypersensitivity to "rape culture," those who require training to understand that "women have value" and that a smile does not represent consent to rape should receive low priority.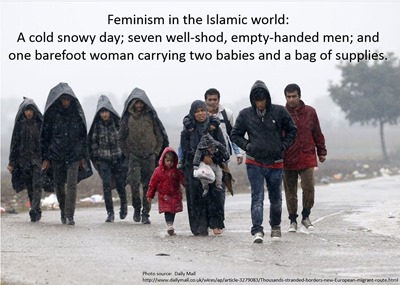 I'm Shocked, Shocked To Find Out That the German Government Spies on Everyone
The FPS Approach To Live Fire Training
Military and police organizations are eager to get their hands on another new electronic marksmanship tool; Shootback. This is a remotely controlled (by a shooting instructor) weapon that shoots accurate (up to about nine meters) plastic bullets during kill house training. What makes Shootback so useful is that it records audio and video of each shot it takes. This is especially valuable for trainees who get to see, from the shooters perspective, the shot that got him. With a generation of troops who grew up playing first person perspective (FPS or First Person Shooter) video games, the Shootback videos look very familiar but in this case are helping the trainee learn how to survive in battles where real bullets are used.

...The most difficult type of training is for combat indoors. "Clearing buildings" is dangerous, chaotic and hard on the nerves. Again, very deadly for green troops. Commandos developed the "kill house" concept to provide realistic experience for that sort of thing, as even elite troops needed practice. If was soon found that this experience provided a decisive edge when facing troops without such training, or experience in fighting in buildings. When fighting indoors, everyone is unsure of who is where and up to what. Whoever moves the most decisively, and shoots the straightest, tends to win fast, and with little loss.

Kill houses can be used firing blanks, but that does not give the same training effect. Another option is using "simunition." This is special, lower velocity, ammo that will leave a welt, but not cause a serious wound if you get hit. Even commandos sometimes use simunition, but this requires special parts for their weapons and, of course, the special ammunition. Much better to use the real thing.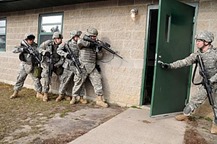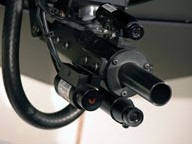 Marine Corps Says No Thanks to Robot Mule
Because too loud.
The massive robotic mule developed by Alphabet-owned Boston Dynamics won't see combat with U.S. Marines. LS3 (Legged Squad Support Systems) was meant to carry cargo for weary soldiers in the field. Funded by the Defense Advanced Research Projects Agency, or DARPA, the robot was capable of walking with 400 pounds of equipment on its back. LS3 could run for 24 hours straight on a 20-mile mission across rough terrain. No controller was needed; it took visual and verbal cues from soldiers to find its way. So why doesn't the Marine Corps want to use it? The robot's gas-powered engine isn't exactly the stealthiest piece of technology.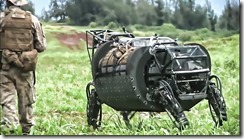 Vox: Wild animals endure illness, injury, and starvation. We should help.
Apparently writer Jacy Reese is unfamiliar with nature, red in tooth and claw, and wants it to conform to her oh-so-sensitive-and-perfect view of How The World Ought To Work. WeaponsMan is also unimpressed:
Speak for yourself, child. The wilderness here begins three meters behind our groundskeeping shed; the wilderness ate our beloved cat Khalid bin Mahfouz a couple years ago. We know the wilderness. We daresay we have more nights logged under the stars of four continents than an entire convention of sunken-chested, monitor-tanned environmental activists. But that line, risible though it is, was a rare moment of orbital near-approach of self-consciousness to tender Jacy; mostly, her piece is worse than that. If you dare, Read The Whole ThingT: she plows on in the same sort of glassy-eyed True Believer fervor you encounter near urban universities, mostly because that's where the Scientologists and meth addicts are.

...Her proposed solutions are, as you might expect from a product of today's university Safe Spaces, callow, shallow, and jejune: we should vaccinate wild animals against diseases, and we should offer them birth control to prevent Malthusian consequences to their population (which will presumable come when we've locked up all the hunters, and got the predators all noshing on lentil gorp and singing Kumbayah with us).

She reminds us quite exactly of the customer that refused to listen to the vet who told her that her application of human fad diets (vegan, macrobiotic) to her cat was killing the poor animal, whose biology is built to break down and metabolize meat.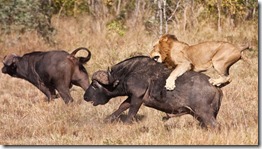 Cheerleaders Play Epic Game Of Cornhole
The Woman Making a Fortune Selling Blankets She Knits With Her Hands
If you've ever seen one of these thick, chunky wool blankets on Etsy or Pinterest, chances are it was made by 27-year-old Anna Marinenko.

Her Ohhio store on Etsy is extremely popular with 34,000 "admirers" - people who have favorited her shop. The store also has over 27,600 followers on Instagram and 12,600 followers on Facebook with fans all around the world.

Marinenko is from Kiev, Ukraine, and started knitting the blankets a year ago with her hands instead of knitting needles after she found a huge spool of merino wool.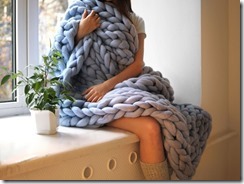 The Group knows your sins but doesn't care.
Tonight's post brought to you by the power of squats: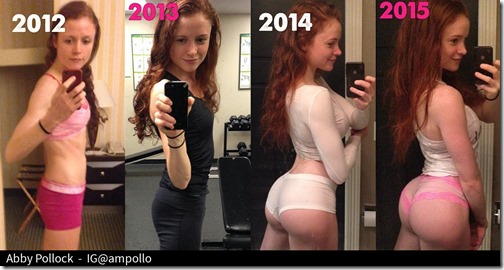 Notice: Posted by implicit permission of AceCorp LLC. Current ewok status: Moderate brumation until afternoon. Just one day left in the 2015 Regrets season - make it count.
Posted by: Maetenloch at
10:50 PM