Overnight Open Thread (12-16-2015)
Barack Obama wanted America to learn from Europe's soft-power approach. But while Europeans are loath to admit it, they know that European soft power often doesn't work either - and that it is a luxury that they could afford only because America's hard power always loomed in the background. And when they dropped the ball, America would pick it up.

And therein lies the lesson to our American friends who seemingly want to become less involved and more European: There is no second America to back you up when you drop the ball.

-- Clemens Wergin
In any case, it's 2015. We're at war in Afghanistan, war in Iraq, helped destabilize Libya and Syria, have seen the deadliest terror attack on U.S. soil since 9/11, have no ability to vet visitors and entrants to the country or otherwise protect our borders, and have no coherent strategy for dealing with ISIS. We have a president who actually claims that climate deals are a good way to fight ISIS, and a press that treats this as a reasonable claim to make.

Must be nice to be a Democratic president.

-- Mollie Hemingway
Quote of the Day III - Classic Edition
The beheadings, it's an abhorrent act, don't misunderstand me. But what about the British in Malaya in the 1950s?

-- Mustafa Abu Yusuf, spokesman for the Ahlus Sunnah Wal Jama'ah Association of Australia
Why Did Paris and San Bernardino Affect People So Deeply?
There are other reasons those later attacks struck more deeply at the heart and soul of Europe and America and the West. Prior to 9/11, if you were to quiz 100 people on the street, perhaps only one or two would have heard of Al Qaeda or would know anything about it. But by the time of the Friday the 13th attacks and of San Bernardino, the vast majority of people in the West had come to know much more about ISIS and exactly how bloodthirsty and savage its members could be. ISIS coming to Europe and America was something greatly feared because of this knowledge.

In addition, not long before these attacks occurred, the West had been rocked by a massive influx of so-called "refugees" from Syria-home of ISIS-and the concomitant fears about who they were and why they were on the move from the relative safety of their refugee camps in Turkey and other Muslim countries. Europeans and Americans feel helpless in the face of their leaders' failure to protect them, or to even acknowledge there might be something wrong with accepting all these refugees at this point.

In short, they-and we-feel vulnerable, unacknowledged, not listened to, betrayed, and literally disarmed in the face of a hidden enemy that has been revealed to have been as ruthless and bloodthirsty as the villains in a terrible nightmare. Only this nightmare is real.
The obligation of subjects to the sovereign is understood to last as long, and no longer, than the power lasteth by which he is able to protect them.

-- Thomas Hobbes
The Inevitable Doom of Mankind in a Single Chart!!!
Everything in your life must be re-arranged to head off this clearly imminent catastrophe.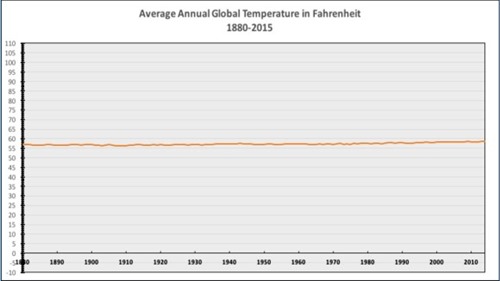 Maybe Not Completely Worthless: ACLU Defends 2A Rights in No-Fly List Suit
Top. Men. of ICE and the 0.00002%
Enforcement theater.
Thing is, though, it's not the agency that looks pathetic. It's the political leadership. Dear readers, ICE Special Agents sent us this link, which is burning through their ranks like an hollow charge jet.

What they want you to know is that they would be arresting more of these crumbs, every single one they could lay hands on (and that's a very large number), and shipping them back to the hell holes that spawned them faster than you could say Jack Robinson, if, and it is a big "if," their leadership would let them.

The ICE/HSI and ICE/ERO agents and officers who made those busts in Pennsylvania and NJ, which bagged the 39 (mostly violent) criminals, some of whom were armed on apprehension?

They got reprimanded for enforcing the law and violating the policies set by Sarah Saldaņa, her boss Jeh Johnson, and his boss.

Yes, the same agency issued a press release about crimefighting to the public, whilst issuing reprimands to the actual crime fighters in its ranks. The violent criminals? They are more likely to be released than to be deported, at this juncture.
Tingles Angry About Question on Tingles Up His Leg
"Go to Hell!" he explained.
Actor Terrence Howard Believes 1 x 1 = 2, So He Created His Own Language, Will Rock the Universe With the Truth of Terryology
Terryology goes back to Howard's college days. The future actor was studying chemical engineering at Pratt - but dropped out when he realized that he fundamentally disagreed with his professors about the basics of math. The argument focused on the simple equation of one times one.

"How can it equal one?" Howard asked Rolling Stone, and the universe. "If one times one equals one that means that two is of no value because one times itself has no effect. One times one equals two because the square root of four is two, so what's the square root of two? Should be one, but we're told it's two, and that cannot be."
But as his acting career has dwindled due to 'personal issues', he has focused on his one-man mathematical revolution. Which involves magnets and shit.
So he focused his attention on Terryology, devoting up to 17 hours a day to cutting up wires and plastic to form building-block-like contraptions he believes will bring truth to the universe. He's created his own symbols so no one can steal his ideas; patents are involved.

"This is the last century that our children will ever have been taught that one times one is one," he told Rolling Stone. "They won't have to grow up in ignorance. Twenty years from now, they'll know that one times one equals two. We're about to show a new truth. The true universal math. And the proof is in these pieces. I have created the pieces that make up the motion of the universe. together."
So suck it Riemann and Euclid. Terry is coming for you.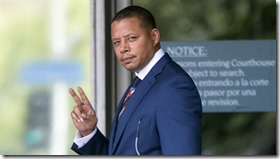 Just How Old Is Vladimir Putin?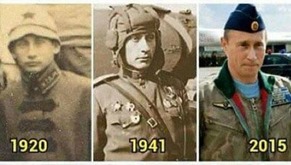 Metalworker Has Had It Up to Here With Dumbass 9/11 Truthers and Their Jerkoff Metallurgical Theories
Your argument is invalid.
But the YouTube Truther retards struck back with these rebuttal rebutters:


Assortative Mating is Returning to Gilded Age Levels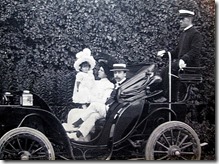 "Strong koshi, fair-skinned, chubby, just like my wife"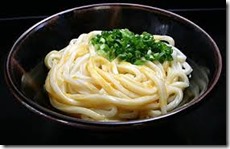 When asked why his DNA was later found in the victim's vaginal swabs, the accused claimed he had accidentally fallen on the girl as she was trying to seduce him.
A Maid's Outfit, a Chastity Belt, and a Dog Collar Walk Into a Hotel Room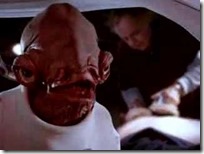 The Group knows your sins but doesn't care.
Tonight's post brought to you by Peewee, Rodney, and Roth: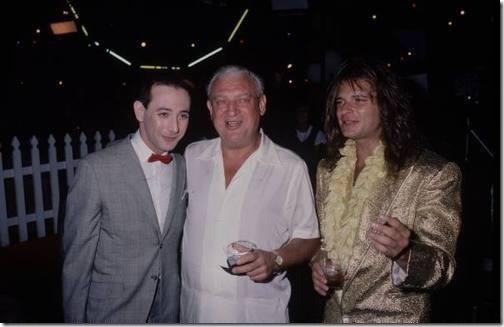 Notice: Posted by implicit permission of AceCorp LLC. Let me be very clear about this: the dumpster is not a toy.
Posted by: Maetenloch at
10:41 PM