Overnight Open Thread (12-10-2015)
ISIS is not exactly the equivalent of Nazi Germany. It's a little bug that the powers could quash at will if they put their minds to it. It survives only because no one really takes it seriously enough to fight with ground troops, the only gauge of an intention to prevail.

-- Daniel Pipes
Isolation almost invariably means poverty and backwardness. You're not aware of how the basic things of life are done differently in other parts of the world, and so people who are isolated will keep doing things the same way for centuries or thousands of years. For example, when the British landed in Australia, they found the Australian aborigines living at a Stone Age level. The aborigines had no idea of iron. Australia is one of the great sources of iron ore in the world.

-- Thomas Sowell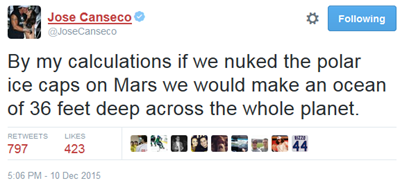 I Sense a Guerrilla Sticker Campaign
Someone should make a generic version of this sticker and have people start posting them everywhere. It's un-PC but liberals will tie themselves in knots trying to explain just why it's so un-PC.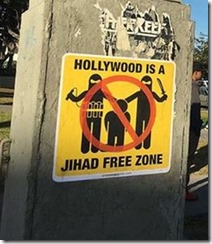 Dimwit Loretta Sanchez (D-CA) Leaves PC Filter Disengaged, Unintentionally Speaks Truth
Wendy Davis: Fellow Leftists Please Forgive Me For Lying About Supporting Open Carry Because You Know Texas and Those Yokel Voters
CT Governor Moves To Strip Citizens Of Gun Rights Without Trial or Notice
Constitutional scholar Due Process was unavailable for comment. However state spokesperson Lawless Tyranny described this measure as a common sense move to protect the good people of the state of Connecticut.
The Hottest Women Currently in Prison
Because sometimes pretty girls end up in the pokey too. The most common offenses seem to be parole violation, DUI, and theft....of your heart.
Lonely Morons take heed! Your diamond-in-the-rough life-partner in crime could be on these very pages.
In fact these ladies might make the perfect match for many of you since based on their personal info they seem very open to the AoSHQ lifestyle if not already practitioners, aren't too picky or judgy about your past, and are totally willing to relocate for the right man.

Common Interests! And many of them based on their personal statements also enjoy shooting guns, driving fast cars, and have entrepreneurial backgrounds with experience in direct sales, marketing, and manufacturing. Guys, please don't dilly daddle - this is opportunity calling you!
A Very Nicely Done Memorial to a Victim of the San Bernardino Terrorists
In fact it could stand by itself as an essay on evil and loss. (thanks to Slu)
This is what we mean when we say that evil is "banal." It lacks the infinite grandeur of even a grain of sand, let alone of laughter, or of a kiss. In that sense, evil does not matter. It is incapable of mattering. It cannot live or mean things. The best it can do is look on in ire, envy, and despair. And the envious are always walled off from the world that we, the living, inhabit, by an invisible and impervious barrier that they erect themselves; they always have the deadly touch of King Midas. We defy evil and envy when we live. Living in this world sheds light into darkness. It is all we can do, and all that needs to be done, and it is more than enough. Therefore, we shall live. We shall be joyful, hard-working, silly, creative, and smart and sexy and brave and fun. Be a brief candle that helps spread another light.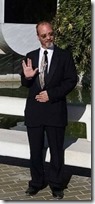 Affirmative Action in Action: Female Firefighter Who Was Allowed to Graduate NYC Firefighter Academy Despite Flunking Physical Tests Injured 10 Days Into Job
Doirin-Holder started another class in early 2014 but dropped out because of an injury. The FDNY then gave her a desk job and kept her on the payroll at top firefighter salary, $76,488.

Since she was injured on duty, she is eligible for a disability pension that would pay three-quarters of her annual salary, tax-free, if deemed unfit to return.
Did CNN Report The Truth on the Night of the Benghazi Attacks And Then Cover It Up Later?
Erick Erickson Apparently Has an Insatiable Need to Eat Asian Children
Now before you judge you should at least try what gourmands have described as the 'platonic ideal of veal'.

6 Celebrities Who Are Surprisingly Pro-Gun
The main article wasn't loading so I'm linking here instead.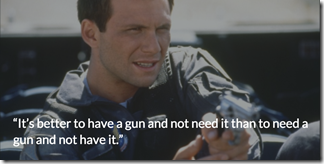 When Even Your Name is Politically Incorrect
A Modest Proposal: All Yale Students Must Wear Active Body Cams At All Times
It's the only way to be sure.
News You Can Use: The Hair Color of World Leaders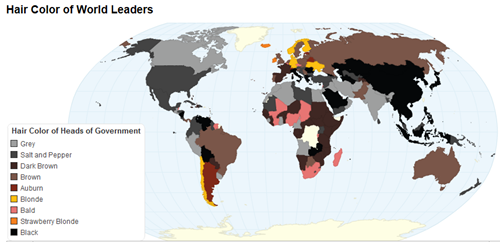 Fans Reacting To 'The Phantom Menace' In 1999 Will Keep Your 'Force Awakens' Expectations In Check
By sheer chance a friend and I managed to see The Phantom Menace the day after it opened. We walked up to the ticket booth and jokingly asked for two tix to TPM knowing full well that it was sold-out for the rest of the week. Well it just so happened that someone had canceled their online tickets seconds before and lo and behold there were in fact two tickets available - ho-lee crap!

So we grabbed them, hurried inside, went long and deep in popcorn and snacks investment and sat down among the crowd of barely contained cheering fans and prepared ourselves for the spectacular life-changing experience to follow. Well you all know what happened next so I won't go into the details. As we walked out of the theater we tried to buck ourselves back up by saying things like 'well the first part was a little slow but overall it was pretty good, 'The special effects were well done', and 'Most of the scenes were good except for that rastafarian creature Jar Jar '. But by the time we got home we were unanimously agreed: Fuck Jar Jar. Fuck him right in the ass. And George Lucas too.
And then we started drinking and then burning things. But forget all that and journey with me back to a more innocent time when all the possibilities of the Star Wars prequels were still in the air.
This popped up on my playlist a few days ago and so I thought I'd share a lil' classic Johnny with you.
Kate Upton Injured in Cornholing Accident
You know you want it in spite of the name.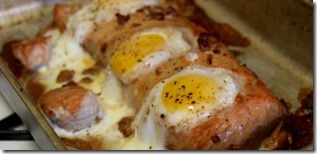 Yahoo group. That is all.
Come on be a smartie and join the yahoo group party! For the children. Why do you hate the tasty tangy Asian children? They are low-cal and gluten-free you know.
And my lo-fi Twitter spew.
Tonight's post brought to you by quien es mas deth: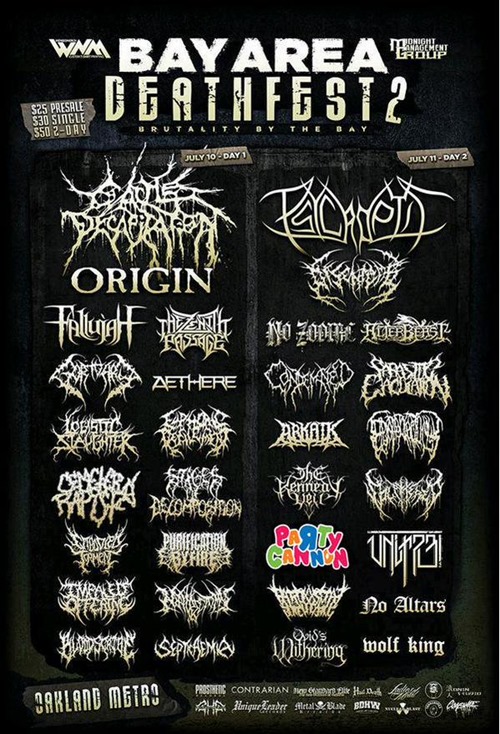 Notice: Posted by permission of AceCorp LLC. ONT freezer will be cleaned out this weekend - all personal stored meat much be removed by Friday night. Do not taunt, mock, or make prolonged direct eye-contact with happy-fun ball. Ewok status: Mostly gruntled. Buzzion status: Still dead.
Posted by: Maetenloch at
11:02 PM