Overnight Open Thread (10-27-2015)
So I'm back. I'll fill you all in on the trip deets later but for now here's a rushed POS hastily prepared ONT. Enjoy.
I favor cuts in defense spending-I favor cuts in spending almost everywhere-but thinking about President Eisenhower earlier today (I do that a lot) made me want to put contemporary military spending into perspective. In 1957, the nation was more or less at peace, the budget ran a small surplus, and we spent 9.8 percent of GDP on national defense. That was down sharply from the years immediately before (winding down of Korean War expenses, I guess) but quite a bit higher than it was in 1950 and 1951. In 1950, we spent only 4.9 percent of GDP on national defense, half that 1957 number. This year, we're going to spend about 3.3 percent of GDP on national defense. That's less than we spent during the first Clinton administration, a fairly peaceable time. It's less than we've spent since before the budgetary beginning of the post-9/11 era, by which I mean, since 2002. Looking at 1957 from the other side of the ledger, tax receipts were 17.2 percent of GDP. This year, taxes are expected to come in at 17.7 percent of GDP, a little bit more....

The real lesson of 1957 is that you could-if you were so inclined-spend three times what we spend on the military in GDP terms, produce a small budget surplus, and reduce total taxes. You could do that if you were willing to do the work on the rest of the budget. I wasn't around at the time, but I've heard that 1957 was not a time of stateless Mad Max anarchy and wanton savagery in the United States.

-- Kevin D. Williamson
Those fully in the thralls of the Cult of Diversity will sacrifice any principal and tear down the integrity of any process in order to force their sociopolitical world view on those around them.

They especially show their contempt for free and open processes when they get access to the levers of power. Sometimes they use those levers in the open, sometimes they work through weak willed or compromised subordinates to do it for them.

Either way, once brought out in the light and exposed to fresh air, the intellectually stale and fetid nature of it all becomes clear to everyone around them

Thing about those Diversity Bullies, they spend so much time in a self-selecting social and intellectual bubble that they do not understand why people object to actions they see as only doing the right thing for the right reasons. They have no ability to see that their definition of what is "right" means just the opposite of what it should in a free republic.

The Cult of Diversity sometimes gets access to big levers of power, sometimes smaller ones. The mindset and process is the same.

-- CDR Salamander reflecting on the Washington state San Francisco middle school that memory-holed a student body election after the 'wrong' kind of students were elected
Look, this isn't rocket science: if you cancel events because people threaten violence it only emboldens people to threaten violence in the future when they hear of events they don't like. If you're legitimately worried about violence, hire some security (given that SXSW doesn't pay most of their acts or, IIRC, their presenters/panelists, I imagine they can afford it). That being said, you don't need to be worried about violence. These men are cowards, Donnie. And if you start standing up to them, they will, like all cowards, go away.

-- Sonny Bunch in Dear Festivals: Quit Canceling Panels Due to Bogus Threats
Even as she held tightly to Islam, something was happening to Ali, thanks to her new English-language and reading skills:  She was exposed to a world of ideas that contradicted what she was learning through the Qu'ran about man's subjugation to the Qu'ran's rules and about women's subjugation to man. Dickens (especially Oliver Twist), Alcott, and even Nancy Drew exposed her to the idea of an individual with free will, one who freely makes choices for good or ill - but that are his choices.  Even Nancy Drew was an inspiration, with her lauded brave and intrepid (albeit still feminine) spirit.

Armed with this growing intellectual arsenal, Ali began to ask the "why" questions that a repressive society cannot tolerate: Why must I be treated this way? Why don't we celebrate individuality? Why do we force people to behave in a certain way when free nations achieve greater things?  Why are women subordinate to men?

-- Bookworm on the greatness of Ayaan Hirsi Ali
OMFG Russian Subs and Spy Ships Are Lurking Near Vital Fiber Optic Cables, Could Sever Them
Or as CDR Salamander notes back during the 1980s this was simply known as 'Tuesday'.
The Dutch Solution to the Refugee Crisis
Convince refugees to go to Denmark instead. Okay it's a satire video from a Dutch comedy show but it does reflect the fact that European countries are totally willing to throw each other under the bus when it comes to taking in refugees but somehow just saying no collectively is not an option.
Related: Denmark to Get Tough on Rapists
Now rapists will have to serve 3.5 years in prison/spa facilities instead of the current two years. And no this is not a joke. But according to a Danish colleague you *will* get five years or more in prison for a real crime such as obscuring your license plate from speed cameras or tax evasion.
So It Turns Out That You Can Get Ebola A Second Time
Plus you can carry the virus in your semen and eyeballs for months and years after you've recovered.
Special Rules For Special People: Secret Service Allowed To Use Cellphone Tracking Without Having to Get a Warrant
Special Rules For Special People: UK MPs Hold Emergency Debate After Court Makes It Legal For GCHQ To Spy On Them
Zimbabwe: No Charges For the Cecil-Hunting Dentist
All of Palmer's hunting permits were in order and according to the government he did not violate any laws. Assuming that any crime was in fact committed at all I'm sticking to my theory that the two hunting guides were trying to pull a switcheroo on where they lion was killed versus where they had a permit so they could collect the trophy fees.
Prager University: Why Happiness is a Moral Obligation
You don't have to feel happy, but it's wrong to inflict your unhappiness on others.
'Back To The Future' Was Briefly The Number One Movie At The Box Office Last Week
20 years after it was released it still pulled in $4.8 million in just one day at theaters.
Related: Biff Tannen: The Real Hero of the 'Back to the Future' Movies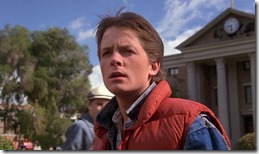 Dead Plane Biter Was an 18 Year Old Brazilian Honor Student, Bound For Great Things According to Parents
He also happened to be carrying eighty cocaine balloons in his gastrointestinal tract, one of which burst in-flight and led to a bit of biting, unruliness, and death.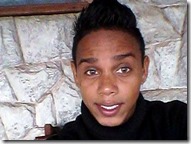 Lenny Dykstra: I Spied On Umpires And Used Their Dirty Secrets Against Them
Death As Merely a New Career Phase: Andy Kaufman and Redd Foxx To Tour As Holograms
The Yahoo group is for closers only.
Teh Tweet!
Tonight's post brought to you by how to enjoy life: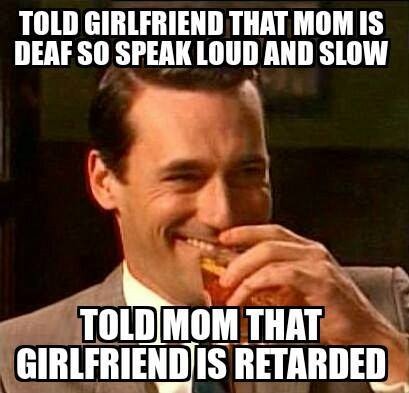 Notice: Posted by limited modified permission of AceCorp GmbH. That is all.
Posted by: Maetenloch at
11:27 PM