Sunday Morning Book Thread 03-01-2015: Politics As Usual [OregonMuse]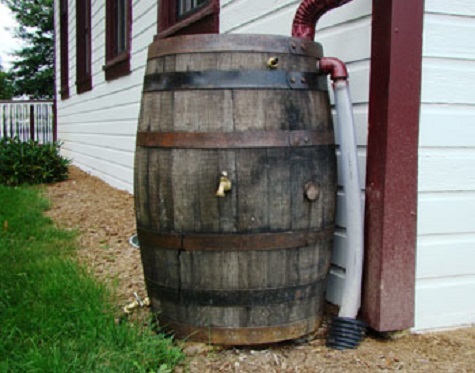 Never, Ever Forget Your Closing Tag
Good morning to all of you morons and moronettes and all the ships at sea. Welcome to AoSHQ's stately, prestigious, and high-class Sunday Morning Book Thread. The only AoSHQ thread that is so hoity-toity, pants are required. Or kilts. Kilts are OK, too. But not tutus. Unless you're a girl.
Book Quote
You haven't really read a book until you've read it at least twice.

11B40's father (from last week's book thread)
This quote reminds me that my brother once told me he likes to reads book backwards. So, if a novel has, say, 25 chapters, he'll flip to the back, read chapter 25, and then,
Memento
-like, he'll march backwards, chapter 24, 23, 22, etc., down to 1. He says he gets more out of a book this way. Maybee so, but I say that if the author wants to hit the reader with A Big Reveal, that would kind of spoils it, wouldn't it?
You Want: A Choice; You'll Get: An Echo
I have this horrible feeling that the 2016 presidential election is going to be a contest between the Clinton dynasty and the Bush dynasty. Veteran conservative author, speaker, and activist Phyllis Schlafly (whose remarkable accomplishments I've lauded in a
book thread of a couple of years ago
, and by the way, I think you all should click on that link if for no other reason than because the accompanying pic is, like, probably the best book thread photo, ever) made her bones back in 1964 with her book promotion of the presidential campaign of Barry Goldwater,
A Choice Not an Echo: The Inside Story of How American Presidents Are Chosen
wherein she argues that the GOP was more or less controlled by big money Eastern Establishment types and it didn't matter whom the people wanted, it was who
they
wanted that ultimately determined who the Republican presidential candidate would be. Mrs. Schlafly has recently released
an updated version
of
A Choice, Not An Echo
where she warns of the same thing happening again, 40 years later:
In her update, Mrs. Schlafly...argues that her party too often picks losers as candidates because of a stranglehold by the political consultant-big business-Wall Street crowd, which she argues makes a bundle from championing moderates over conservatives.

She warns that may be happening again in 2016 in the persona of Jeb Bush.
Yes, I dread having to sit down in 2016 and decide whether I'm going to have to hold my nose (again) and vote for some guy I don't really like but he's better than the other guy or join the 'let-it-burn' movement. And Schlafly makes a good point:
beware of the man your enemies speak well of
:
As evidence, she cites a New York Times article about how "Jeb Bush is so smart, so intellectual and so well-read. We were told that he is a 'top-drawer intellect' and a voracious reader who maintains 25 books on his Kindle — books such as George Gilder's 'Knowledge and Power.'"
George Bush was also a voracious reader, but I don't recall the NY Times ever touting that. So, it looks like that newspaper's preferred Republican candidate is Jeb. That alone means we probably should pick someone else. (By the way, be careful of that Washington Times page I just linked to. it is so full of crap ads that it actually caused Internet Explorer 11 to crash. I recommend not going there unless you're using some sort of ad-blocking browser addon). Schlafly is still going strong at age 90. Just last year she published
Who Killed the American Family?
, a book which
reveals the concerted assault on the American nuclear family by many forces - feminists, judges, lawmakers, psychologists, school districts, college professors, politicians offering incentives and seeking votes, and more - opposed to the traditional American nuclear family, each with its own [reason] for wanting to abolish it. The wreckage of the American family leaves us with the inability to have limited government because government steps in to perform tasks formerly done by the nuclear family.
This is why I think the fi-cons' ambivalence (or, in some cases, outright hostility) toward the so-cons is misplaced. The fi-cons cannot realize their agenda without the so-cons realizing theirs. The one is built upon the foundation of the other. Without strong, traditional families, the fi-cons are left shouting at the wind. Small government, you say? Where is the money going to come from to support all of these alternative (read: unstable) living arrangements (single moms, absent fathers, dysfunctional children, etc.)? And this is exactly why the progressive left wants the family destroyed.
Mein Kampf Is Back
In Germany, after a long hiatus
:
Although the autobiography of the Nazi dictator isn't formally banned in Germany, the book's copyright is owned by the state of Bavaria, which has blocked its republication in the country for decades. That copyright expires at the end of 2015, however, and the book will enter the public domain.
Not everyone thinks this is a good idea:
Levi Salomon of the Jewish Forum for Democracy and Against Anti-Semitism told the Post: "I am absolutely against the publication of 'Mein Kampf,' even with annotations. Can you annotate the Devil? Can you annotate a person like Hitler?"
I can understand why Jewish people might be against the republication, particularly now with anti-Semitic attacks in Europe on the rise. Although
Mein Kampf
has been available everywhere else in the world.
The Family Arcana
I am intrigued by
this author's kickstarter project
:
The Family Arcana is a work of fiction to be published as a deck of playing cards, with each card containing a piece of the story. The cards may be read in any order: play a round of poker and read your hand aloud, pick your favorite cards and string them together, or shuffle the entire deck and see what happens.
A unique way to tell a story, to be sure. So, what kind of stories are going to get told by this deck? Mostly creepy ones, as it turns out:
It is the portrait of a sprawling family bound to their decaying farmhouse by a web of passions and strange obsessions. Sleepwalking Mother, heartbroken Father, bitter old Grandfather, loopy Grandmother, a jittery flock of suspicious aunts, uncles, and cousins: all their stories are told by the children of the house, who are impossibly numerous, darkly vindictive, and ever watchful.

Each shuffle of the deck reveals a new pattern of secrets, confessions, anxieties, indictments, and dreams. The family grows, shrinks, and changes, trapped forever in its haunted house of cards.
Sounds like a good game to play on Halloween, while you wait around for trick-or-treats to come to your door. The author originally asked for $2,800 to fund this project, the total is currently above $23,500, so he's got to be gratified about that. I just kicked in (see what I did there?) $15 myself, and I'll get a deck when it comes out in August.
Alphabet Soup
This article in the HuffPo
about letters in the alphabet we've lost is interesting in a geeky sort of way. The author, Michael Rosen, has is own book out on this subject, and on the letters of the alphabet in general,
Alphabetical: How Every Letter Tells a Story
:
How on Earth did we fix upon our twenty-six letters, what do they really mean, and how did we come to write them down in the first place? Starting with the mysterious Phoenicians and how sounds first came to be written down, [Michael Rosen] races on to show how nonsense poems work, pins down the strange story of OK, traces our five lost letters and tackles the tyranny of spelling, among many many other things...Each chapter takes on a different subject - whether it's codes, umlauts or the writing of dictionaries...This is the book for anyone who's ever wondered why Hawaiian only has a thirteen-letter alphabet or how exactly to write down the sound of a wild raspberry.
Day Jobs
Sometimes, you need to do something, anything, to pay the bills.
Here is a somewhat whimsical chart
of what 6 famous authors did for money while they were writing. I was amused to learn that Franz Kafka's job title from 1908 to 1922 was "Chief Legal Secretary of the Workman's Accident Insurance Institute". He made a decent salary ($40,000 annually, adj.) churning out reports such as "Measures For Preventing Accidents from Wood-Planing Machines". He probably got his snootful of bureaucracy. Which would explain some of his novels.
Books Of Note
I've mentioned
Robert Stacy McCain's blog
before, and his long campaign against the destructive social movement known as feminism. Particularly the public-facing idea that "feminism = equality." It actually means something quite different than that, and he has been sifting through feminist writings for over the year to demonstrate this. McCain's investigatory method consists of the following 3-step process: 1. He reads the books written by radical feminists
2. He attempts to understand their ideas as they were intended to be understood
3. He then tells his readers what they actually said. He's been doing this
since July 2014
, and now he's come out with a book based on the series of "Sex Trouble" blog posts exploring the roots and effects of radical feminism. McCain says The $1.99 Kindle edition of
Sex Trouble: Essays on Radical Feminism and the War Against Human Nature
is actually
a preview of the larger work that I now expect to finish by this fall. My original plan was to have the whole thing wrapped up months ago, but then I got swept up in the whirlpool of this radical madness and realized there was so much to synthesize and explain that there was no way I could do it in a hurry.
Investigative journalism. Whoever heard of such a thing?
Books By Morons
Paul Daffau would like you to know about his new novel,
Finishing Kick
which he describes as "another small-town, Hoosiers-type of story about cross-country." Also, 10% of the profits will be donated back to local cross-country programs. Paul is also the author of
Trail of Second Chances
and
A Walk With Rose
.
___________
So that's all for this week. As always, book thread tips, suggestions, bribes, rumors, threats, and insults may be sent to OregonMuse, Proprietor, AoSHQ Book Thread, at the book thread e-mail address: aoshqbookthread, followed by the 'at' sign, and then 'G' mail, and then dot cee oh emm. What have you all been reading this week? Hopefully something good, because, as you all know, life is too short to be reading lousy books.