Sunday Morning Book Thread 03-10-2013: International Women's Day [OregonMuse]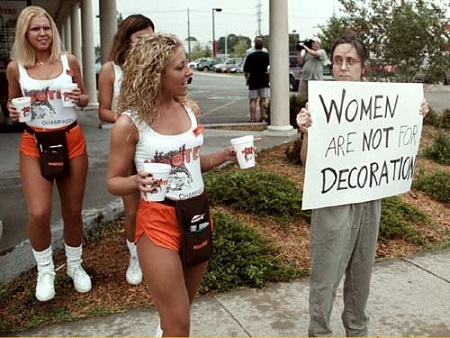 "Well, Bless Your Heart!"
Good morning morons and moronettes and welcome to the amazing Sunday Morning Book Thread.
Sisterhood You Guys
Did any of you morons know that Friday was
International Women's Day
? I'll bet you didn't. It passed with nary a mention on this fine blog, so I figured I needed to pick up the slack. I thought I'd celebrate International Women's Day by highlighting the works of one of the most intelligent, talented, insightful, accomplished women alive today. This is precisely the kind of woman the feminist movement holds up for praise, demanding our respect. I'm speaking, of course, of
Phyllis Schlafly
.
Ann Coulter devoted a 2002 column to this amazingly accomplished woman
, which I am drawing on heavily for this thread. This is for starters:
She was nearly the first woman ever to attend Harvard Law School – though it did not then admit women, Schlafly's Harvard professors found her so brilliant that they offered to make an exception for her. (She declined.) Instead, she married, raised six amazingly accomplished children and later attended law school in her 50s – all while fighting the establishment in her free time
She helped launch Barry Goldwater's presidental run with her 1964 book
A Choice, Not An Echo
, which sold 3 million copies, and Coulter argues that this clarion call against the Northeast 'Rockefeller' Republicans paved the way for Reagan's eventual ascendancy.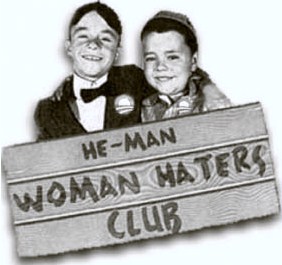 Early Feminists
Then she co-authored
The Gravediggers
which accused the foreign policy establishment of selling out American military superiority to the Soviets. Then
Kissinger on the Couch
, an 800-page criticism of his foreign policy, and in particular, the Strategic Arms Limitation Treaty (SALT), which he engineered. And, almost as an aside, Schlafly pretty much single-handedly prevented the "Equal Rights Amendment" from being passed. In the words of
one hostile reviewer
:
When [the ERA] was approved by the House and Senate and sent to the states for ratification in March 1972, its success seemed assured. Thirty state legislatures ratified the amendment within a year. Presidents Nixon, Ford and Carter all lent their support. Yet in 1982 the E.R.A. died, just a few states short of ratification. By then, it had become linked in the public mind with military conscription for 18-year-old girls, coed bathrooms and homosexual rights. That public relations coup was largely the work of one clever, charming, ambitious, energetic and forever ladylike woman: Phyllis Schlafly.
She must p*ss off feminists to no end. I especially like this tidbit from her early life, from the same hostile reviewer:
Schlafly received a four-year scholarship to a local Roman Catholic college, but left after a year because it wasn't sufficiently challenging. Instead, she decided to pay her own way through Washington University by taking on a full-time job firing rifles and machine guns to test ammunition at the St. Louis Ordnance Plant. She worked night shifts - 4 p.m. to midnight or midnight to 8 a.m. - and then attended morning classes. She graduated early, made Phi Beta Kappa and called the ordeal "the most wonderful two years of my life, a beautiful experience."
You can almost hear her teeth grinding as she wrote this. Schafly is still writing or co-authoring books. Her latest,
No Higher Power: Obama's War on Religious Freedom
came out last July. Schafly was born in 1924, so that makes her 88 years old. Schafly doesn't have her own Amazon page as some authors do, but just search Amazon for the books she's written, co-written, or otherwise has had a hand in, and it's an amazing number, and the topics are mostly public policy issues. I'm just glad she's on our side.
Books For Morons
Author
Amelia Hamilton
heard about our book thread via Gabe Malor and in her e-mail she tells me that her new patriotic children's book,
10 Steps to Freedom: A Growing Patriot's Guide to the American Revolution
will be out this week. This is actually the second book in the series. The first one is
One Nation Under God: A Book for Growing Patriots
. Both books may be purchased
from her website
. I hope Amelia intends to write more of these books.
___________
So that's all for this week. As always, book thread tips, suggestions, rumors, and insults may be sent to OregonMuse, Proprietor, AoSHQ Book Thread, at aoshqbookthread@gmail.com. So what have you all been reading this week? Hopefully something good, because life is too short to read lousy books.