Saturday Politics Thread: Now With More Butane [Y-not]
Terrible week in Ferguson.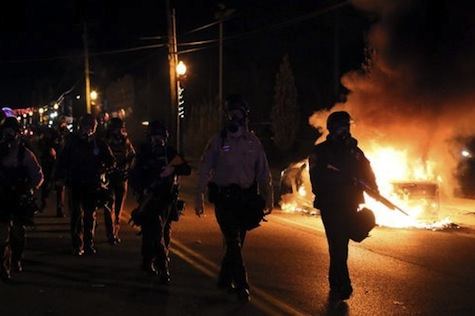 For some reason, in the midst of all the unrest, the junior senator from Kentucky thought that
publishing this
would be
helpful
:
In the search for culpability for the tragedy in Ferguson, I mostly blame politicians. Michael Brown's death and the suffocation of Eric Garner in New York for selling untaxed cigarettes indicate something is wrong with criminal justice in America. The War on Drugs has created a culture of violence and put police in a nearly impossible situation. In Ferguson, the precipitating crime was not drugs, but theft. But the War on Drugs has created a tension in some communities that too often results in tragedy. One need only witness the baby in Georgia, who had a concussive grenade explode in her face during a late-night, no-knock drug raid (in which no drugs were found) to understand the feelings of many minorities -- the feeling that they are being unfairly targeted. Three out of four people in jail for drugs are people of color. In the African American community, folks rightly ask why are our sons disproportionately incarcerated, killed, and maimed? African Americans perceive as true that their kids are more likely to be killed. ProPublica examined 33 years of FBI data on police shootings, accounted for the racial make-up of the country, and determined that: "Young black males in recent years were at a far greater risk of being shot dead by police than their white counterparts - 21 times greater." Can some of the disparity be blamed on a higher rate of crime in the black community? Yes, but there is a gnawing feeling that simply being black in a high-crime area increases your risk for a deadly altercation with police.
Helpful
to solidifying his cult status with a certain segment of youth, that is. Because otherwise I don't see why he felt the need to open his pie-hole, especially given that Mike Brown was under the influence of marijuana when he made that fateful decision to attack a police officer. I am
so
done with him. I will, however, take a serious look at
Mr. Wilson
(hat tip: CDR M's
overnight thread
).
Open thread. (Feel free to thread-jack to more pleasant topics, btw.)