Wednesday Morning Rant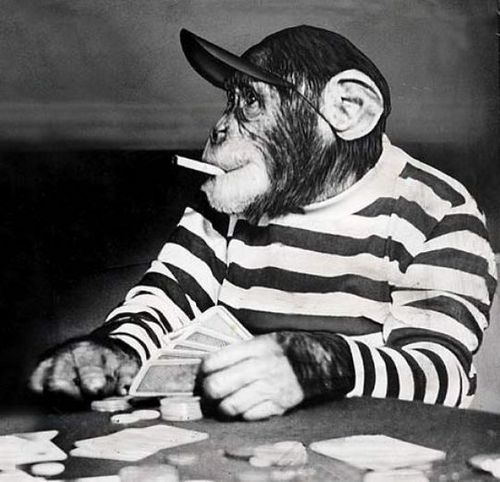 The Inevitable Wrong Answer
With another autumn comes another looming budget conflict. "Both sides" will make a lot of excited noises about fiscal responsibility and social obligation. There will be sound bites. There will be meaningless public negotiations while the real action happens behind closed doors. There will probably be a "lack of agreement" as government shutdown panic rises. Then there will be an 11th hour deal and, at the last second, the "statesmen" in Washington will have "averted disaster." That's the norm and there is little reason to expect otherwise this year. Theatrics aside, the upcoming budget process has one upside: it doesn't much matter. We can't cut enough to deal with the fiscal problems. Last year, "discretionary" items - including defense - totaled
$1.7 trillion
. The deficit was
$1.4 trillion
.
Zeroing discretionary spending would barely balance last year's budget, and that margin will decline this year. The crisis isn't defense spending or national parks or even the various other evil insanities in the various agencies. The actual cost of government - quality and value aside - is fairly manageable.
The problem is on the entitlement side of things, and is not Social Security. That is a problem, but it is
barely underwater
and could be made healthier (though not without acts of political suicide). The crucial, existential issue for the federal government is medical spending. It costs more than Social Security, is deeply underwater and there's no end in sight. The Center for Medicare and Medicaid Services - the main organization responsible for federal medical spending - cost
$1.384 trillion
in Fiscal 2022. The dedicated revenue stream totaled just
$0.357 trillion
. The resulting hole in the general budget was $1.03 trillion, which represents nearly three quarters of the entire deficit last year (though appropriations are carried over from prior years, this changes timing but not the problem). It will be worse this year. There is a combination of a laughably small dedicated revenue stream (the taxes explicitly to pay for it) - which has been true virtually since the program's inception - but more important, the outlandish cost of medical care. Our medical system is tragically expensive, and so are federal costs associated with it. This leaves two reasonable conclusions about what to do if the federal government is to survive: make medical care cheaper through massive industry and government reforms, or go single-payer and grind down costs through rationing. I fear there are too many people at the trough for reform. There are too many powerful interests to make meaningful reform a politically viable option. I think reform is possible and costs could be collapsed, but it is politically unworkable. Medical spending overall is nearly 20% of GDP. There is too much money, too many interests and too much power at stake to make industrial and government reform a palatable option. Which is why, rather than risk fiscal catastrophe, I think that the medical system will instead be nationalized in some form. This will help with revenues (new taxes and expropriations), provide a concentration of power, grant even more government control over a massive economic sector, provide cover, etc. Despite how it will be marketed, costs will come down primarily through reduction in access (rationing), with little from cost savings. It will be the disaster everyone knows it will be: a corrupt, expensive, unworkable mess that is worse than what we have today and merely kicks the can down the road of financial ruin. It's the worst solution to the problem. Which is why I expect that it is inevitable.
Posted by: Joe Mannix at
11:00 AM