Tuesday Overnight Open Thread (9/26/23)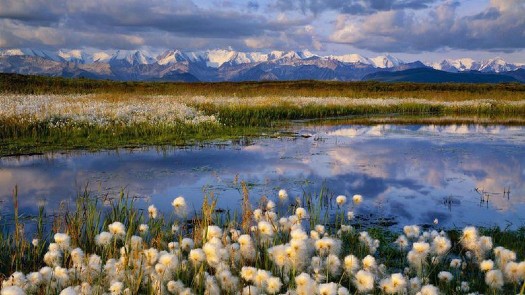 ***
The Quotes of The Day
Quote I "Liberalism is the greatest threat to [Christianity] – current –because it's one of the tools that the devil is using." Deacon Calvin Robinson
Quote II "All we know is that their property was in a box and safe before the FBI broke into the box. Once the FBI broke into the box, we honestly don't know exactly what happened." Joe Gay, an attorney with the nonprofit law firm Institute for Justice
Quote III "This is the time where young people are making some of the hardest and most difficult decisions of their lives, and they really need support," Richard Weissbourd, a child and family psychologist
Quote IV "Jack-in-the-Box needs to do background checks on employees so as not to expose their customers to someone who would attempt to kill them," Attorney Randall Kallinen
Your brethren pond scum bottom feeding weasels fellow attorneys have pushed that employers can't look at criminal backgrounds.
***
Maybe Volodymyr Zelenskyy, President of Ukrain, should go to Germany and whine instead of the USA.
Kiev earlier reportedly refused to accept ten outmoded Leopard 1 tanks over their poor condition
German FM admits weapons sent to Ukraine were faulty Some of the weapons Berlin has given Kiev to aid in its fight against Russia were either in bad condition or outdated, German Foreign Minister Annalena Baerbock has admitted. In an interview with CNN released on Monday, Baerbock admitted to major technical issues with arms being delivered to Ukraine, and conceded that the effort to furnish Kiev with weapons has been hamstrung by delays.
***
Gen Z can't work alongside people with different views because they 'haven't got the skills to disagree' Are you:
A. [ ] Surprised?
B. [ ] Not Surprised?
C. [ ] Don't Care?
D. [ ] All of the above?
Gen Z workers are already getting flak from businesses for lacking the basic skills needed to navigate the working world—and now, the boss of a major British TV channel has added to the mounting criticism. Channel 4's CEO, Alex Mahon, complained that the youngest generation to enter the workforce doesn't have the skills to debate, disagree, or work alongside people with different opinions. ‌"What we are seeing with young people who come into the workplace, Gen Z, particularly post-pandemic and with this concentration of short-form content, is that they haven't got the skills to debate things," Mahon said at the Royal Television Society conference in Cambridge according to multiple outlets, including the Telegraph. ‌"They haven't got the skills to discuss things, they haven't got the skills to disagree."
Only 13 years ago when I was 16 I couldn't wait for a couple of things. I wanted a driver's license, be free of high school and to live on my own.
Moar Buttercup news.
Moving back in with your parents is so common now that it's nearly lost its stigma In the months after the pandemic hit in 2020, nearly 50% of young adults—those aged 18 to 29—lived at home with their parents in the greatest numbers on record since the Great Depression. Some have since moved on, but one-third are still hanging on. Today, about 23 million young adults are shacking up with family—nearly 45% of the age group, per the U.S. Census. Despite the fact that in many cultures, children are expected to live with their parents and save money well into adulthood, doing so in America can carry an outsize stigma. Just ask personal finance guru Dave Ramsey, who said earlier this year that the situation is due to poor money management. But many of those adults who moved back home did so intentionally to shore up their debts and finally buy property or hit other financial goals, according to a Bloomberg News and Harris Poll survey of over 4,100 adults, conducted in August. Ramsey may be wrong; roughly 70% of the young adults who live with their parents that the Harris Poll surveyed said they would not be in a strong financial position if they hadn't opted to live with their parents. The number one reason for moving home was to save money, the poll found, followed by taking care of older family members or dealing with immediate financial constraints. "It's really allowed me to put my money towards quality of life goals," one worker living with her parents in Texas told Fortune's Alicia Adamczyk, who first reported on the trend in May. "My costs are so low. I'm so lucky to have them."
***

Rookie Government Worker: We can't do this. It has to be some kind of constitutional violation.
Old Hack Government Worker: Simmer down Rookie. We can spy on Protestants. But the Muslim terrorists? Nah we can't do that. Christians are fair game, it is always open season on them.
As worshippers gathered at the Calvary Chapel in 2020, they were being watched from above.  Satellites were locking in on cell phones owned by members of the nondenominational Protestant church in San Jose, Calif. Their location eventually worked its way to a private company, which then sold the information to the government of Santa Clara County. This data, along with observations from enforcement officers on the ground, was used to levy heavy fines against the church for violating COVID-19 restrictions regarding public gatherings. "Every Sunday," Calvary's assistant pastor, Carson Atherly, would later testify, the officers "would serve me a notice of violation during or after church service." Calvary is suing the county for its use of location data, a controversial tool increasingly deployed by governments at all levels – notably in relation to the U.S. Capitol riot on Jan. 6, 2021. While enabling law enforcement to more easily identify potential offenders, the practice, called "geofencing," has also emerged as a cutting-edge privacy issue, raising constitutional issues involving warrantless searches and, with Calvary Chapel, religious liberty.
***
10 Reasons Not To Own An EV
From California to New York to Washington, Democrats are using the coercive force of government to herd Americans into electric vehicles. Here are 10 reasons why we should resist both this egregious abuse of power as well as the social pressure that demands we all go electric: The mandates are an egregious abuse of power. Where do government officials, both elected and unelected, derive the authority to tell Americans what vehicles they cannot own and what vehicles they must own? There is none. Yes, there are laws intended to keep dangerous cars and trucks off the streets for safety reasons. But no automobile is a threat just because it burns gasoline or diesel. Dare we say that those who buy an EV are complicit in securing for the state a power it was never intended to have? The mandates are an egregious abuse of power Part ll. The federal government oversteps its constitutional limits when it tells manufacturers that two-thirds of the vehicles they build must be electrified.
Oh there are more than 10. Many more.
***
Our society is lazy and off-putting.
University's town hall for LGBTQ-themed crosswalk draws total of two people A fading "rainbow crosswalk" at the University of Victoria needs some fresh paint, but school officials didn't want to take any action until it consulted with members of the LGBTQ community.
***
We've all had some surprises with a new job. Hopefully none this bad.
There was 100% an offer.' A Woman Moved From Florida To Virginia For A Job And Then Found Out She Hadn't Been Hired
***
The ONT Is Always Looking Out For YouTM
What Happens to Your Body When You Take Naps Every Single Day? As often as we talk about the benefits of sleep, more than a third of Americans are not getting the proper amount of shut-eye. Instead, we push aside our rest to complete more work, hang out with friends, or—let's be real—binge another episode of Succession. But even though most of us are still yawning into our coffee cups, taking a nap might be the cure to combat those midday crashes because of its health benefits. If the thought of adding one more thing to your already busy schedule is making you stress out, you can consider naps as a natural way to recharge for the day. "Taking a nap can enhance your sleep cycle, regulate your sympathetic nervous system, help you think and let go of things that are causing you stress, and be used as a circadian marker to help your body understand where you are in the 24-hour cycle. Like meditation, it can be [used] as a quiet time in the middle of a chaotic day," says sleep specialist W. Chris Winter, M.D., author of The Sleep Solution.
***
While state governments and the FT are after Amazon.
Amazon sued by FTC and 17 states over allegations it inflates online prices and overcharges sellers
These bureaucracies do not do anything to help the brick and mortar stores.
Target is closing three stores each in San Francisco and in Portland, Ore., two stores in Seattle, and one New York City store in Harlem, according to a statement on the company's website. The company said it "cannot continue operating these stores because theft and organized retail crime are threatening the safety of our team and guests, and contributing to unsustainable business performance." Target can only be successful "if the working and shopping environment is safe for all," the company said. Target said that before making the "difficult decision" to shutter the nine stores, it invested heavily in "strategies to prevent and stop theft." The company said it added security staffers, hired third-party guard services, upped its investments in cyber defense, and partnered with a U.S. Department of Homeland Security division focused on combatting retail theft. It has also invested in locking cases for products that are prone to theft, the company said.
***
The ONT Musical Interlude & Cheese Cake (Topping Optional) Emporium
On this day: 26 Sep 2021
English musician Alan Lancaster died age 72 due to complications from multiple sclerosis. He is best known as a founding member and bassist of Status Quo, playing with the band from 1967 to 1985. via thisdayinmusic.com
&&&
Born on this day: 26 Sep 1948
British-born Australian singer, actress and activist Olivia Newton-John. She scored the 1978 UK & US No.1 single with John Travolta, 'You're The One That I Want', and the 1981 US No.1 & UK solo No.7 single 'Physical'. She was a four-time Grammy Award winner whose music career included five No.1 hits. Newton-John, who battled breast cancer three times, was an advocate for breast cancer research. She died on 8 August 2022 from cancer at her home in the Santa Ynez Valley of California, at the age of 73. via thisdayinmusic.com
***
Defund the police? I don't think so or you wouldn't have
Tonight's Feel Good Story of The Day.
Officer Rips Off Vest, Sprints Into Water To Save TWO Swimmers In Rip Current A Florida police officer is receiving accolades for his swift response in rescuing two distressed swimmers caught in a rip current on a Tuesday afternoon.
***
Sometimes you are better off cutting your losses and move forward. Unless you are
Genius Award Winner.
Drug Dealer Calls Cops To Report A Theft
Man, 33, was busted after saying that drug customer robbed him

SEPTEMBER 25--When working in the field of illegal drug sales, it is never a good idea to contact police to complain that a customer robbed you. Cops say that Eric Thomas, 33, "called police in reference to a theft" Friday in Largo, a city in the Tampa Bay, Florida area. Upon being contacted by officers, Thomas "stated he was selling marijuana, and someone stole $10 from him while attempting to sell it." While reporting the theft, Thomas had 11 baggies of pot in his hands, according to an arrest affidavit. In the Free State of Florida, it remains illegal to possess marijuana with the intent to sell it.
***
Weekly commenter stats for week of 9-24-2023

Top 10 commenters:
1 [653 comments] 'Sponge - F*ck Joe Biden' [91.66 posts/day]
2 [462 comments] 'TheJamesMadison, searching for more with John Huston'
3 [439 comments] 'BurtTC'
4 [391 comments] 'andycanuck (krqg6)'
5 [389 comments] 'Bulgaroctonus'
6 [358 comments] 'Joe Mannix (Not a cop!)'
7 [354 comments] 'Aetius451AD Work Laptop'
8 [327 comments] 'Skip '
9 [314 comments] 'BruceWayne'
10 [291 comments] 'jim (in Kalifornia)' Top 10 sockpuppeteers:
1 [128 names] 'Miklos Simon-Legree' [17.97 unique names/day]
2 [107 names] 'Lies, heresy, and blasphemy!'
3 [71 names] 'Ciampino -- accurate is better than precise'
4 [57 names] 'Norseman'
5 [53 names] 'Miklos is still working on three (3) songs'
6 [50 names] 'Intercepted DU Transmissions brought by the Intrepid AoS Liaison'
7 [48 names] '18-1'
8 [46 names] 'Quarter Twenty '
9 [37 names] 'Duncanthrax'
10 [30 names] 'fd'
***
Tonight's ONT has been brought to you by Rest Room Avoidance Signs.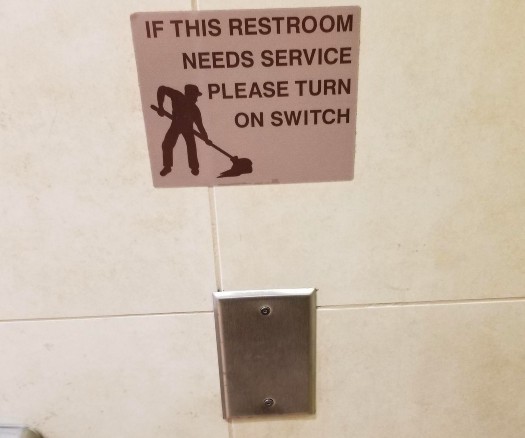 Notice: Posted with permission by the Ace Media Empire & AceCorp, LLC. The management, staff, Dewey, Cheatem & Howe, S.C. and advertisers do not necessarily hold the views expressed here in The ONT but probably should.
Posted by: Misanthropic Humanitarian at
09:59 PM
MuNuvians
MeeNuvians
Polls! Polls! Polls!
Real Clear Politics
Gallup
Frequently Asked Questions
The (Almost) Complete Paul Anka Integrity Kick
Top Top Tens
Greatest Hitjobs
News/Chat