Quick Hits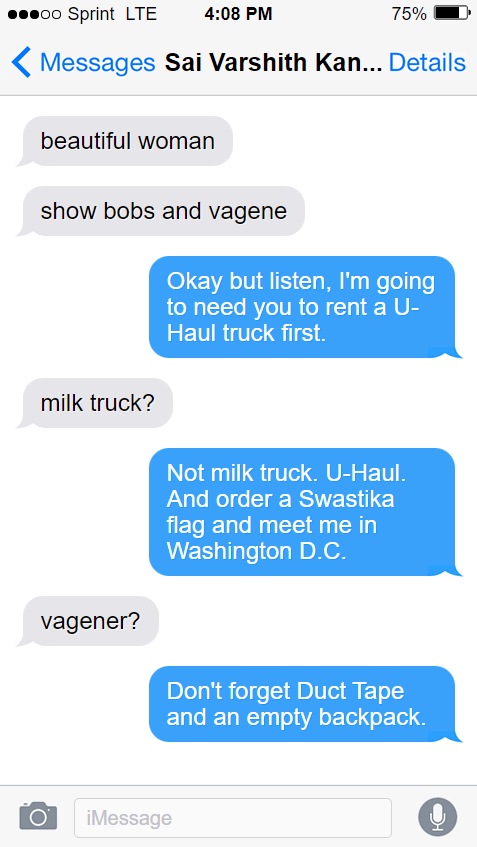 Is this autopsy report new?
Matt Wallace
@MattWallace888 BREAKING NEWS: George Floyd full autopsy released. Says "no life threatening injuries identified" and reveals high levels of multiple additional toxic drugs on top of the Fentanyl that was initially reported.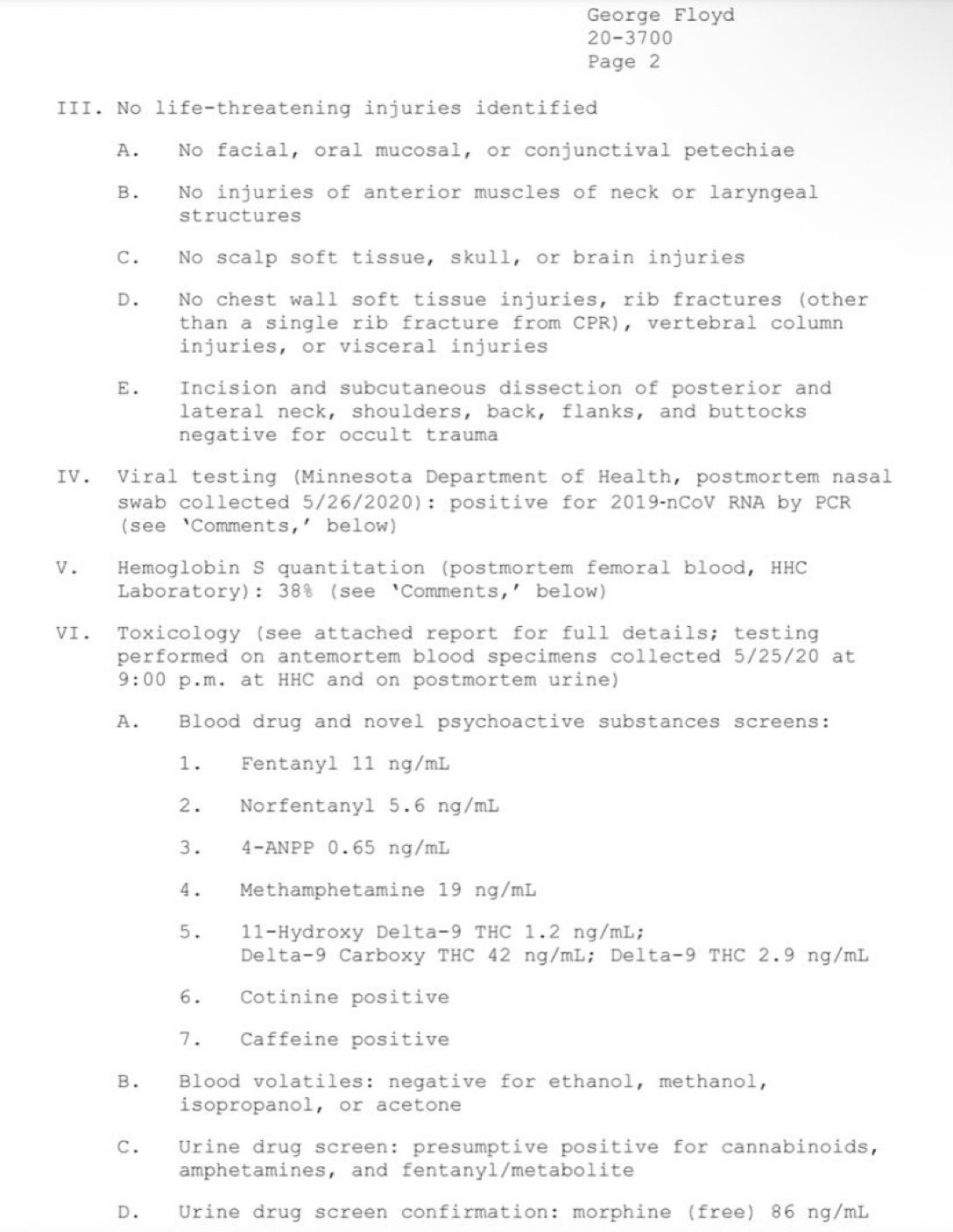 Fentanyl plus morphine plus amphetamines. Plus he was as fat and unhealthy as a gender activist.
Wealth Turtle
@wealth_turtle He's 3 years sober now
I don't want to start this bullshit up again, but I'm tired of the "Paul Ryan supports DeSantis" smear. A lot of people who don't like Trump are supporting DeSantis. David Duke supported Trump. I thought back then we agreed that a politician is not responsible for who decides to support him. Or are we now saying that Trump had a secret agreement with David Duke? If you want to get into this guilt by association shit, then take note of Trump's biggest supporters this cycle:
The Lincoln Project, which doesn't want DeSantis to get the nomination, because 1, he'd be in a better position to beat the Democrat, and 2, he's no good for their business model of grifting off of mentally-ill Democrats with Trump Panic Appeals.
They wrote an open letter to DeSantis:
Congratulations on entering the 2024 Presidential primary process. Running for President is a life-altering event that will challenge your mental and physical abilities to the utmost. But first, let's cut to the chase: you're going to get absolutely destroyed. Your awkwardness, disdain for people, and general disgust with the process, won't help while you're shaking countless hands in distant diners or standing in the middle of a fair posing for pictures with a butter cow. You think you are owed a win, but you've never been attacked like Trump will wreck you. Your height, your recent and sudden weight loss, your terrible political judgment, the bad advice from domineering advisors, will all be fair game to Trump. He's going to go through you like fingers through pudding. You're too weak and afraid of Trump and his MAGA cult members to fight him to win.
Just enough with the cheap, bottom-feeding attacks, like "this person I don't like supports DeSantis." The ultimate RINO neoliberal Lindsey Graham supports Trump. Do we have to continue this seventh-grade "I don't like the people who think Betty's all that" argument or can we put it aside? Target's CEO is telling boycotters, and opponents of Satan, to f*** right off, saying, essentially:
I dare you bigots to boycott this business, which is changing the world for the better by selling "tuckable" bathing suits to children.
Target's top executive dismissed the social media uproar over the retailer's new line of LGBTQ-friendly kids clothing, saying that marketing the products are good for business and "the right thing for society." Outraged shoppers posted videos and images on social media showing bathing suits that offer "extra crotch coverage" as well as rainbow-colored onesies for infants and children. Other offerings that raised conservative hackles include T-shirts that say "Pride Adult Drag Queen 'Katya,'" "Trans people will always exist!" and "Girls Gays Theys." On Fortune's "Leadership Next" podcast last week, Target CEO Brian Cornell was asked about the backlash to "woke" capitalism, which has also engulfed iconic beer brand Bud Light as well as entertainment giant Disney. "I think those are just good business decisions, and it's the right thing for society, and it's the great thing for our brand," Cornell said.
. We will see. We will see. Meanwhile, Gavin Newsom sounds like True Conservative Neocon here, attacking Target over reports that they're hiding their Tuckable Swimsuits for Children:
Gavin Newsom
@GavinNewsom CEO of Target Brian Cornell selling out the LGBTQ+ community to extremists is a real profile in courage. This isn't just a couple stores in the South. There is a systematic attack on the gay community happening across the country. Wake up America. This doesn't stop here. You're black? You're Asian? You're Jewish? You're a woman? You're next.
Taking Care of Business:

A man from Kentucky has been accused of shooting his roommate following a dispute over the last Hot Pocket. Clifton Williams,64 , was apprehended in Louisville early Sunday and charged with one count of second-degree assault. During his arraignment on Monday, Williams pleaded not guilty. According to WAVE-TV, Williams became agitated after discovering that his unidentified roommate had consumed the final Hot Pocket. In response, Williams allegedly threw tiles at his roommate. The victim informed the police that he attempted to defend himself but was in the process of leaving when Williams reentered their residence, retrieved a firearm, and shot him in the backside, according to the news outlet.
Justified shooting. It's no sin to defend property, especially if that property is a delicious Hot Pocket. Comer is threatening to file Contempt of Congress charges against Wray if he continues refusing to produce the subpoenaed document detailing the allegations of a Biden bribery scheme.

@RepJamesComer threatens to initiate contempt of Congress proceedings if FBI Director Christopher Wray continues to defy his subpoena. The FBI has failed to produce the unclassified record that alleges a criminal bribery scheme involving then-Vice President Joe Biden and a foreign national. This record is two weeks past due. FBI staff indicated the search terms contained in the subpoena were broad because there were many responsive documents containing the term "Biden" in its confidential human source database for June 2020. Chairman Comer is narrowing the breadth of the subpoena by providing two additional terms that may be referenced in the record: "June 30, 2020" and "five million." If Director Wray fails to produce the record by May 30, 2023, the Oversight Committee will initiate contempt of Congress proceedings. The accountability we promised the American people is coming.
These are the same charges Merrick Garland's DoJ prosecuted Steve Bannon on -- and got a conviction. Can't wait for the excuses for why this is "different," and the continuing disinterest from the #ResistanceMedia in why Merrick Garland won't appoint a special prosecutor to handle matters related to Biden.
Via John Sexton:
Luckily, the child wasn't hurt. According to the AP, all four people seen in the video are now in custody but it's not clear if the two adults are the parents.
And they'll all be allowed to stay in the country until their sham asylum claim are resolved -- in ten years. And then they'll blow off that hearing anyway.