Sunday Overnight Open Thread (3/26/23)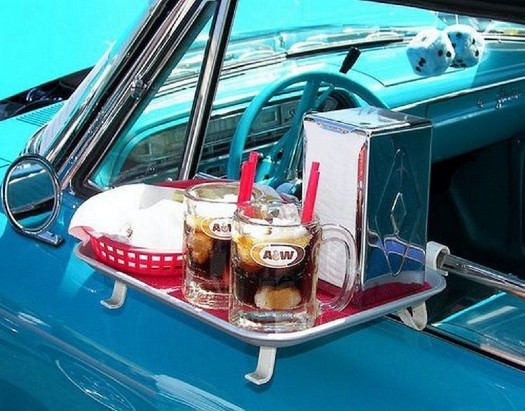 ***
The Quotes of The Day
Quote I "Anti-social behaviour can ruin lives," UK Levelling up secretary Michael Gove
Quote II "All organizations that are not explicitly right-wing will over time become left-wing. John O'Sullivan
Quote III "I haven't seen any evidence that the seal of confession has impeded the prosecution of domestic abuse or child abuse, [and] as a mother of ten children, I am very serious when it comes to the safety of my children, so I do not want to downplay abuse …our church has had a terrible history of abuse," Andrea Picciotti-Bayer
Quote IV "The fact that we live in a city where they would rather fight someone that is doing something positive is what I find so disheartening," Geoff Claus
***
The Comments of The Week



***
Transgender Mentally ill woman man posts sobbing selfie in JFK bathroom after claiming female TSA agent punched her his testicles and left her him in extreme pain
A transgender woman has called for the dismantling of airport TSA screenings after she claimed an agent punched her in the testicles and 'yelled at me for having a penis'. The flyer posted a since-deleted selfie showing her sobbing in a bathroom stall following the episode, complaining that her 'balls still hurt so bad'.
'I don't want the TSA agent that hurt me fired,' she said in a separate post. 'I want her educated and the entirety of TSA abolished altogether.'
***
Carbon Unicorns are no more real than any other unicorn.

Faulty Credits Tarnish Billion-Dollar Carbon Offset Seller Renat Heuberger gathered his co-founders on a glacier in the Swiss Alps for a celebration. The half-dozen men behind South Pole, the world's leading seller of carbon offsets, raised their beers around a crackling fire: Business was booming and the Zurich firm's valuation was hurtling toward $1 billion, making it one of the first "carbon unicorns." But the claims underpinning South Pole's success have been losing ground like the ice underfoot that day two summers ago. The company's biggest moneymaker is a mega-project in Zimbabwe called Kariba, which South Pole claimed has prevented the annihilation of a forest nearly the size of Puerto Rico. That's South Pole's business model: help finance projects that can credibly counteract rising levels of greenhouse gas, such as by stopping deforestation, and then sell the resulting credit to corporate clients who want to compensate for their own planet-warming pollution.
Indulgences, they are back to the dismay of Martin Luther.
***
For a despicable country that hates people of color, there sure are a large number of them dying to come here.
Two dead, 17 nearly suffocated in railroad car smuggling event in Uvalde
Victims hid inside a railroad car to be smuggled into U.S.
***
The following is a long read, but interesting with several topics about parenting and adult childeren.
'Dad said: We're going to follow Captain Cook': how an endless round-the-world voyage stole my childhood In 1976, Suzanne Heywood's father decided to take the family on a three-year sailing 'adventure' – and then just kept going. It was a journey into fear, isolation and danger … When we lived in England my days had a familiar rhythm. Each morning, my mother flung open the curtains in my room, and I tugged my school jumper over my head and pulled on my skirt before tumbling downstairs to eat cereal with my younger brother Jon. After school, we'd play on the swing in our garden, or crouch at the far end of the stream to watch dragonflies hovering above the gold-green surface. I was used to this rhythm; I liked it and thought it would never change. Until one morning over breakfast, my father announced that we were going to sail around the world. I paused, a spoonful of cornflakes halfway to my mouth. "We're going to follow Captain Cook," Dad said. "After all, we share the captain's surname, so who better to do it?" He picked up his cigarette and leaned back in his seat. "Are you joking?" I asked. Next to me, Jon watched Dad, his lips parted. "Not at all," said my father, puffing out a cloud of smoke. "I'm deadly serious." "But why?" "Well, someone needs to mark the 200th anniversary of Cook's third voyage, don't they?" he said, raising his eyebrows at my mother. "Of course they do, Gordon," said Mum, returning his smile. "I've told you kids about the captain," said Dad, stubbing out his cigarette in the ashtray. "He was an incredible man. The people who were going to recreate his first and second voyages didn't get their act together in time, so this is the last opportunity." "How long will we be gone?" I asked.
***
You trade time for money.
If you don't like the arrangement, don't let the door hit you on the ass on your way out. More bullshit fallout from the Pandemic lockdowns of 2020.
Disgruntled Amazon corporate employees are reportedly devastated after a top human resources executive shot down an internal petition that asked the tech giant's leaders to nix its return-to-office plan. Approximately 30,000 workers had signed a petition begging CEO Andy Jassy to cancel his directive that most employees work on site at least three days per week. The return-to-office plan is slated to take effect on May 1. Beth Galetti, Amazon's HR chief, shot down the petition in a message to organizers obtained by Insider and signaled that the return-to-office plan will move forward as scheduled. "Given the large size of our workforce and our wide range of businesses and customers, we recognize this transition may take time, but we are confident it will result in long-term benefits to increasing our ability to deliver for our customers, bolstering our culture, and growing and developing employees," Galetti said in the memo.
***
Third world countries are falling further behind due to cooperation with the UN Clean Energy Demand Initiative. Sad. But completely predictable.
Last summer, we looked at the collapse of the power grid in South Africa. The country which previously had the most economically stable and prosperous government in sub-Saharan Africa suffered waves of unemployment and looting as its economy buckled under the strain. They've managed to put together some foreign aid to apply patchwork fixes since then, but there are still rolling blackouts taking place on a regular basis. This winter, however, the power grid problems are spreading in one of the more underreported stories of the year. Zimbabwe and Nigeria are now also experiencing near-total collapses of their power grids. People who still have jobs are having to work at night because that's the only time there is stable electricity. Scheduled blackouts frequently last up to ten or even twelve hours per day, and both nations' economies are tanking as a result. (Associated Press)
Why does John Kerry hate black people?
***
The ONT Musical Interlude & Chicken Noodle Soup Emporium
Born on this day: 26 Mar 1948
Steven Tyler, multi-instrumentalist, best known as the frontman and lead singer of Aerosmith, known as the 'Demon of Screamin'. Aerosmith scored the 1989 UK No.13 single 'Love In An Elevator', their 1989 album Pump spent 53 weeks on the US charts, and the 1993 US No.1 & UK No.2 album Get A Grip, as well as the 1998 US No.1 & UK No.4 single 'I Don't Want To Miss A Thing'. In 2011, Tyler made his debut appearance as a judge on American Idol. via thisdayinmusic.com
&&&
Born on this day: 26 Mar 1944
Diana Ross, American singer, The Supremes (1964 UK & US No.1 single 'Baby Love' plus over 20 other US & UK Top 40 hits). Solo (1980 US No.1 single 'Upside Down, 1986 UK No.1 single 'Chain Reaction'). During the 1960s The Supremes became Motown's most successful act, and is to this day the United States' most successful vocal group. As part of the Supremes, her success made it possible for future African-American R&B and soul acts to find mainstream success. via thisdayinmusic.com
***
With friends like this, oh never mind.
Genius Award Winner.
Police: Woman arrested after intentionally running over friend twice in Broward, fleeing
Victim and suspect are childhood friends, witnesses say
***
No word if AOP knows tonight's
Feel Good Story of The Day.
March 24 (UPI) -- An 80-year-old Alberta woman who has been regularly donating blood for nearly six decades earned the Guinness World Record for the most whole blood donated (female). Guinness World Records said Josephine Michaluk, 80, began donating blood at age 22 in 1965, and in the years since she has donated a total 203 units of blood. A unit of blood is roughly equivalent to a pint.
***
Need a smile?
***
Tonight's ONT has been brought to you by a BOLO For Tim.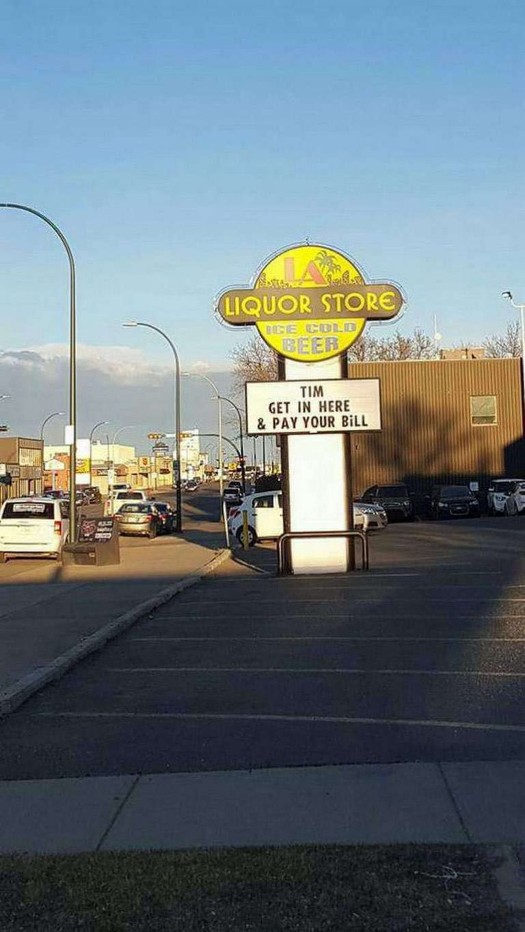 Notice: Posted with permission by the Ace Media Empire & AceCorp, LLC. The views and opinions expressed here on The ONT do not necessarily reflect those of management, staff and advertisers. But should.
Posted by: Misanthropic Humanitarian at
09:55 PM
MuNuvians
MeeNuvians
Polls! Polls! Polls!
Frequently Asked Questions
The (Almost) Complete Paul Anka Integrity Kick
Top Top Tens
Greatest Hitjobs
News/Chat