Wednesday Overnight Open Thread (2/1/23) Holiday Inn Express Edition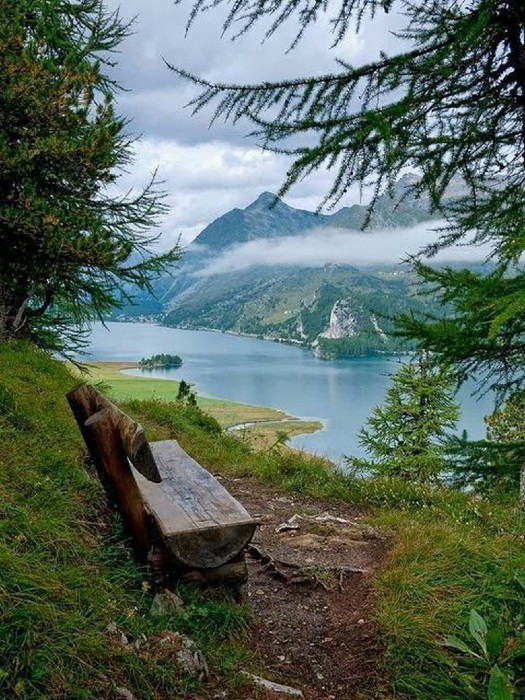 ***
The Quotes of The Day
Quote I "I believe that conservatives must make it clear that Putin must stop and Putin will pay … There can be no room in the conservative movement for apologists to Putin. There is only room in this movement for champions of freedom.
Former Vice President Mike Pence
Quote II "We you know, aim to make composting as easy and as accessible as possible, and it couldn't be easier than just showing up to the kiosk," Garbage to Garden Business Manager Caroline Fetigan
Quote III "At this point in time, all COVID mRNA vaccination programs should stop immediately," Retsef Levi, a professor at the Massachusetts Institute of Technology.
***
You can't mess with dogs.
***
Some folks just shouldn't be parents.
TEL AVIV -- A couple abandoned their baby at an airport check-in desk in Tel Aviv, Israel after arriving without a ticket for the child. The pair, who have not been identified, were checking in for a Ryanair flight from Ben Gurion International Airport to Brussels, Belgium on Tuesday with the infant. It emerged that the baby did not have a ticket, and the couple headed off to board the flight -- leaving their child behind on the airline check-in counter. The matter was referred to police, a spokeswoman for Ryanair told CNN in an email. She said: "These passengers traveling from Tel Aviv to Brussels (31 Jan) presented at check-in without a booking for their infant. They then proceeded to security leaving the infant behind at check-in.
***
Looking for a sales job?
Best Buy probably shouldn't be on your list of potential employers.
BUY BUY Just weeks until major retailer shutters more stores – see full list of states and locations affected BEST Buy has announced it will soon be closing two new locations after the retailer has shuttered several other stores. One soon-to-be closed store is in Farragut, Tennessee, and the other is in Hixson, 96 miles away.
***
No panic, no worry, no trouble. Cops aren't fazed.
Petrol station staff were given the shock of their lives when they discovered a human penis on site. The bizarre discovery was made at a petrol station in Alabama, US, yesterday (January 30) a little after 6am, local time. After the discovery, police officers showed up and collected the severed appendage as evidence.
According to initial reports, police do not believe the finding is proof of any foul play, but it is not clear whose member was found. One employee simply told local reporters: "It was a whole d*ck."
***
I don't have the victory plan for the war on drugs. It's one thing to allow drug use to take place. It's another thing to completely enabled the addict.
Canadian Province British Columbia decriminalizes narcotics.
VANCOUVER—On Tuesday, British Columbia will begin a three-year decriminalization experiment, allowing drug users 18 and over to carry a up to 2.5 grams of opioids, such as heroin and fentanyl, as well as cocaine, methamphetamine and MDMA. It's an experiment that's likely to influence drug policy across Canada. The approach is a "monumental shift" in drug policy, says Carolyn Bennett, the federal minister of mental health and addictions, adding that it's meant to foster "trusting and supportive relationships" rather than criminalization. "Through this exemption we will be able to reduce the stigma, the fear and shame that keep people who use drugs silent about their use," she told a Vancouver news conference Monday. "And help more people access life-saving supports and treatment."
***
I love food and enjoy eating. However eating dinner by myself is not a pleasure.
But this author relishes the opportunity to dine alone.
Yet the joys of eating alone have been documented since ancient times, and I'm happy that it's never occurred to me to think of solo dining as anything other than an ordinary act. The history of solo dining, particularly for women, hasn't always been welcoming, and even now there are some best practices I've developed to help me do it well. But for me, eating alone in a restaurant is almost meditative, even if I'm just wolfing down a plate of pasta between meetings. Dining out by myself is a form of self-care, a way to derive immense satisfaction from the experience — the ambience, the flavors and textures, the chatter around me. Without a dining companion to entertain, I can sit with my thoughts, watch the world around me, eavesdrop on fellow diners, maybe have a conversation with the bartender if I'm seated at the bar. I start to remember that I'm not alone at all; I'm part of a community of people, and most people, believe it or not, are friendly and interesting. Eating alone, in a paradoxical way, can get me out of my own head.
The latest news on the Netflix password sharing rules.
We knew this day was coming: Netflix wants you to stop sharing your account with friends and family, and would prefer that those users pay for their own account or not stream at all. You've probably heard about the company's plans to crack down on this sharing, and even talk that it'll charge per extra user. We now know how the company plans to roll out these changes in the US, and it's a little different than expected. It doesn't look like we have an exact timeline yet for when these policies will officially roll out, but Netflix has updated its "Sharing your Netflix account" Help Center page to detail how the policy will work.
***
No, you really aren't paranoid.
They really are after you.
EXCLUSIVE: The Federal Government Is Tracking Unvaccinated People Who Go To The Doctor And To The Hospital Due to CDC-Designed Surveillance Program
'There is interest in being able to track people who are not immunized or only partially immunized'
***
All dressed up and no place to go.
Bell's 360 Invictus prototype has been disassembled, trucked from Amarillo to Fort Worth, Texas, and is being put back together in preparation for ground runs and a first flight this year, if all goes to plan. The company's pitch for the U.S. Army's Future Attack Recon Aircraft, or FARA, is 95 percent complete and awaiting the GE T901 Improved Turbine Engine so it can begin ground runs ahead of a planned takeoff sometime in 2023. The engine is being developed by another Army office within the Future Vertical Lift effort.
***
For the outdoors people among us, perhaps a better mosquito repellent.
One of the most studied insect repellents in history, DEET has long been the first line of defense against mosquitoes for campers and field scientists alike. Now however, a combination of plant compounds has proved more effective for longer, and less irritative than commerical alternatives like DEET or picaridan. On its own, neither DEET, nor the second-most used mosquito repellent picaridan, provides all the desired effects: namely a high degree of protection at a low dose, a negligable degree of toxicity or immuno-sensitivity, a negligable or faint odor, and the ability to provide continous protection even when wet.
***
The government giveth and the government taketh away. Blessed be the name of government.
Chick-fil-A's snaking drive-thru lines, which frequently spill into city streets, are notorious throughout the US. In one North Carolina city, the problem is so vexing – and potentially dangerous to pedestrians – local officials ordered the chain to demo the restaurant and start over. The city's solution to the restaurant's traffic-clogging line was to add more drive-thru lanes and eliminate the dining room.
***
The ONT Musical Interlude & Room Service Emporium
Born on this day: 1 Feb 1938
Jimmy Carl Black, drummer who worked with Frank Zappa on his 1970 UK No.9 album Hot Rats. Black died on 1st Nov 2008. via thisdayinmusic.com
&&&
Born on this day: 1 Feb 1950
Mike Campbell, guitarist with Tom Petty and the Heartbreakers who had the 1977 single 'American Girl', the 1989 UK No.28 single 'I Won't Back Down', and the 1991 UK No.3 album 'Into The Great Wide Open'. Campbell has also worked with Bob Dylan, Johnny Cash, Fleetwood Mac, Roger McGuinn, Tracy Chapman, Warren Zevon, George Harrison and Stevie Nicks. via thisdayinmusic.com
&&&
Ozzy Osbourne says goodbye concert tours.
***
A couple of Genius Awards this evening. Crocodile reproduction fight.
Genius Award Winner.
Crocodile egg collector left in 'critical' condition after attack by croc while on job
A man, who works as a crocodile egg collector, was attacked while working in one of the most remote areas of Australia before being whisked away by helicopter to hospital
&&&
Penis envy.
Genius Award Winner.
A video posted on the Circus of Books WeHo's official Instagram account shows a person trying to walk off with a giant black 30″ dildo from the adult bookstore located at 8861 Santa Monica Blvd in the LGBT Rainbow District. "DILDO SHOPLIFTER CAUGHT ON CAMERA!" Reads the post on Sunday, January 29, 2022. "Drunken hot mess klepto tries to steal our biggest dildo. But it was way too thick and heavy for the getaway…" The thirty-second clip shows a person unable to walk straight when they stumbled upon the giant black sex toy. They casually wrapped their arms around it like they were lifting a baby and then stumble outside of the store lugging the giant silicone log.
***
The Golden Rule in action.
Tonight's Feel Good Story of The Day.
'They Changed My Life': Engineering Students Create Robotic Hand For New Classmate Engineering students at Hendersonville High School in Tennessee built their new classmate a life-changing robotic hand.
***
Tonight's ONT has been brought to you by Regrets.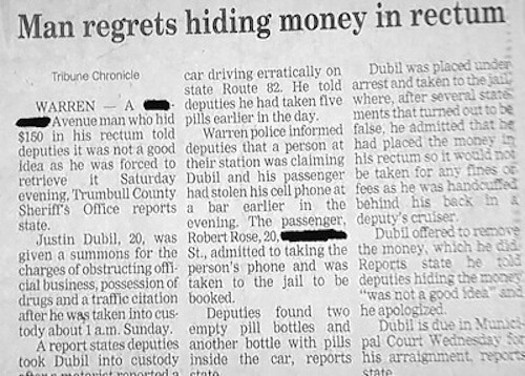 Notice: Posted with permission by the Ace Media Empire and AceCorp, LLC. The ONT is produced in facility which uses a metric shitton of allergens.
Posted by: Misanthropic Humanitarian at
09:55 PM
MuNuvians
MeeNuvians
Polls! Polls! Polls!
Frequently Asked Questions
The (Almost) Complete Paul Anka Integrity Kick
Top Top Tens
Greatest Hitjobs
News/Chat