Sunday Overnight Open Thread (1/29/23)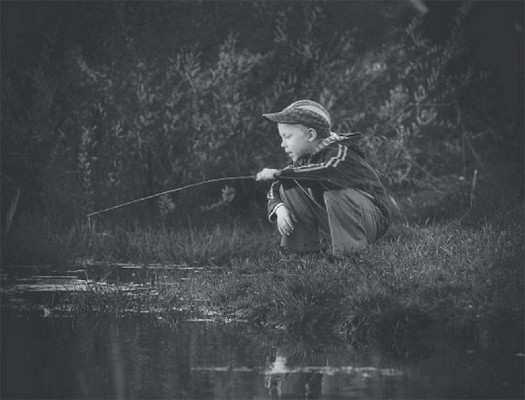 ***
The Quotes of The Day
Quote I "If Nike were to really close the store without prior notice, it would definitely be a betrayal to the community," John Washington, the executive director of the Soul District Business Association
Quote II "The wheels of justice for Stephen Lara can finally move forward after being on hold for more than a year," Institute for Justice Attorney Ben Field.(H/T Orangeent)
Quote III "I can see where some may argue that the tank is still a centerpiece of modern ground warfare and suggest that we don't have enough of the most modern variants. Certainly the defense contractors will make this case, as it will greatly expand their bottom line." Lt. Col. Daniel Davis, a fellow at Defense Priorities
***
The Comments of The Week



***
RIP actress Annie Wersching.
Annie Wersching, best known for portraying FBI agent Renee Walker in the action drama series "24," has died. She was 45. The actress died Sunday morning in Los Angeles following a battle with cancer, her publicist confirmed to Page Six.
***
Cow on Ice, well that was polite.

'Cow on ice': Finland's CRASHING debut of world's first transgender national figure skater all the buzz Societal reverence for transgenderism and its practitioners isn't confined to the United States and modern America's top cultural export has spread like wildfire throughout the western world, notably to Finland where the northern European country proudly featured a 59-year-old man dressed as a woman at the opening ceremony of the European Figure Skating Championships in Espoo this week, drawing much attention on social media.
***
Jeez what a surprise. The Canadian government supports and promotes racism.
Canada's top taxpayer-funded theater sparks fury by holding 'blacks only' performance of play that BANS white and Asian people from attending
A Canadian theater is planning to mark Black History Month with an exclusive performance for 'Black theatregoers' only
First-ever 'Black Out' night, featuring an all-black performance of the play 'Is God Is' at the Babs Asper Theatre in Ottawa will occur on February 17
897-seat venue will be open exclusively to an 'all-Black identifying audience' with people of other races told to attend the play on any night during its run
***
If I identify as a Black Californian can I have some of that sweet taxpayer cash?
California's reparations task force met again on Friday in San Diego with public comment from speakers who urged bold action and for the state to go forward with payments to African Americans as repayment for slavery. After comments by Dr. Shirley Weber, California Secretary of State, one speaker blasted the suggested amount of $223,000 per resident as insufficient. Reverend Tony Pierce came to the microphone and slammed the idea of limiting the cash payouts to California residents: "There should be no residency requirements for California! We have to encourage our people to come back to California! What better way to encourage our people to come back to California if we have no requirements?" "How will reparations be paid?" he added. "Immediately!"
***
The problem with telescopic urinals?
They are deadly.

UK Man Dies In Freak 'Telescopic Urinal' Accident A UK man was crushed to death by a hydraulic 'telescopic' Urinal designed to pop out of the ground for use. The man, who has not been named, was performing maintenance on the pop-up urinal at Cambridge Circus outside the Palace Theatre, when the hydraulic unit trapped him below street level. As the Daily Mail reported on Friday, ambulance crews were dispatched at 1:05 p.m. The man was freed earlier in the day but was pronounced dead soon after. "We're sorry to have to update that, despite the efforts of emergency services, the man who was critically injured in Cambridge Circus was pronounced dead at the scene," a Metropolitan Police spokesman said. "His next of kin have been informed. Cordons remain in place at the location."
***
How dare you raise the retirement age!!!
Amid national strikes in the energy sector, some workers in France have found a novel way to protest. On Thursday, "Robin Hood" operations – unauthorised by the government – provided free gas and electricity to schools, universities, and low-income households throughout the country.
Among the facilities provided free energy were public sports facilities, daycare centers, public libraries, some small businesses and homes that had been cut off from power. The "Robin des Bois" operations – named after the English folk hero, Robin Hood – were part of a wider effort to force the government to drop plans to increase the retirement age in France. Providing free energy was intended to "intensify the balance of power" in favour of striking workers, said Philippe Martinez, secretary-general of the GGT, one of the largest confederations of trade unions in France. "[It's about] returning energy to those who don't have it at all because they can't afford to, and making it free for hospitals and schools."
***
Those that do, do. Those that can't teach.
Those who can't do or teach end up at Willamette University.
White people need to 'work' on their 'whiteness': sociologist 'How can white people engage in efforts to dismantle racism in ways that do not reproduce or place unfair burdens upon people of color to be our teachers?' professor asks
***
***SNORT***
LACK OF SPARK My drive to work took three times longer than usual because of my electric car… I had to get changed in a Tesco toilet A MUM'S drive to work took three times longer than usual because she couldn't find anywhere to charge her electric car. Sophie Preston-Hall spent 12 hours travelling from Essex to Blackpool as there were almost no available plug-in points on the way.
***
Over the years I've done my fair share of deer hunting.
I don't think this writer has. Wide Open Spaces needed a quick filler article.
9 ODD THINGS THAT SCARE THE BEJEEZUS OUT OF US WHILE DEER HUNTING We've all had a run in with something while trying to do some deer hunting that startled us, spooked us, or downright scared the bejeezus out of us when all we wanted to do was to fill the freezer with some fresh venison. But the fact remains that not everyone hunts in mountain lion or grizzly bear country, and not everything that gives us a chill down the spine is something that is necessarily dangerous. On the contrary, some of these things are downright comical, as you will see. It all begins with the way we prepare for our deer hunt and leads to some of the things that we encounter on our way to and from the woods. As well as we arrange and devise our deer hunting schedule, we still seem to find ourselves at the mercy of things that we just cannot seem to control.
My spookiest moment? It was about 0, 6:15AM dark and a bobcat screeched at me within yards. That was spooky my friend.
***
Repercussions, I like them.
Florida Homeowner Shoots Burglars, Police Chief Warns Criminals: 'Most People Are Armed'
***
The ONT Musical Interlude & Junk Drawer Emporium
In the event that you are a Journey fan, they are celebrating 50 years of music.
&&&
On this day: January 29, 2021 - Hilton Valentine
Hilton Valentine, original guitarist and founding member of The Animals, died at the age of 77. In 1963 he was recruited to join The Animals alongside Chas Chandler, Alan Price and John Steel. He went on to play on classics like 'Baby Let Me Take You Home', 'Don't Let Me Be Misunderstood', 'We Gotta Get Out of This Place', 'It's My Life' and 'Don't Bring Me Down', and on the band's landmark, trans-Atlantic number one cover of the traditional folk song 'The House of the Rising Sun'. via thisdayinmusic.com
&&&
RIP Tom Verlaine of Television fame.
&&&
Born this day: January 29, 1952 - Tommy Ramone
Thomas Erdelyi, (Tommy Ramone), Hungarian drummer with the Ramones who had the 1977 UK No.22 single 'Sheena Is A Punk Rocker'. Erdelyi also worked as a record producer and was an assistant engineer for the production of the Jimi Hendrix album Band of Gypsys. He died on July 11, 2014 following unsuccessful treatment for bile duct cancer. via thisdayinmusic.com
***
Obviously not a "Light" beer.
Genius Award Winner.
A houseboat weighed down by beer bottles and Carling cans has sunk in Salford, Greater Manchester. Firefighters used an underwater camera to inspect the inside of the boat and discovered the array of alcoholic beverages. They also determined that no-one had been inside at the time of the sinking.
***
Quiet heroes.
Tonight's Feel Good Story of The Day.
Jordan Blake and David Qualls were hard at work Wednesday morning, fixing a garbage disposal in apartment 102 at Timber Knoll Apartments in Moline, when they heard a loud ringing. The Rent QC workers had no way of knowing when they walked out of the first-floor apartment how important their next steps would be. Fire was ripping through the two-story, 16-unit apartment building. Fifteen of the units were rented to tenants and the ringing Blake and Qualls heard was smoke detectors, signaling them to rapidly spreading flames. The fire was primarily on the second floor when they walked into a first-floor hallway.
***
Weekly commenter stats for week of 1-29-2023

Top 10 commenters:
1 [589 comments] 'Sponge - F*ck Joe Biden' [82.68 posts/day]
2 [584 comments] 'TheJamesMadison, being extravagant with Erich von Stroheim'
3 [468 comments] 'SMH'
4 [385 comments] 'Christopher R Taylor'
5 [370 comments] 'CHATgp'
6 [359 comments] 'Skip '
7 [357 comments] 'Joe Mannix (Not a cop!)'
8 [340 comments] 'Aetius451AD Work Laptop'
9 [327 comments] 'andycanuck (Vwz3I)'
10 [314 comments] 'Red Turban Someguy - The Republic is already dead!' Top 10 sockpuppeteers:
1 [153 names] 'Ciampinom - I don't do floors either' [21.48 unique names/day]
2 [108 names] 'Count de Monet'
3 [97 names] 'But they keeeeep us saaaaaaafe!'
4 [82 names] 'The Boy Can Pick 'Em'
5 [69 names] 'BEN ROETHLISBERGER '
6 [55 names] 'Duncanthrax'
7 [52 names] 'Quarter Twenty '
8 [42 names] 'I am the Shadout Mapes, the Housekeeper'
9 [40 names] 'Miklos would like to visit. awaits book'
10 [36 names] 'Miklos will have thought that it will have been Friday on Saturday'
***
Tonight's ONT has been brought to you by Utilities.
Notice: Posted with permission by the Ace Media Empire and AceCorp, LLC. ONT Tips, loose change, drink tokens and burner phones to petmorons at gmail dot com. Everything else to your nearest non-profit enterprise.
Posted by: Misanthropic Humanitarian at
09:58 PM