Wednesday Morning Rant [Joe Mannix]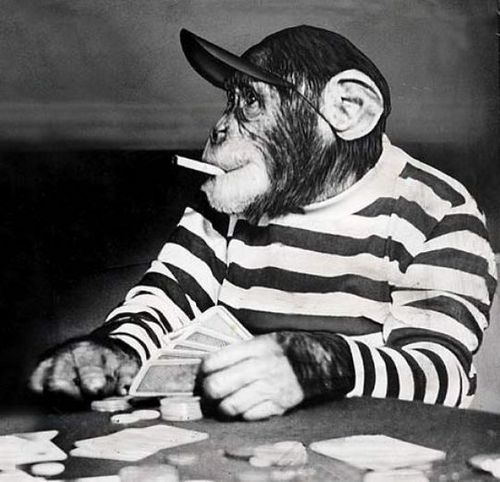 Panopticon
In the lead-up to Christmas there are always shows, events, sports contests and the like. This year, some people were disqualified from attending. In the high-tech, big-money live entertainment hub of New York City, there were two instances of people being
denied entry
to shows at Madison Square Garden properties. Both were lawyers who were booted out because of their affiliation with a firm that is suing Madison Square Garden. That company has a policy that nobody associated with the law firm can enter their property. It is perhaps a bit of an overreaction to ban anyone with any association with the firm rather than just the litigating attorneys, but that is secondary in my mind. More important in my opinion is
how
the ban was enforced. In both cases - once at a show, once at a basketball game - the lawyers who were kicked out were automatically identified by facial recognition systems that then dispatched security guards to intercept them and the remove them from the facility.
The news coverage of this in NY is largely focused on how unfair it is to the paying customers who were kicked out of the venue. This is decidedly beside the larger point to a degree that I think is on purpose. The real problem is the proliferation of such technology, its widespread application, the questions over where the matches came from, how consent is handled and what it implies about the future. Being kicked out of a basketball game is fairly tame in context.
The implications are as bad as they are creepy. Sure, this is a private enterprise rather than a government but they're all more alike than they are different and are usually in bed together. Madison Square Garden is a big enterprise, and they've been using this technology for several years, though never with public backlash until now. How did they get the hit? How do they have the facial recognition data on the people they want to forbid entry? Where did the source material come from? Did they acquire it themselves, and if so then how did they acquire it? Did they buy it? If so, from whom? Are government databases involved in the acquisition? Do they come from Big Tech? If you use a "face unlock" system on your mobile phone or computer, is that identifying information sold off to third-party facial-recognition vendors? It is unlikely that either of the people who were kicked out (or anyone else attending an event at an MSG facility) consented to facial recognition activities. I certainly haven't. It may be buried in the fine print somewhere on the ticket or venue policies, but that is inadequate for something as important as consenting to participation in facial recognition systems, especially as they spread. Nobody provides affirmative consent for this, yet here we are. How long until the government does the same? What are the implications of the "guilt by association" aspect of this story? The lawyers who were kicked out of the venues were not involved in the litigation against MSG, but were affiliated with the law firm handling the litigation. They weren't involved, but they were on the enemy team and so were denied entry. Sure, they could have been spies. So could anyone. The guilt by association angle is going to set the stage for the next phase of this kind of thing. Of sure
you
might not be a MAGA type, but you represented one in a lawsuit. Goodbye. Oh, a wrongthinker is your friend? You're compromised. Goodbye. You don't even associate with regressives, but the facial recognition system identified that you've attended too many events where regressives were in close proximity? Too risky. Goodbye. It will be even better when these systems are extended to run of the mill commercial enterprises. Big retailers like Wal-Mart or Kroger or Target could probably do it today, they just don't (that I'm aware of). All they'll need is a little push from a "friend" in the deep state. The Great Sorting is underway and you will fall into one of three groups. You'll be Ruling Class (no, you probably won't) and above the law, you'll be a normal subject and your life will proceed along as usual in a totalitarian system or you'll be a wrongthinker and forced to the margins, spending more and getting less and falling further and further behind as you're squeezed out of society. How many people will be in group three? A quarter? A third? A tenth? Whatever the answer, it's too many and none of them agreed to it. If you think that the deep state directing their "private sector" affiliates to engage in censorship is bad, just wait until phase two kicks off.