Wednesday Morning Rant [Joe Mannix]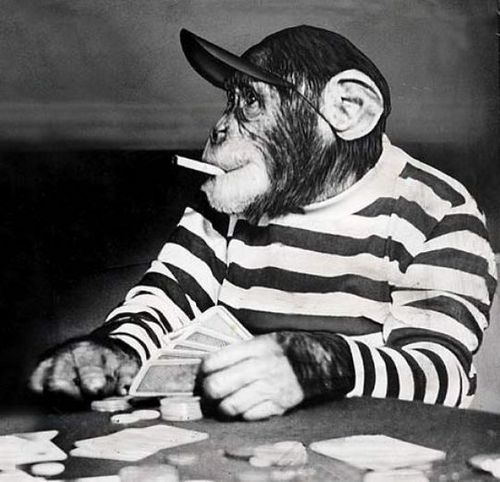 Balkanize Harder
Fellow Moron "Max Power" brought up a new scheme being argued in Oxfordshire to subdivide the city into "travel zones" measured in time to reduce (or eliminate) any private automobile travel. Oh, you can still have a car and use it all you want - but only in your home zone. If you want to drive out of your home zone, you have to get government permission to cross the threshold. Those opportunities will, of course, be rationed. This was covered by
Watt's Up With That
and the plan is based on
other research
. And what is the justification for such an oppressive, balkanizing notion? I'd give you one guess, but you don't need it. It is, of course, "climate." There's no heavy-handed totalitarian notion that cannot be justified by claiming that it is loving and gentle to our earth-mother. If you're opposed you are, of course, a monster. But that also doesn't matter because
citizens
subjects do not need to be involved in the process. You'll do what you're told.
This lunatic plan proposes dividing the city into zones 15 minutes wide. You won't cross those zones in your private car without special permission. You can take a bus or ride your bike, but you can't drive. There will be checkpoints at the "15 minute" boundaries and you'll need a pass from the local government to be allowed to cross those boundaries. They will issue you no more than 100 of those passes per year, and very likely less.
If this sounds insane, don't worry - it makes even less sense than that. From the original article at the
Oxford Mail
, you will be able to bypass those checkpoints - but only if you drive more:
People can drive freely around their own neighbourhood and can apply for a permit to drive through the filters, and into other neighbourhoods, for up to 100 days per year. This equates to an average of two days per week.
The alternative is to drive out on to the ring road and then back in to the destination.
This is insane, of course, and so means that it won't happen. Those "filters" will surely be set up at the entrances to the ring road, too. Not to mention the traffic nightmare that this scheme will surely create. For the climate. As bonkers as this all is, Oxfordshire is in good company. This isn't their idea, of course. Something this stupid and insane could only come from academics, and that is the case here. Surprising no one, the underlying academic work comes from The Sorbonne because of course it does. It is a typical academic work - insane, stupid and borderline incomprehensible. From the paper's abstract:
The socio-economic impacts on cities during the COVID-19 pandemic have been brutal, leading to increasing inequalities and record numbers of unemployment around the world. While cities endure lockdowns in order to ensure decent levels of health, the challenges linked to the unfolding of the pandemic have led to the need for a radical re-think of the city ... The concept, offering a novel perspective of "chrono-urbanism", adds to existing thematic of Smart Cities and the rhetoric of building more humane urban fabrics, ... building safer, more resilient, sustainable and inclusive cities ...
As an aside, they even call out one of the greatest vandals of modern architecture and urban design, a man who's appalling vision of men as automata has already done incalculable damage to urban landscapes the world over: le Corbusier:
This form of urban approach could be traced back to the celebrated modernist architect le Corbusier, who laid the blueprint for urban sprawl in his bid to escape the unsustainable urban environment. He supported that cities were not efficiently planned for them to be considered "sustainable", and the only alternative was to demolish and re-plan and rebuild with sustainable dimensions being infused.

"Destroy the cities and remake them as regimented and tightly-controlled complexes but do it
right
this time," said as a positive and without irony. Blech.
It goes on and on. "Chrono-urbanism" my achin' ass. Let's call this what it is: totalitarianism. That's the only plan any of these people
ever
have. Whatever the problem - real or imagined - the solution is more centralized power and control. For them, of course. As for you? You must have no power or control at all. For a vision of the future, look to Red China with its arbitrary lockdowns, sealed-off city sectors, social credit, rationing and mass transit that can be turned off at a moment's notice. Sit in your pod. Remain in your "15 minute zone." Eat your bugs. Obey your master.