Just The ONT, Ma'am
Good evening Morons. I hope all of our Florida peeps have weathered the storm and are safe. My mom is in Lakeland. I haven't heard from her since yesterday, but I'm not too worried. She lives in a block house, she was well prepared, and Lakeland is inland. Why don't we open the ONT with a hurricane tip: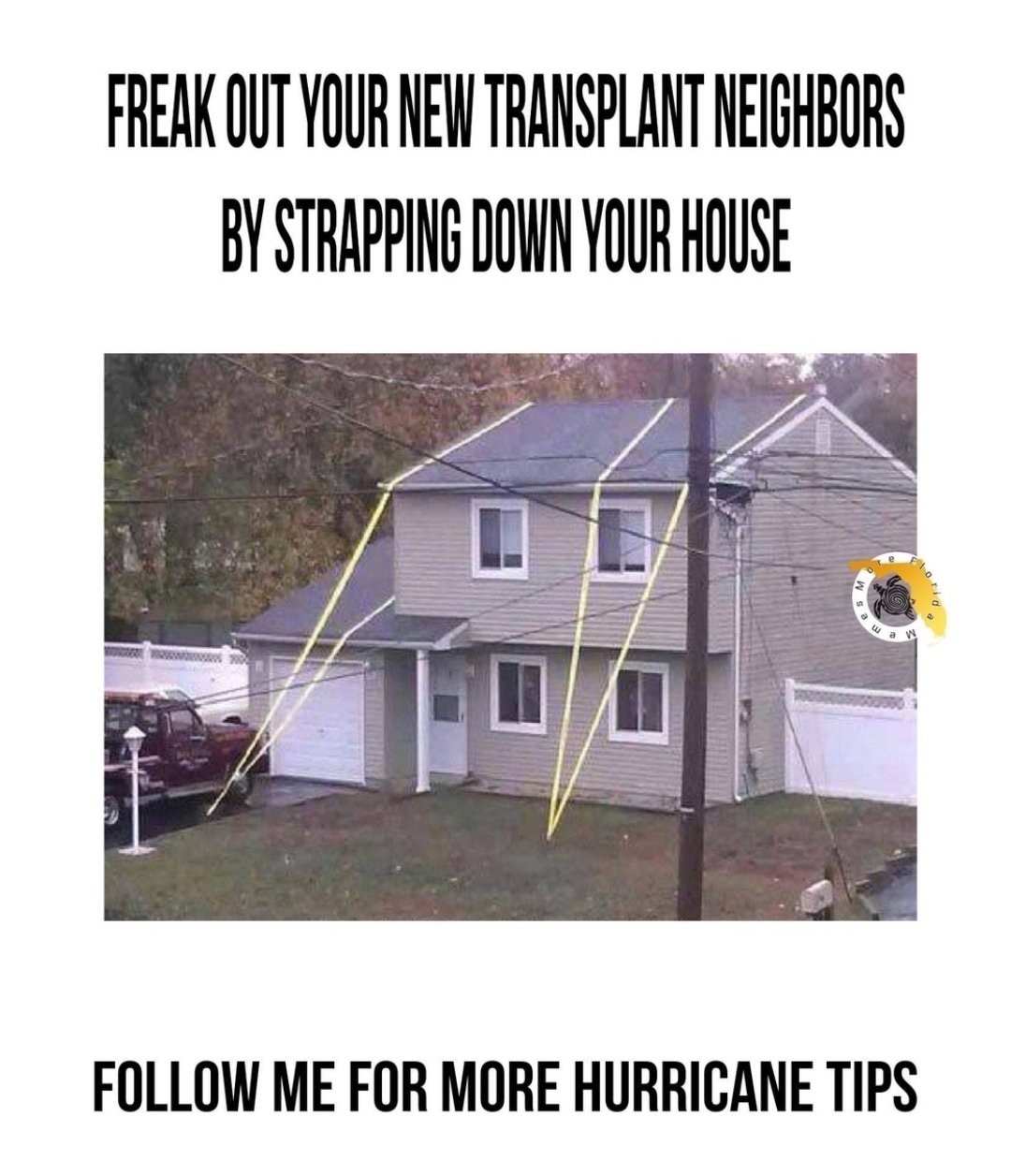 Tonight's Argument
The 100 Greatest TV Shows of All Time
I think the list suffers a bit from some recency bias, but I'm sure that many of you will have your own opinions. Say, here's an idea. Why don't you share them in the comments?
To Boldly Go
In 1987 I was just geeked to have a new Star Trek show, but as time has passed I realized that TNG is not my favorite iteration of Trek. The original ST was conceived as "Wagon Train to the stars", it was about, to coin a phrase, truth, justice and the American way, and how those values could stand up when tested in the crucible of space exploration. TNG was the UN in space. Then DS9 came along and blew all of them away. Still, happy anniversary TNG.
Cop Stuff
For some reason, a lot of cop stuff landed on my content list this week. I'll lump it all together here. First of all, this tragedy.
15-year-old at center of Amber Alert killed in shootout between deputies, suspect on 15 Freeway
The suspect was her father, who had kidnapped her. He got in a shootout with police, and she broke cover and was killed. Here's my absolutely and completely non-expert opinion, based entirely on the reports of the incident in the media: Tragedy. If police are engaged in an active firefight with the occupant of a vehicle, and someone dressed in tactical gear breaks from that vehicle and charges towards them, it is reasonable to assume that they are under attack and to engage that target. The fact that it was the little girl and not an attacker makes this a tragedy. Very sad. Regrettable. But unavoidable at times due to the fact that we're all fallible human beings. The bigger problem we have is the nature of policing in this country. Traditionally, the role in society that police filled was to protect and serve. Yes, their job involved enforcement duties, but they were expected to be as fair as possible, to demonstrate judgment and restraint (kid w/ a six pack "Go home kid, don't let me catch you again") and, most of all, to run to the sound of gunfire. In short, they were expected to be paladins, and were accorded respect and honor commensurate with those expectations (I'm talking generally here, I know there have always been bad cops). Now, however, cops are enforcers and bureaucrats. Their job is to punish non-orthodoxy, to meet quotas and most of all to keep people cowed to make sure that OBEY. (Again, generally speaking, and mostly about the role they are expected to fill in society. There's lots of good cops out there). So you get police forces full of Tommy Tacticals who get their little pee-pees hard by being a bully with a badge, Debbie Diversity-Hires who don't know the difference between a taser and a pistol and Carl Cowards who stand in a hallway for an hour washing their hands while some lunatic shoots a couple of dozen school children. This is a seismic shift, and one that's really hard for a lot of older, reflexively back-the-blue types to get their head around. I know, I'm one of them. It's also a much less pleasant society to live in. Here's an after action report on a shooting in Tacoma, Washington,
Tacoma Police OIS - 6700 South Madison St (8/28/22)
. The video is 8 minutes long, but it does a really good job of walking through the incident. I want to bring your attention to the part that starts at 5:06, body cam footage from Officer Munn who took the suspect down. That is one cool and collected cop. Pulls up to scene.
Puts down coffee.
Opens door.
Remembers to grab his keys.
Walks to the rear of his car.
Gets out his rifle, charges it. Braces himself against the side of the car.
Fires one shot, hitting the suspect at 183 yards.
Flicks the safety back on.
Fin Betcha he saw action in the sandbox. Finally, there's this cop, who truly embodies the mantra "protect and serve".
Dusty in here.
Criminal Follies
I'm from Chicago, Bro
A man casually carrying a shotgun and claiming to be from Chicago walked into a Florida convenience store during an attempted robbery but walked out when a clerk displayed his own weapon, authorities said.
Rakim Stephen Tate, 32, made a bad decision that "became a worse decision" when he walked into a convenience store on Sept. 9 with a visible shotgun to his side, the Escambia County Sheriff's Office said Monday. 
He is charged with openly carrying a prohibited weapon and attempted robbery with a firearm.
Tate walked around the store for a few seconds before a clerk out of view from a camera in the store is heard talking to him, according to security footage. The clerk apparently noticed Tate arming himself before he entered the store and went into a back room to arm himself with his personal weapon, authorities said.

Video of the incident at the link. Finally, this guy made a whole bunch of poor decisions. He was wanted for home invasion and bank robbery. Cops were following him, and moved to apprehend him outside a mini-mart.
"Hmm, I've got a dog latched onto my ass and two officers with carbines pointed at me about 3 feet away. I know! I'll pull out my trusty Taurus!" The video notes that he had "one round in the chamber". When I'm on the lam I always keep at least 3 rounds in the chamber at all times.
Rant Of The Week
Watch to the end.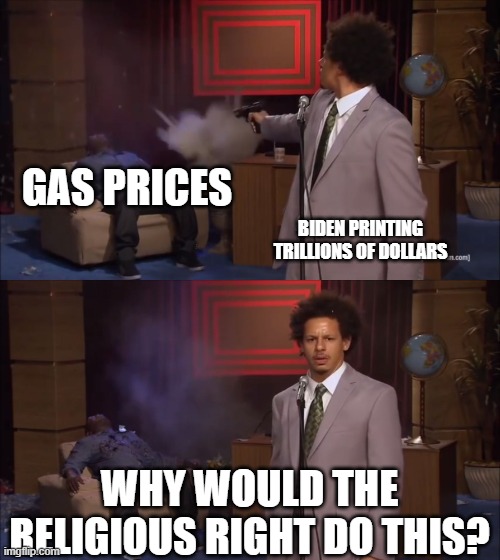 News For The Nightwalkers
Is 6 Hours Of Sleep Really Enough? Science Has A Very Clear Answer
So make sure you go to bed when Pixy comes up. (J/K Pixy)
Lying To Women
And not the good kind of lying that gets you laid (I'm kidding ladies, I'M KIDDING! Stop throwing stuff!).
Women have been led astray on egg-freezing, bombshell study finds
Many American women who do want kids are delaying it, and opting to freeze their eggs—a seemingly magical solution that means they can make a decision about parenthood on their own terms. But this strategy may not be as failsafe as expected. Groundbreaking research, the first of its kind in the U.S. finds that for the majority of women, egg-freezing sadly won't result in a child being born. Only around one in three of those who choose to freeze their eggs will wind up having a child after going through the entire process, the study finds—and that success rate drops drastically for older women.

On one hand, I feel sorry for women who were told this was an easy way to "have it all" and now are facing child-free futures that they didn't want. On the other it's hard not to think "Oh well. You made your choice. Too bad the results weren't quite what you were promised" Tonight's ONT has been brought to you by self-defense: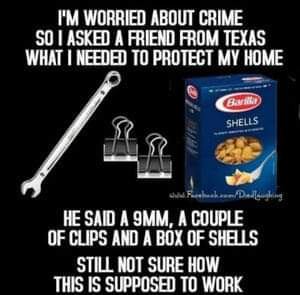 Posted by: WeirdDave at
10:00 PM