Tuesday Overnight Open Thread (9/27/22)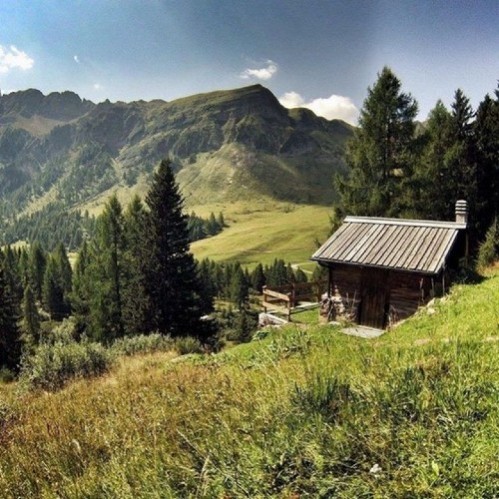 ***
The Quotes of The Day
Quote I "This is not a position where no trial is possible but a situation where individual advocates have taken a decision not to attend." Tom Little KC, for the director of public prosecutions
Quote II
"That was kind of dumb. Don't do this again. It's not fair." B.C. provincial court Judge Bonnie Craig
Yes Mummy, it won't happen again.
*
Quote III "I mean, it's just so easy to corrupt these politicians, isn't it? Just throw a little nice attractive Chinese spy in the mix. Next thing you know, they're selling you gas at a discount." Jesse Watters
***
Do you want a job that would help others in self-discovery mindfulness and healing? Boy oh boy, does The ONT have the job for you.
We're a queer, feminist-led tech and media company on a mission to make astrology and its wisdom accessible to everyone as a tool for self-discovery, mindfulness, and healing. We also offer great benefits and perks for employees: No one is paid less than $80k before benefits #LivingWagesForAll;
Fully covered health, dental and vision insurance;
401k with a 5% match;
4 months paid parental leave;
Unlimited vacation plus a vacation stipend;
Gender-based violence paid and protected leave;
Unlimited menstrual leave for people with uteruses;
An annual tech stipend;
A personal and professional growth stipend; and
A stipend to help you build wealth.
You're welcome.
***
Of course this makes sense.
You can't drug people into being more healthy.
One of Britain's most influential cardiologists, Dr. Aseem Malhotra—citing a duty to his patients, scientific integrity, and the truth—just published what he describes as perhaps the most critical research paper of his prestigious career. His work, fueled by the sudden death of his "very fit and well" father in July 2021, critically appraised the real-world data around the mRNA COVID jab. After nine months of rigorous research and extensive peer review, Malhotra's paper concludes what many heavily censored brave experts have been saying for months—the massive push to get the mRNA COVID-19 jab into the arms of humanity serves a purely sinister purpose: increased pharmaceutical shareholder profits at any cost. Indeed, with Pfizer in the lead, Malhotra is convinced the current system, which gives big pharma way too much power, is "encouraging good people to do bad things." On that note, he is calling for all COVID-19 vaccines to be withdrawn
***
I guess I'm unusual.
I appreciate the endless choice of music. I've discovered a great number of artists.
'There's endless choice, but you're not listening': fans quitting Spotify to save their love of music Former streaming service subscribers on why they have ditched mod cons for MP3s, CDs and other DIY music formats Meg Lethem was working at her bakery job one morning in Boston when she had an epiphany. Tasked with choosing the day's soundtrack, she opened Spotify, then flicked and flicked, endlessly searching for something to play. Nothing was perfect for the moment. She looked some more, through playlist after playlist. An uncomfortably familiar loop, it made her realise: she hated how music was being used in her life. "That was the problem," she says. "Using music, rather than having it be its own experience … What kind of music am I going to use to set a mood for the day? What am I going to use to enjoy my walk? I started not really liking what that meant." It wasn't just passive listening, but a utilitarian approach to music that felt like a creation of the streaming environment. "I decided that having music be this tool to [create] an experience instead of an experience itself was not something I was into," she reflects. So she cut off her Spotify service, and later, Apple Music too, to focus on making her listening more "home-based" and less of a background experience.
***
Someone tell this dumb bint there were hurricanes before Global Warming.
Sen. Amy Klobuchar (D-MN) claims voting for her ilk would stop hurricanes.
During an interview on MSNBC, Klobuchar was spiking the football over the climate change bill they recently passed. You know, the one that they initially billed as something that would address the out-of-control inflation brought about by the policy decisions these Democrats have been making. Klobuchar was talking about these bipartisan efforts to push these bills forward when she crossed into the realm of the ridiculous and suggested that people need to vote Democrats in during the midterms and used hurricane Ian barreling down on Florida as an example of why Democrats deserve power. The suggestion here is that voting for Democrats will be the first step to stopping things like hurricanes from happening.
***
Who is watching "Who's Talking To Chris Wallace"?
Obviously not many.
Chris Wallace's new CNN show struggled to get any viewers during its Sunday debut, new ratings data shows, according to reports. Wallace's show, "Who's Talking to Chris Wallace," raked in just 401,000 viewers Sunday night, down 29% from the 2022 average for the 7:00 p.m., time slot, data from Nielsen Media Research shows, according to the New York Post (NYP). Just 44,000 between the ages of 25-54 demographic tuned in, down 64% from the average, according to the report.
***
Oh the things I learn researching and drafting The ONT.
Why Are People Sunning Their Arseholes on TikTok?
Sorry in advance if you're eating breakfast, but the perineum (AKA the "gooch" is the area between the pubic bone and the anal cavity. For some, sunning this area (also known as "perineum sunning" for at least three minutes at a time apparently creates a surge in energy equivalent to "walking around in the sun all day", "recharging" or "having a cup of coffee". And with #perinuemsunning currently getting over 2.7 million views on TikTok, it's not even particularly niche as a "wellness" trend.
***
Jeffrey Dahmer was as queer as a $3 bill. So were his victims. Why the fuss LGBTQ crowd?
Netflix has removed the "LGBTQ" label from its new limited series on Jeffrey Dahmer following a social media backlash in which gays complained that the show reflects badly on them. The show's official Netflix homepage no longer lists "LGBTQ" under "genres" and the show no longer carries the "LGBTQ"category tag in the Netflix app. It appears Netflix made the changes over the weekend or on Monday, according to multiple reports.
Dahmer — Monster: The Jeffrey Dahmer Story, from mega-producer Ryan Murphy, dramatizes the life story of the infamous serial killer who during the late 70s through the early 90s lured 17 young men and boys to their deaths, engaging in dismemberment, cannibalism, and necrophilia. Starring Evan Peters in the title role, the show began streaming this month and has drawn strong audience interest, hitting the No. 1 spot on the streamer's most-watched list around the world. But as Breitbart News reported, gays took to social media to chide Netflix for putting the show under the "LGBTQ" category, with one TikTok user saying, "I know this is technically true but this is not the representation we're looking for."
***
I'm a proponent of the 2nd Amendment. I'm a supporter of hunting and hunt every year.
This story is infuriating.
I'd do it again! Montana woman, 36, DEFENDS shooting and skinning Siberian husky that she mistook for a wolf and says 'aggressive' animal was coming towards her...as she's hounded on social media WARNING GRAPHIC CONTENT Amber Rose Barnes, 36, shot and skinned the Siberian husky then boasted about the kill on Facebook, telling friends she'd killed a 'wolf pup'
She was quickly informed that she'd in fact slaughtered a dog, and was swiftly trolled for it

Police have confirmed that the dog was among 12 Husky-Shepherd mixes that had been dumped in the woods Many of them have now been recovered and have tested positive for parvovirus - a deadly disease that spreads among dogs

Police are working to identify the person who dumped the puppies in the woods
Barnes - who has not been charged - defended her actions online
She said the aggressive animal was 'howling, growling' and 'coming at her'
She wouldn't know what a predator was if it bit her in the ass. Please keep her away from Black Lab puppies.
***
Thank's Mom. You dumb.........
ccording to the 24-year-old mom, who vented on Reddit's "Off My Chest" forum, there was no ill intent behind the scandalous name she picked: Lucifer. "I'm an atheist, so I didn't care about what other people believe that name is supposed to represent," the mom explained. "Lucifer was nothing but a name to me." But when the new mom shared her choice with her own mother, she was met with resistance. "Lucifer" is a Latin word that means "light bearer," but it's more widely known as the name of the devil.
***
It sucks to be her.
Hopefully the kids will turn out alright.
My children were born in New York but now live in Texas. I sometimes wish we had never moved. I moved from New York City to Houston, following my husband at the time. I'm still learning to deal with Texas things like floods and snakes. I consider my children New Yorkers more than Texans and sometimes wish we were still there.
***
The ONT Musical Interlude & BOGO Emporium
Born on this day: 27 Sep 1943
Randy Bachman, lead guitarist, songwriter from Canadian rock band Guess Who who had the 1970 US No.1 & UK No.19 single 'American Woman'. He later formed Bachman Turner Overdrive who had the 1974 US No.1 & UK No.2 single 'You Ain't Seen Nothing Yet'. via thisdayinmusic.com
&&&
Born on this day: 27 Sep 1947
American musician, singer, songwriter, record producer, and actor Meat Loaf (Marvin Lee Aday). His record breaking 1978 album Bat Out Of Hell spent 457 weeks on the UK album chart. His Bat Out of Hell trilogy of albums (consisting of Bat Out of Hell, Bat Out of Hell II: Back into Hell, and Bat Out of Hell III: The Monster Is Loose) has sold more than 50 million copies worldwide. Meat Loaf has also appeared in over 50 movies and television shows. He died on 20 January 2022 aged 74. via thisdayinmusic.com
***
Good and bad news. The bad news. If it weren't for bad luck he would have no luck at all. The Good news.
Genius Award Winner.
TOWN OF THOMPSON – A Woodbourne man has been arrested for grand larceny after his vehicle ran out of gas in front of the Sullivan County Sheriff's Office. On Monday, September 19 at about 11:45 a.m., Sheriff's Sergeant Blake Starner was leaving headquarters when he spotted a disabled pickup truck at the intersection of Old Route 17 and State Route 17B in Monticello. The driver said he was waiting for a friend to bring a can of gas.
***
It's such a basic rule, or is it? Just ask our
Genius Award Winner.
Martin County school resource deputy faces discipline after gun fired at Treasure Coast Classical Academy Deputy didn't think gun was loaded, supervisor says
***
And just who decides what is real information and false information? Hint, hint, it's "Them".
New Zealand PM Calls for Global Censorship System to Fight 'Disinformation' New Zealand's "woke" Prime Minister Jacinda Ardern is calling for nations to unite in establishing a global censorship system to fight so-called "disinformation." Ardern is the latest liberal leader to call for an international alliance to censor speech. Leftist politicians are growing increasingly unsatisfied with the unprecedented corporate censorship of social media companies.
***
Fvck Cancer.
Tonight's Feel Good Story of The Day.
ONE of the most aggressive types of cancer is looking more beatable thanks to an "exciting" breakthrough. Patients with glioblastoma - a fast-growing type of cancer that affects the brain and spinal cord - tend to survive just 15 months from the moment of diagnosis
***
Tonight's ONT has been brought to you by TLC, Location, Location, Location, Realtor Language.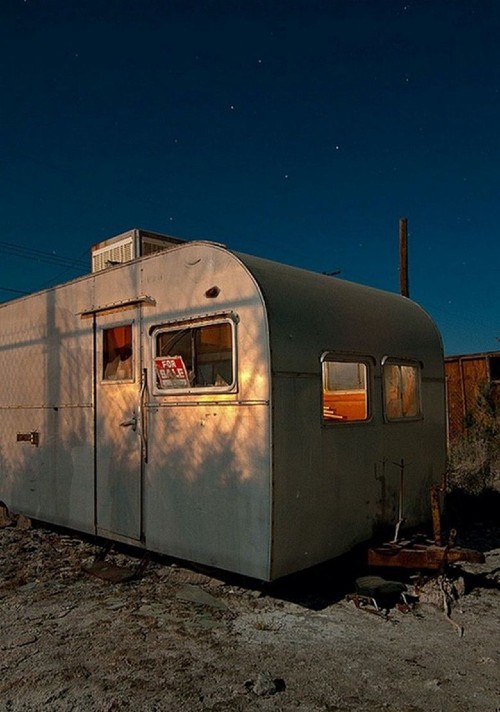 Notice: Posted with permission by the Ace Media Empire, AceCorp, LLC. and the International Brotherhood of Hamsters Local 13.
Posted by: Misanthropic Humanitarian at
10:00 PM
MuNuvians
MeeNuvians
Polls! Polls! Polls!
Frequently Asked Questions
The (Almost) Complete Paul Anka Integrity Kick
Top Top Tens
Greatest Hitjobs
News/Chat