Saturday Overnight Open Thread (9/24/22)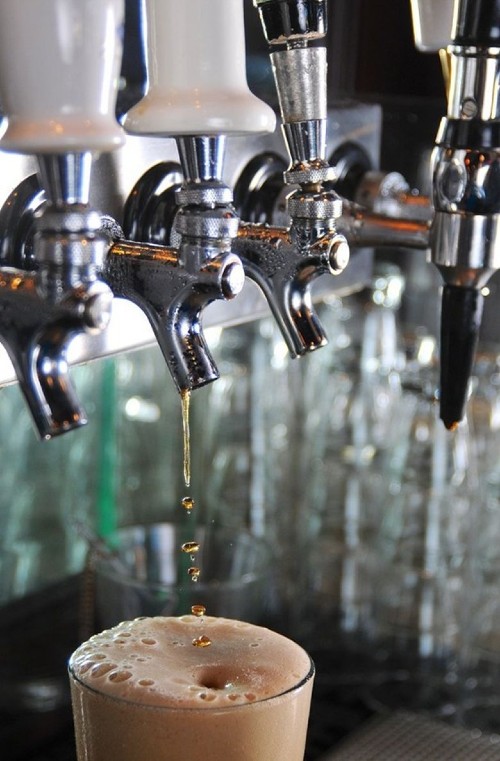 ***
The Saturday Night Joke
A newlywed couple, Sam and Janet, get a special present for their nuptials, from the bride's father: a brand new Tesla sports car. As they leave the wedding reception, they are so excited they drive faster than they ever had before. I'll make you a deal," said Sam with a smile. "If I do 200mph, you take off your dress. Deal?" he asked. "Yes!" said his adventurous wife.
As he approached 200mph, she begins to peel off her dress.
With him unable to keep his eyes on the road, the car soon skidded on some gravel and flipped over. The bride, now stark naked, was fine, but he was jammed beneath the steering wheel. Go and get help!" Sam cried. But I can't, replied Janet, I'm naked and my clothes are gone!"
"Take my shoe and cover yourself," he said.
Holding the shoe over her private area, the bride ran down the road and found a service station. Still holding the shoe between her legs, she pleaded to the service station proprietor: "Please help me! My husband's stuck!"
The proprietor looked at the shoe and said: "There's nothing I can do... he's in too far." (H/T Ron)
***
***SNORT***
Liverpool's 'car free day' was such a 'disaster' they had to end it after a few hours
A 'car-free day' in Liverpool has been branded a 'disaster' and forced to end early amid chaos, congestion and bad weather in the city centre. The city's council had closed off large parts of The Strand yesterday in an attempt to encourage people to seek alternative means to travel around the city. The planned closure was due to continue until 4pm, with a range of activities set to take place on the road. But it wasn't long before problems started to arise as large queues of traffic began to build up around the city centre, bringing the entire place to a standstill as vehicles were diverted away from the waterfront.
But it all sounded so good in the faculty lounge until the "rubber hit the road".
***
An older story that I recently came across.
The Incredibly True Story of Renting a Friend in Tokyo - When you're alone in Tokyo and you need someone to talk to, do as the locals do: Rent a friend.
This story is part of Travel Tales, a series of life-changing adventures on afar.com. Read more stories of transformative trips on the Travel Tales home page—and be sure to subscribe to the podcast! And, though COVID-19 has stalled many travel plans, we hope our stories can offer inspiration for your future adventures—and a bit of hope. It's muggy and I'm confused. I don't understand where I am, though it was only a short walk from my Airbnb studio to this little curry place. I don't understand the lunch menu, or even if it is a lunch menu. Could be a religious tract or a laminated ransom note. I'm new in Tokyo, and sweaty, and jet-lagged. But I am entirely at ease. I owe this to my friend Miyabi. She's one of those reassuring presences, warm and eternally nodding and unfailingly loyal, like she will never leave my side. At least not for another 90 minutes, which is how much of her friendship I've paid for. Miyabi isn't a prostitute, or an escort or an actor or a therapist. Or maybe she's a little of each. For the past five years she has been a professional rent-a-friend, working for a company called Client Partners.
***
Fellow Cob and friend CBD has a regular Sunday Thread entitled First World Problems.
Now this really is a first world problem.
'I was forced to move and sit alone on plane as my boobs are too big - it's hurtful'
A model who is thought to have the 'Uk's biggest chest' has claimed that she was forced to sit away from other passengers on a flight from Vegas to London, due to the size of her boobs
Can't find the original link,
First World Problem Updated.
***
They were in lust.
Then they were caught by voyeurs.
A couple who was caught having sex has been fined by authorities in Colombia's Caribbean coast department of Atlántico. Sunbathers were shocked at the sight of a couple having sex in broad daylight at Marimar Beach in Puerto Colombia on September 11. A family of beachgoers recorded the couple switching positions in the water as children played nearby.
***
The ONT Musical Interlude & Frozen Yogurt Emporium
The Most Unwanted Song.
&&&
Mysterious music in Utah. No, it's not the Mormon Tabernacle Choir.
STRANGE music coming from the sewer left residents speculating that aliens were to blame before city officials revealed the cause. Neighbors in Salt Lake City, Utah were surprised by the ear-full of tones that emanated from underground during construction in their neighborhood.
***
And just to think, they were still hungry 30 minutes later.
Genius Award Winners.
SEPTEMBER 20--It may have been a beef with broccoli. A domestic dispute over takeout Chinese food ended with criminal charges being filed against a Florida Man and his daughter, both of whom are accused of battering a third family member. Investigators say that a melee broke out Friday evening at a residence in Wildwood, a Central Florida city adjacent to The Villages retirement community. The home is occupied by Bruce Schell, 51, his wife, daughter Atlantis, and his son, who cops identified at the battery victim. As detailed in a Wildwood Police Department arrest report, the Schell family had "ordered Chinese food but the takeout containers were not labeled," which upset Schell since he did not know "which container of food was his." Schell's son, police reported, said that he argued with his father and sister over the Chinese food "due to the fact that the victim had eaten [his father's] food unknowingly." The dispute turned violent, the victim said, when his sister began punching him in the face. Schell then allegedly joined the fracas, putting his son in a chokehold. Schell's wife told cops she was in her bedroom when she heard "crashing and yelling in the kitchen area." When she entered the kitchen, the woman recalled, she saw Atlantis, 25, pummeling the victim, who was being choked by Schell. The battering, the woman added, ended only after she called 911 for help.
One more
Genius Award Winner.
A Washington woman was arrested after she allegedly drove a stolen car into fresh concrete and became stuck before trying to flee the scene with a child and a bottle of whiskey. The incident happened Monday in Lakewood as crews were pouring concrete for a stretch of pavement at the North Gate Road and Edgewood Avenue roundabout, city officials said. "Thanks to a series of poor choices by an individual (including driving a stolen car with a bottle of whiskey in hand) our pavement pouring at the North Gate Rd/Edgewood Ave roundabout is setback," the city tweeted on Monday. Photos from the scene showed the Mini Cooper stuck in the concrete and a trail of footprints leading away.
Poor choices indeed.
***
Tonight's ONT has been brought to you by Deterrence and perhaps a Mystery Click.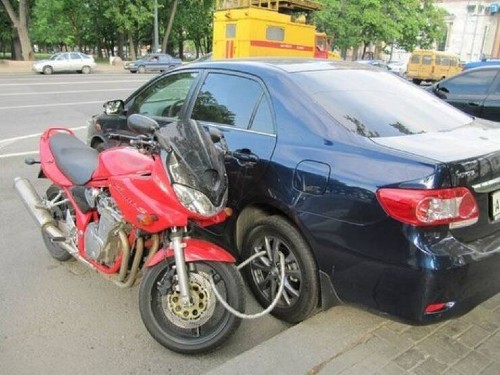 Notice: Someone just said post it.
Posted by: Misanthropic Humanitarian at
09:59 PM