Quick Hits

Corey A. DeAngelis
@DeAngelisCorey BREAKING: Judge strikes down federal school mask and vaccine mandate. "Today, a federal judge in Louisiana ruled that the federal government cannot require Head Start program teachers, staff and volunteers be vaccinated against COVID-19, nor can they require that adults and students wear masks." U.S. District Court Judge Terry A. Doughty: "The public interest is served by maintaining the constitutional structure and maintaining the liberty of individuals who do not want to take the COVID-19 vaccine. This interest outweighs Agency Defendants' interests." U.S. District Court Judge Terry A. Doughty: "The public has a liberty interest in not being required to take a vaccine or be fired from their jobs. The public interest must be taken into account before allowing Agency Defendants to mandate vaccines." "The federal government must now decide whether to appeal the Western District ruling to the Fifth Circuit Court of Appeals, the same court that blocked the government's vaccine mandate for private businesses."
More here.
"Although President Biden recently declared that the 'pandemic is over,' the fight to restore Americans' individual liberties is not," said Daniel Suhr, managing attorney at the Liberty Justice Center. "We will continue to fight for teachers like Sandy and the low-income students they serve until every illegal and unjustified mandate is wiped from the books. Today's decision is a significant step toward undoing the injustice perpetrated against everyday Americans throughout the COVID-19 crisis."
Note this case was decided before Biden's admission on 60 Minutes that the "pandemic is over." He says one thing for political purposes, to reassure the public that he's won the fight against covid, while continuing to insist on "emergency" powers to compel people to wear masks and receive unwanted vaccinations to please his teachers unions and Karen voter bases.
He cannot have it both ways,
and courts must begin telling him so in no uncertain terms.
The Democrats pushed their "Voting Rights" bill through the Judiciary Committee. The Republicans offered an Amendment to clarify that nothing in it should be construed to permit or encourage illegal aliens to vote. That's
all
it said. It was not an amendment which also came decorated like a Christmas tree with other amendments. Democrats blocked this amendment.

House Judiciary GOP
@JudiciaryGOP #BREAKING: Judiciary Democrats just voted to support NON-CITIZENS voting in our elections.
House Judiciary GOP There's no hiding it. Democrats WANT non-citizens voting in our elections.
Joe Biden is lying about not being involved in Hunter Biden's businesses. You knew that. But here is
another
smoking gun: Hunter wanted keys made up for his "new office mates" in his business, naming Joe and Jill Biden as two of the "office mates."
Oversight Committee Republicans
@GOPoversight
Joe Biden in 2019: "I have never spoken to my son about his overseas business dealings." Hunter in 2017: "please have keys made available for my new office mates: Joe Biden..."

The keys were for Hunter's business that sold American natural gas to China.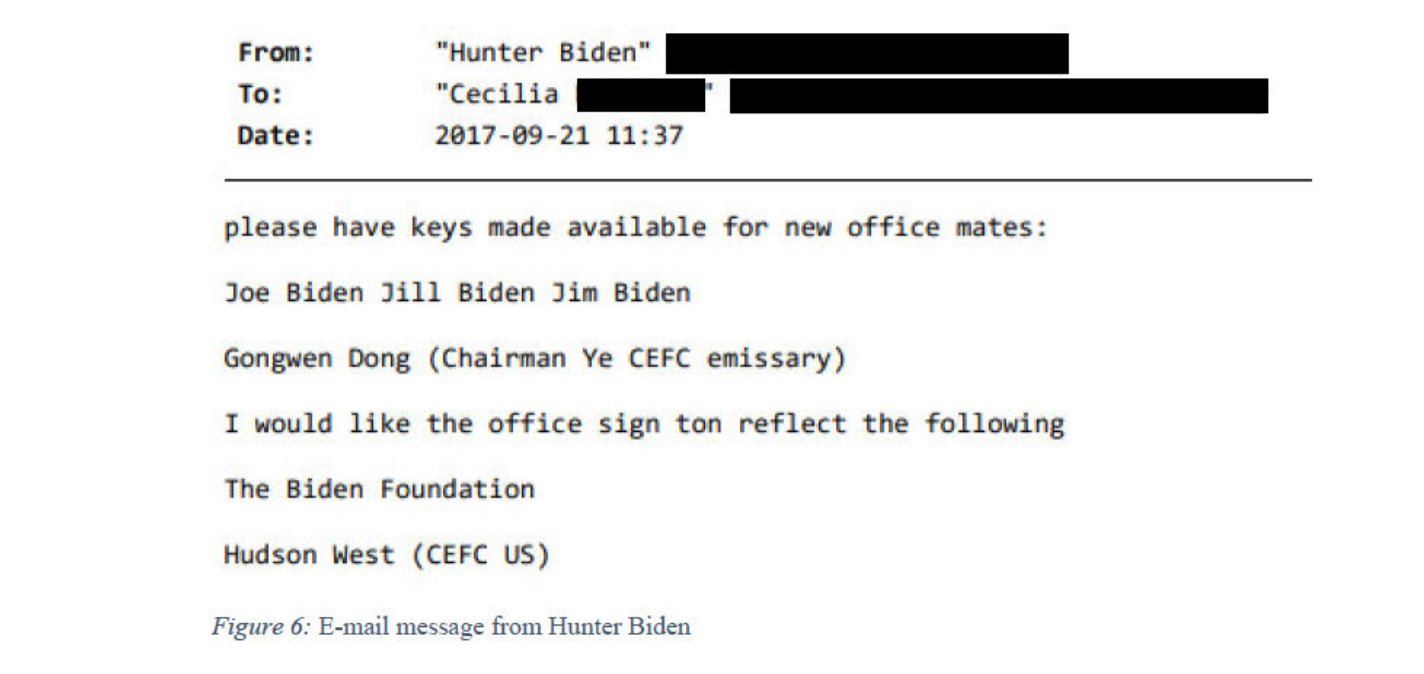 McConnell cancels
more
money for the Arizona race:
Tucker Carlson said last night that we should judge the people of Martha's Vineyard by their actual actions with respect to the illegal aliens, not their lawn signs' empty promise that "no human is illegal."
"I have a dream, that people will one day be judged not by the mottos on their lawn sign, but by the content of their character."
-- Martin Luther Ace, Jr. Via Clyde "He who Shelt one Dealt one" Shelton:

FORTUNE
@FortuneMagazine Why you should be happy about inflation and worried about something else, top economist Brad DeLong says How could high inflation possibly be good? Not only are you paying more for stuff than a year ago, but the consistently higher-than-expected readings in the Consumer Price Index continue to devastate the stock market, sending the S&P 500 down over 1,000 points on Tuesday, its worst day since June 2020. One of America's top financial historians says this moment calls for a lesson in economics. Paywalled link here

Funflation, you guys.
At Gettr,
London residents chant "Let's go Brandon" at Biden's armored limo.
I hear a few "F*** you, Biden's" in there too. I guess there are ULTRA MAGAS in London, too.
Jake Tapper asks NYC Mayor Eric Adams if the 2,500 illegal aliens his city has received -- which Adams says has completely overwhelmed this city of seven million -- gives him any sympathy for the 1,700
per day
that little El Paso receives, and whether Joe Biden should do something about that. Eric Adams refuses to blame Biden and says that immigration is "the country's problem."
"Te" amo is the singular. That's saying I love you (one person). Which one illegal alien did they love? If you want to say I love you all, it's
"Os amo."
"Os" is the direct object pronoun for "you plural." (See direct object pronouns, You Plural.) Way to bother doing absolutely no research whatsoever, Lovers of Foreign Cultures. You put as much effort into your
adioses
as you did into preparing the
desayunos
for your beloved 44 hour guests.