Tuesday Overnight Open Thread (9/13/22)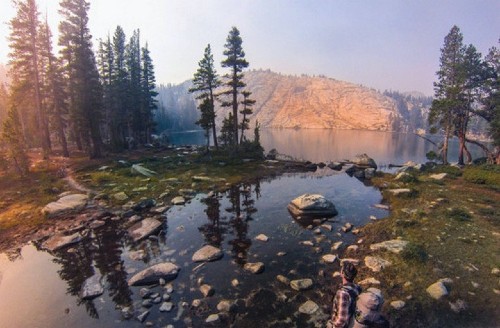 ***
The Quotes of The Day
Quote I "I didn't feel supported when I had my baby, and I didn't feel supported coming back, and that was ultimately it," Meghan McCain
Does she have the "Mean People Suck" bumper sticker on her vehicle?
*
Quote II "In Africa today, the majority of counties are already living in a 1-degree warmer world," Enock Chikava, interim director of the Gates Foundation's agricultural development team
Quote III "As a result, the integrity of the Defendant's due process rights is in jeopardy and… the Loudoun County Commonwealth's Attorney's Office is hereby disqualified from serving as counsel in this matter." Circuit Judge James Plowman
That took some guts.
*
Quote IV "Let me be clear about one thing, the organic label is a marketing tool. It is not a statement about food safety. Nor is 'organic' a value judgment about nutrition or quality." Secretary of Agriculture Dan Glickman said when USDA announced organic food standards in 2000
***
Asking the Public to Name Probe to Uranus May Have Been a Mistake - "You're really asking the internet to name a probe going to Uranus?"
They must've seen it coming. A space exploration enthusiast account on Twitter asked the internet to name an upcoming mission to the planet Uranus, in what almost feels like a setup for a punch line, considering the public's endless interest in potty humor and butt-related puns.
***
The FBI are the bad guys, Mike.
Mike Lindell, the pro-Donald Trump conspiracy theorist, said Tuesday that the FBI has seized his cell phone. Mr Lindell, the Minnesota-born CEO of My Pillow and a staunch supporter of former President Donald Trump who rose to national prominence for his long-running attempts to help overturn the result of the 2020 presidential election, reportedly said that his cell phone was seized in Minnesota.
***
Good work if you can get it.
But, all good things must come to an end.
King Charles' staff 'shaken and livid' as they're told of redundancies at palace As King Charles III moves to Buckingham Palace, the hundred or so staff that supported him for years as Prince of Wales have been told that their jobs are now at risk
***
This Activities Director was thinking outside the box. Sounds like a Moron to me.
This probably wasn't a proper setting to set pulses racing. A nursing home has been forced to apologize for hiring a stripper to perform for senior citizens in wheelchairs. The Taoyuan Veterans Home, a state-run facility for retired army personnel in Tawain, paid the adult entertainer for a steamy show to celebrate Mid-Autumn Festival — an important holiday in Chinese culture, whereby people gather to celebrate the rice and wheat harvests of the season. Video of the raunchy performance, which took place last Thursday, was filmed by an attendee before it was posted to social media and quickly went viral. The kinky clip shows the masked-up erotic dancer clad in lacy lingerie, giving one elderly man a lap dance and lacy lingerie, giving one elderly man a lap dance and thrusting her breasts into his face.
***
When private companies lie and obfuscate concerning the health of the public they are held to account. Not the government? Not so much. Nothing.
The director of the Centers for Disease Control and Prevention (CDC) has acknowledged publicly for the first time that the agency gave false information about its COVID-19 vaccine safety monitoring. Dr. Rochelle Walensky, the agency's director, said in a letter made public on Sept. 12 that the CDC did not analyze certain types of adverse event reports at all in 2021, despite the agency previously saying it started in February 2021. "CDC performed PRR analysis between March 25, 2022, through July 31, 2022," Walensky said. "CDC also recently addressed a previous statement made to the Epoch Times to clarify PRR were not run between February 26, 2021, to September 30, 2021."
***
Illinois taxes are notoriously high. Huh, I wonder why.........
Southern Illinois University, Edwardsville (SIUE) is taking additional measures to prevent alleged anti-transgender vandalism by installing sealed dispensers to protect menstrual products in men's restrooms. The product had originally been stocked in the men's restrooms in open containers. The accessibility, however, became a target for students to show their opposition as male students disposed of the products in the trash or in urinals, as well as allegedly damaged the unused products.
As Alice Cooper once said, "Only women bleed".
***
Don't tell us it's raining while pissing down our backs. The Resident of the White House isn't aware that his diapers need changing let alone Commies buying land around military installations.
White House Coordinator for Strategic Communications at the National Security Council John Kirby dodged a reporter's question about foreign buyers purchasing land around military installations during Tuesday's press conference. A reporter asked Kirby about the White House's concerns about Chinese real estate buyers purchasing land near U.S. military bases. The Chinese became the most common foreign buyer in the U.S. after purchasing a total of $6.1 billion in real estate last year, Texas Policy reported.
***
Legislators don't read what they vote on? Nah, couldn't be.
There is some debate about whether some Republican lawmakers read or understood the statute, which was sponsored by the Democratic-Farmer-Labor opposition. For the past few years, the state has already allowed the sale of products containing delta-8 THC, the less-potent minor cannabinoid. But the new bill also legalized the sale of delta-9 THC, the major cannabinoid that creates the euphoric effect most marijuana users seek. With that, the least-regulated legal THC market in the United States was open for business. "That doesn't legalize marijuana … we didn't just do that, did we?" Republican Senator Jim Abeler joked during the session. They hadn't. Instead, they legalized the manufacture and sale of products containing hemp-derived THC—edibles, capsules, tinctures, and drinks—with high enough concentrations for most people to feel their effects. "I thought we were doing a technical fix, and it winded up having a broader impact than I expected," Sen. Abeler told the Star Tribune.
***
MushHead's student loan forgiveness isn't going away without a fight.
Though President Joe Biden announced his plan for forgiving thousands of dollars in federal student loan debt at the end of August, 22 Republican governors are now objecting to his plan and sent a letter to the president outlining the issues. Led by Iowa Gov. Kim Reynolds, the nearly two dozen governors urged Biden to withdraw his plan for loan forgiveness, saying that this will have a negative impact on all Americans, especially lower-income families, Axios reported. "Only 16-17 percent of Americans have federal student loan debt, and yet, your plan will require their debts be redistributed and paid by the vast majority of taxpayers. Shifting the burden of debt from the wealthy to working Americans has a regressive impact that harms lower-income families," the letter stated.
***
The ONT called it Sunday night this break-in didn't smell right.
Judge Jeanine agrees with me.
Rep. Karen Bass (D-Calif.), the leading candidate for mayor in Los Angeles, claims her home was broken into last week by a Hispanic man wearing a mask. What was taken? No jewelry, no cash, no electronics – even though all of those were out in the open. The burglar's lucre was two guns, which were reportedly locked securely in a Brinks lockbox. The antennae went up for "The Five" co-host Jeanine Pirro who wasn't quite ready to convict the suspect, saying that "something is totally off here."
***
Harvard is going to need a bigger toilet.
***
So funny............
***
Getting us all into camps isn't going to be so easy.
"Americans Own Over 415 Million Firearms," "consisting of approximately 171 million handguns, 146 million rifles, and 98 million shotguns." There are also estimates of AR-15 ownership and ownership of magazines that hold over 10 rounds (which some state laws classify as "large-capacity").
***
I can fill my Dodge Ram 1500 and hit up the little boys room in less time than this guy filling his EV Mustang.

The specter of the Great American Road Trip hangs over the EV industry like a looming dark cloud, the ultimate "but what about" argument that is brought up in nearly every conversation concerning the range of modern electric vehicles. Although most battery-powered automobiles offer enough juice to cover the daily driving needs of 90% of commuters, the suggestion that EVs truncate one's freedom to aim towards the horizon and get away from it all carries significant social weight. It certainly doesn't help that lazy mainstream media sources have done their best to feed into range anxiety by tapping poorly-prepared reporters to deliver fear-drenched field reports that reveal more about their lack of pre-trip planning and EV understanding than they do about the current state of charging infrastructure and battery capability. Where does the truth lie? I set out on an electrified road trip of my own, traversing a route I'd taken many times between Montreal, Quebec, and Toronto, Ontario, but this time trading the familiarity of my internal combustion fuel stops for the uncertainty of a charging network that, while advertised as robust, represented an entirely new experience for me.
I wonder if the trunk has space for a gas powered generator.
***
Drive the Globe's Not So 'Tiny' Home on Wheels. Take that EVs.
***
I'm quite surprised MushHead didn't leave instructors and mechanics over there. He certainly left a number of people behind.
Three individuals were killed in Afghanistan after a US-made Blackhawk helicopter crashed with a Taliban flight trainee at the controls. The incident, which took place around Saturday, was captured on film from multiple angles. The helicopter could be seen spinning out of control as it careened toward earth, smacking into the ground with a crunch and a flurry of parts. Another video shows the helicopter seconds prior to the recruit putting it into a death spin.
***
Unions can contribute millions to espouse their views. But the Catholic church not so much per Rolling Stone.
The Catholic Church Is Bankrolling a Nationwide Assault on Women's Rights
A majority of Catholics support a woman's right to choose, but dioceses are funding campaigns for state-level abortion bans across the country THERE WAS NO winner in last month's vote on abortion rights in Kansas. Technically, nothing changed after voters overwhelmingly rejected a ballot measure intended to strip abortion protections out of the state's constitution. When the race was called on the evening of August 2, every Kansan retained the same set of rights they'd woken up with that morning. But there was a loser: the ballot initiative's largest financial backer by a long shot, the Catholic Church, whose dioceses squandered millions of dollars on the failed effort. The Roman Catholic Archdiocese of Kansas City contributed $3.18 million, the Catholic Diocese of Wichita, $652,355; $175,000 came from the Diocese of Salina; tens of thousands more from smaller churches scattered around the state. The Kansas Catholic Conference threw in $275,000. Together, the donations amounted to well over half of the Value Them Both Association's total haul — an "absolutely stunning" amount of money, says Jamie Manson, the president of the advocacy group Catholics for Choice.
***
Cancer sucks. There is a break through in treating lung cancer.
Lung cancer is the third most common cancer in the U.S., according to the Centers for Disease Control and Prevention. Patients may be treated by a variety of approved immunotherapies and chemotherapies if surgery is not an option. An oral pill for lung cancer named Lumakras, made by Amgen, shows promise for lung cancer patients who have tried many other treatments already with little improvement.
***
The ONT Musical Interlude & Non-Dairy Creamer Emporium
On this day:13 Sep 2019
American singer, songwriter and multi-instrumentalist Eddie Money died of cancer age 70. He released over ten albums and had a string of hits in the late Seventies including 'Baby Hold On', 'Two Tickets to Paradise' and 'Take Me Home Tonight'. via thisdayinmusic.com
&&&
Born on this day:13 Sep 1941
David Clayton-Thomas, from jazz-rock American music group Blood Sweat & Tears. They scored the 1969 US No.2 single 'Spinning Wheel', and the 1969 US No.12 single 'You've Made Me So Very Happy'. They had a US No.1 with their second album Blood, Sweat & Tears in 1968. via thisdayinmusic.com
***
If you need to pass a drug test there has to be a better way to conduct research.
Genius Award Winner.
The Charlotte County Sheriff's Office has arrested a man after an investigation into the overdose of a minor in his care. According to the sheriff's office, they received a 911 call from Scott Honeycutt, 43, on August 28 about a juvenile who was overdosing on an unknown narcotic.
***
Two more doggehs who love UPS drivers.
Tonight's Feel Good Story of The Day.
UPS driver Colin Mitchell dropped off a package at the home of Jeff and Rebecca Marra. As he walked back to his truck he noticed two dogs swimming in a pool without their owners anywhere in sight. It didn't feel right. He knocked on the door and got no response. "I knocked a little louder, rang the doorbell... nothing. And then I just decided it was best to investigate," Mitchell told the local news station. As he got closer he saw one dog hanging on the side of the pool while the other was trying to float on the solar cover. He ran to the pool and removed his socks and shoes to try to save them.
***
Tonight's ONT has been brought to you by Indecisiveness.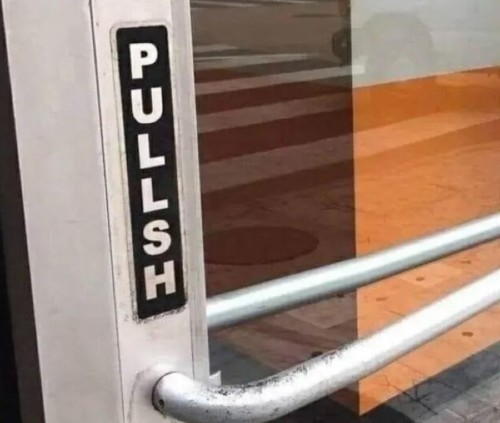 Notice: Posted with permission from the Ace Media Empire and AceCorp, LLC. The ONT serving your ONT needs since 2008.
Posted by: Misanthropic Humanitarian at
09:44 PM
MuNuvians
MeeNuvians
Polls! Polls! Polls!
Frequently Asked Questions
The (Almost) Complete Paul Anka Integrity Kick
Top Top Tens
Greatest Hitjobs
News/Chat