Saturday Overnight Open Thread (8/13/22)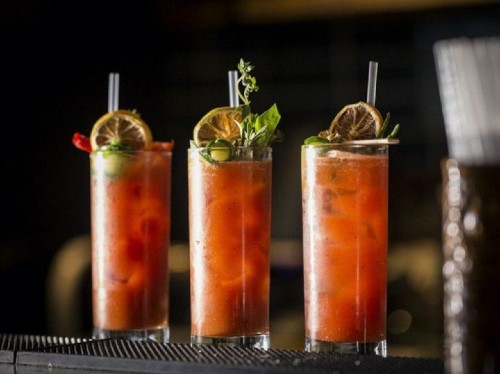 ***
The Saturday Night Joke
A pastor was 10-minutes into his sermon when he noticed his young son in the balcony with a pea-shooter.
He was leaning over the "balcony"—aiming, and popping people in the head.
As the pastor prepared to deliver a very public scolding of his boy – the 7 year-old son hollered out, "You keep preaching Dad, and I'll keep'em awake! (H/T Isophorone Blog)
***
Yes indeed folks, it is the Overnight Open Thread, but it's Saturday night as well. So let's try and have some fun, okie dokie?
***
No more Mr. Ms Nice Kid.
***
If you think socialized medicine is bad. Check out socialized dentistry.
A mum has pulled her own teeth out three times after failing to get a dentist's appointment. Layla Waters, 52, contacted every NHS practice within 70 miles of home but could not get a face-to-face appointment in over two years. After her first infected tooth became loose and the pain unbearable in 2020, she resorted to desperate measures.
***
I have a smart phone with two travel apps. I also have a Garmin GPS unit in my car.
But, I also have good old fashion paper road maps. Sometimes they are just the thing you need.
Family Spends 48 Hours in the Wild Due to Google Maps, It Should Be a Lesson for Everyone Google Maps is an incredible piece of software that can make the experience behind the wheel a lot safer and more convenient. But a family of four from Australia learned the hard way that the navigation offered by Google Maps isn't always flawless.
***
Cool stereo. Lousy wheels.
The bright yellow car pulled into a Wilmington parking lot after 1 a.m., the half-dozen speakers mounted to its roof blaring, according to town police. The car's license plate, from New Hampshire, read "STATICK." In three separate towns, residents phoned the police with noise complaints. It was roughly 1:30 a.m. Monday when Wilmington Police responded to the lot, in the area of Woburn Street and Eames Street, after multiple calls from local residents. Officers found a 22-year-old New Hampshire man, his sun-yellow vehicle and six "full sized" speakers affixed to its roof, they said.
***
That is a lot of ambulances to chase.
That means a Columbia law student could spend more than $330,000 to complete their three-year degree. "It's a pretty crazy large number," said University of Iowa law professor Derek Muller. "People will point out, 'Well, there are scholarships.' But not everyone gets very big scholarships, and very few get anything for cost of living." Muller sparked a discussion about the price of attending Columbia and its peer schools this week when he tweeted about the latest cost estimates. New York University School of Law's estimated annual cost is $109,290; both Harvard and Stanford come in at $107,000; the University of Chicago's estimate is roughly $106,000; and Georgetown Law's is $103,400 per year.
***
The ONT Is Always Looking Out For You
TM
And tonight is no different. Move over Sous Vide machine, the microwave is the hero.
There are so many ways you can put your microwave to good use, even if you don't use your device very much. Whether it's juicing a lemon or reusing stamps, your microwave can do all kinds of cool things that you may have never realized. Here are 10 things you never knew your microwave could do:
***
Stupid pet trick.
Pretty cool pet trick.
***
THE ONT MUSICAL INTERLUDE & KIMCHI EMPORIUM
On this day: 13 Aug 2021
US singer, songwriter Nanci Griffith died at the age of 68. In 1994 she won a Grammy Award for the album Other Voices, Other Rooms as well asd recording duets with many artists, among them Emmylou Harris, John Prine, Don McLean, Jimmy Buffett, Adam Duritz (singer of Counting Crows), Darius Rucker (lead singer of Hootie & the Blowfish) and Willie Nelson. via thisdayinmusic.com
&&&
Born on this day: 13 Aug 1951
Dan Fogelberg, US singer songwriter, (1979 album 'Phoenix'). Worked with Joe Walsh, Jackson Browne, Randy Newman. Fogelberg died on 16th Dec 2007 at his home in Maine at the age of 56 of prostate cancer. via thisdayinmusic.com
***
On the bright side it wasn't a lightning bolt.
Genius Award Winner.
A burglar got a bit more than he bargained for after a skunk sprayed him while he was being arrested. Grant Simonson, 28, was detained last Thursday morning after he was caught rifling through a church's audio equipment in Washington state. Deputies from the Spokane County Sheriff's Office arrived on the scene just after 3am after a caller notified them that they could see someone with a mask and a flashlight in the church on its surveillance feed.
***
Tonight's Feel Good Story of The Day
***
Tonight's ONT has been brought to you by Corrections. (H/T Robert)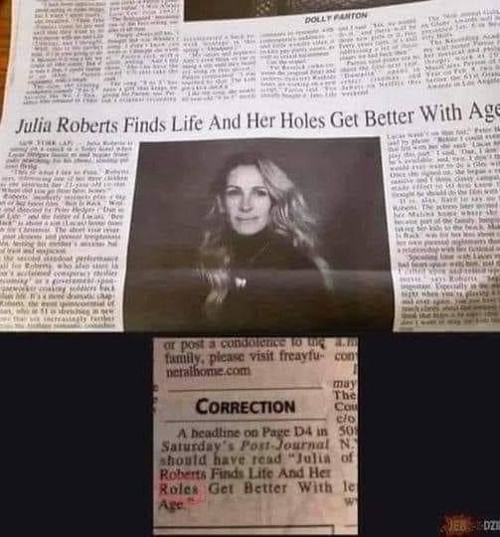 Notice: Posted with permission by the custodial staff on duty at the Ace Media Empire Headquarters. No one is at the AceCorp, LLC offices.
Posted by: Misanthropic Humanitarian at
10:00 PM