Sunday Overnight Open Thread (8/7/22)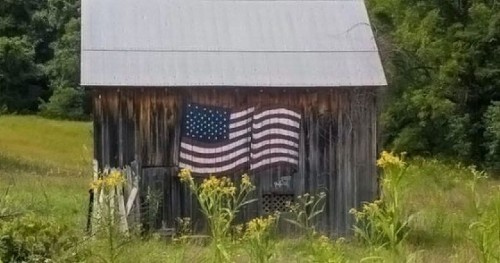 ***
The Quotes of The Day
Quote I "The biggest thing that got him was Jon had called Roger Goodell a female body part that wasn't becoming. I guess he made some bad comments about the Glazers, but you have to realize he had just been fired by the Bucs and he thought he was on private e-mails. A lot of people when they're fired say bad things." Former NFL Coach John Gruden's agent Bob LaMonte
Quote II "Dick Cheney is a war criminal..lied to the American people and brought nothing but death and destruction to Iraq ….Cheney's demon seed will be destroyed at the polls by the good folks in Wyoming… and then we will be done with them," Steve Bannon
Quote III "We got our ass kicked. It's just that simple. Looks to me like we got rinky-doo'd. That's a Louisiana word for 'screwed.' And we got our ass kicked. That's the way my people back home see it," Sen. John Kennedy (R-LA)
***
The Comment of The Week

***
What else is new?
Leftists only like certain SCOTUS decisions.
A state with a large presence of agricultural properties has adopted a law giving 'trespassers' a right to access those lands while speaking to workers there, despite a Supreme Court precedent that struck down that very strategy in another state. It is Colorado that adopted recently an Agricultural Workers' Rights law that requires those landowners to provide access to those visitors, or "service providers" such as union officials or counselors, who want to contact their workers on site.
***
Current events meets Art........
***
A couple of goodbyes.
RIP Roger E. Mosley.
RIP Judith Durham
***
Tweet of The Week. I'm almost speechless at the utter stupidity and waste of money.
H/T
Isophorone Blog
***
Is she an imbecile? Is she a functioning alcoholic? Does she suffer from dementia? Or could it be a combination?
Pelosi Feels a Special Connection to China Because She Thought We Could Dig There
***
Democratic Rep. Brad Schneider of Illinois will be looking for a new staffer.
A Democratic congressional staffer impersonated a federal agent and led the Secret Service on a weeks-long manhunt between late 2020 and early 2021. The congressional staffer, Sterling Devion Carter, worked for Democratic Rep. Brad Schneider of Illinois, according to reporting from The Daily Beast. Police spotted Carter impersonating law enforcement on November 12, 2020, at around 11:45 a.m. He was spotted standing near a blue Ford Taurus resembling a police cruiser in Washington D.C.
***
Regulars know what Rule Number 1 is.
Rule Number 2 is: Don't stick your dick in hostility.
GRISLY DEATH Horror death of boyfriend 'whose skin MELTED after his girlfriend set him on fire' as her chilling words to him revealed A 25-YEAR-old man suffered a horrific death after his girlfriend allegedly set him on fire at a gas station. Cops said that Breana Johnson, 24, will face a murder charge in Ricky Doyle's death, which came two weeks after he was injured.
***
THE ONT MUSICAL INTERLUDE & CAP LETTERS EMPORIUM
On this day: August 7, 1970 - The Goose Lake International Music Festival
The Goose Lake International Music Festival was held in Leoni, Michigan. Over 200,000 fans attended the three day festival. Acts who appeared included, Jethro Tull, 10 Years After, Mountain, Chicago, Bob Seger, John Sebastian, James Gang, Stooges with Iggy Pop, Brownsville Station, MC5, Rod Stewart and Flying Burrito Brothers. via thisdayinmusic.com
***
Someone forgot to take out the keys. Just because you can take it, doesn't mean you should.
Genius Award Winner.
SALT LAKE CITY (KUTV) — A man was arrested after police said he stole an excavator, drove nearly a mile down the street, and started ripping up the ground at a grocery store parking lot in Salt Lake City. The incident happened just after noon Saturday, according to Salt Lake City police. According to a news release, the excavator was left running at a job site at 900 South 300 West when the man got inside and drove away.
***
Meet
Jonah
Michael.
Tonight's Feel Good Story of The Day.
It is - quite literally - a whale of a story. Michael Packard was diving for lobster off the Cape Cod coast in Massachusetts when he was hit by what felt like a 100-tonne lorry. Being 45ft beneath the waves, the juggernaut object was not a motor vehicle at all however - but one of the largest living creatures known on the face of the planet. Humpback whales are among the biggest beasts on earth alongside their cousins the blue whale and have been known to eat up to 1.4 metric tons of small fish or krill. So when Michael was gulped by of the friendly giants in June of last year, his adult male body would have barely touched the sides of its mouth.
***
Weekly commenter stats for week of 8-7-2022

Top 10 commenters:
1 [588 comments] 'Sponge - F*ck Joe Biden' [82.48 posts/day]
2 [540 comments] 'TheJamesMadison, navigating the destiny machine with Fritz Lang'
3 [377 comments] 'Joe Mannix (Not a cop!)'
4 [368 comments] 'Christopher R Taylor '
5 [311 comments] 'jim (in Kalifornia)'
6 [299 comments] 'Skip'
7 [298 comments] 'Wolfus Aurelius '
8 [289 comments] 'andycanuck (yikp0)'
9 [285 comments] 'blake - semi lurker in marginal standing(5pTK/)'
10 [280 comments] 'DB' Top 10 sockpuppeteers:
1 [218 names] 'Ciampino - ' [30.58 unique names/day]
2 [50 names] 'OrangeEnt'
3 [50 names] 'Intrepid Democratic Underground AoS Liaison'
4 [49 names] 'Duncanthrax'
5 [46 names] 'if Miklos is in a good mood'
6 [42 names] 'Count de Monet'
7 [36 names] 'Sponge - F*ck Joe Biden'
8 [34 names] 'Helena Handbasket'
9 [33 names] 'She Hobbit'
10 [32 names] 'Adirondack Patriot'
***
Tonight's ONT has been brought to you by Misanthropic Clothing.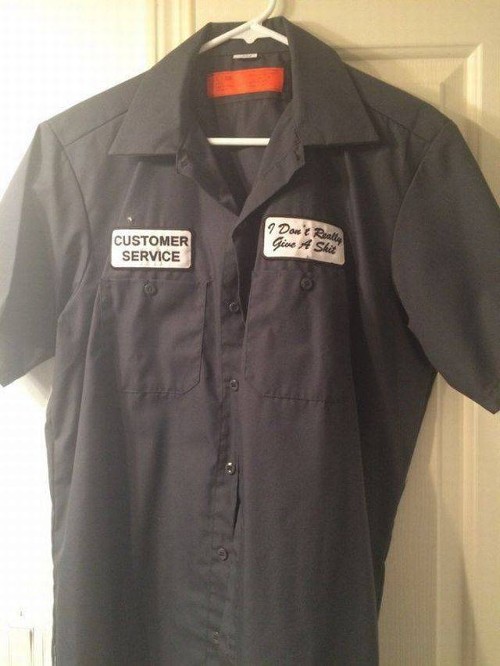 Notice: Posted with permission by the Ace Media Empire and AceCorp, LLC. No shirt, no pants, no lingerie, no problem. Socks optional.
Posted by: Misanthropic Humanitarian at
09:50 PM