Food Thread: Ova There! Look Ova There! Someone Is Browning An Omelet!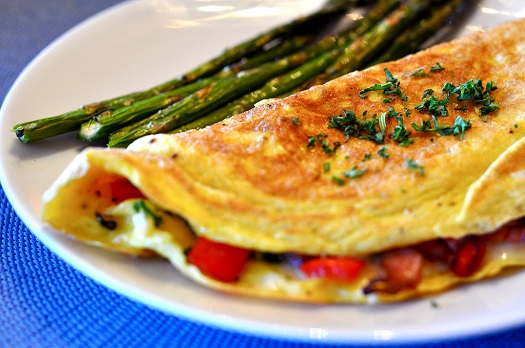 There is a conceit among a certain class of chefs that the perfect omelet is not browned, but is perfectly yellow. I guess that came about from their understandable attempts at avoiding tough and overcooked eggs, but I have never found it particularly difficult to cook omelets correctly. Sure, there are a few tricks, like preheating the fillings in another pan, or shredding or grating the cheese so it melts faster. But there isn't anything clever about that, and the purpose, at least for me, is to make a good tasting meal, not satisfy an artificial rule based on pretty much nothing. Oh...brown the butter before you cook your omelet and it will taste delicious! A bit different, but still yummy. And the eggs will most definitely be brown! That tangent took me away from my point, which is that eggs are absolutely fantastic, easy to cook, relatively inexpensive, and can be tarted up in dozens of ways so it will always seem that you are getting a little bit of strange every morning. One of my favorite things to do with eggs is to boil them so they are just hard (not gross and green and crumbly), ice them down so they stop cooking (that is 10 minutes for me), and then eat them with...um...mayonnaise! Yup...eggs with an egg sauce. That works for me. Although inflation has reared its ugly head in the egg cases around here. I used to buy an 18 pack for $2.99. Last week it was $5.99, So...FJB!
******
Who could possibly predicted that the vaunted wave of fake meat made from plant protein would fizzle? Personally I am shocked that Americans don't want to eat highly processed ersatz meat that is also very expensive and doesn't taste nearly as good as those plain old burgers you make with the $2.99/lb ground beef you buy at your local market. It's almost as if Americans aren't the hipster, virtue-signalling douchebags that the idiot marketing people think we are.
Beyond Meat sales under threat as plant-based boom withers
"Part of the issue with the adoption of the category for new consumers is that you're not going to change cultural tastes overnight," Mizuho analyst John Baumgartner said. "Recruiting your next phase of consumers requires more innovation and better tasting products."
Ya think? What a concept! That the replacement product should be as good as the original. But the idea that our culture needs changing is deeply offensive and suggests that John Baumgartner needs a punch in the nose. I like my culture of eating beef and chicken and pork and lamb just fine, and I don't need an over-educated and amazingly out-of-touch and ignorant analyst who specializes in "Food and healthy living" to pimp shitty new-age crap.
******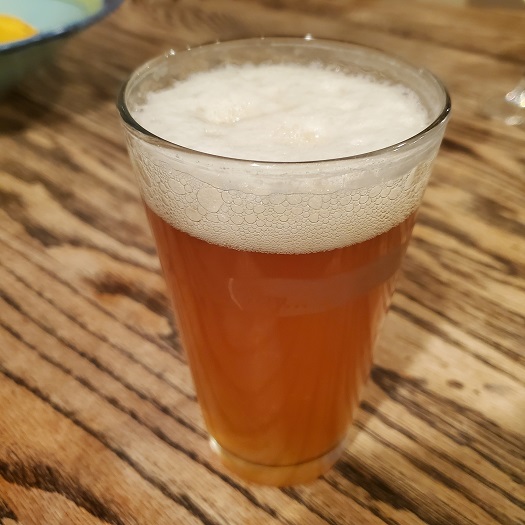 No CO
2
! On one hand that is a catastrophe, because most of the beer I drink is made by small producers, although I am not averse to a cold one or three from one of the big guys. I have no idea what I will do without beer, other than channel Rogers Hornsby when he was asked what he does during the baseball off season...
People ask me what I do in winter when there's no baseball. I'll tell you what I do. I stare out the window and wait for spring.
American Craft Breweries Warn of National Beer Shortage Due to Loss of Key Carbon Dioxide Supplier
On the other hand, maybe this is a golden opportunity for American beer makers to learn how to make English real ales, which do not require CO
2
and are pumped at the bar with manual pumps after undergoing secondary fermentation in the cask. A fella can dream, can't he?
******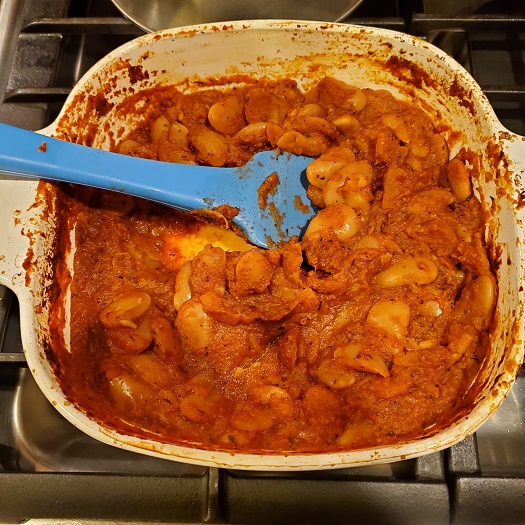 Long-time commenter "RedMindBlueState came through like a champ with a recipe for Greek Gigante beans! Well, actually it was his mom, so screw that, I'm not giving him any credit. I'm going to work on the recipe a bit , since it was really only a list of ingredients (no amounts!) and an outline of the technique. But they tasted great, so stay tuned for more!
******
I really, really, really love fried seafood. Any kind is fine with me, from flounder (Southerners know how to do that with a whole fish) to cod to shrimp to clams. You fry it and I'll eat it. Here is a fish-frying primer that doesn't have anything mind-blowing, but is a solid start for anyone who wants to fry fish but is unsure how to go about it. It is focused on fishermen, but it is a good resource for anyone.
How to Fry Fish: The Ultimate Guide on Everything from Oil Temperature to Batter Recipes
I rarely eat freshwater fish, but this guy makes it sounds spectacular, and our very own MisHum (who is a fairly accomplished fisherman) swears by the stuff he catches in the upper Midwest! [Hat Tip: Misanthropic Humanitarian]
******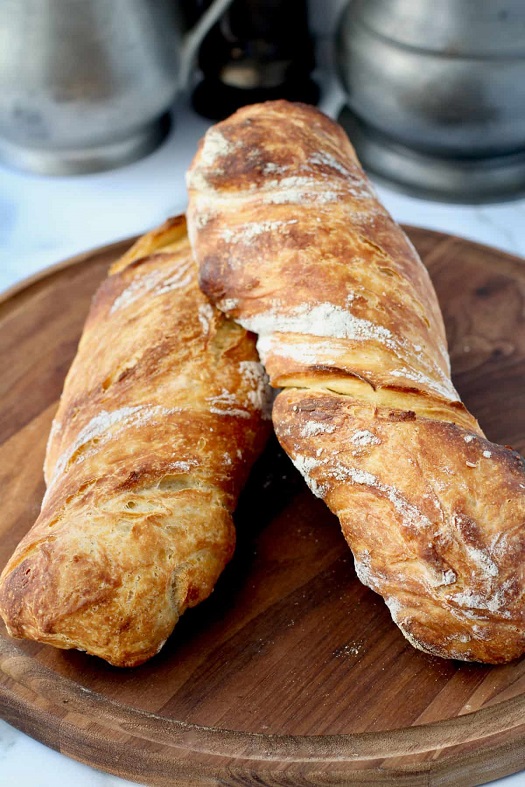 Italian Baguettes? What? When I think of Italian bread, I definitely don't think of baguette-shaped loaves. The Platonic Ideal in DildoWorld is the Pane di Casa that we used to buy from Addeo's Bakery in the Arthur Avenue neighborhood of the North Bronx. But this sounds amusing, and certainly easy, so if I remember to buy durum flour I will give it a shot.
No Knead Durum Stirato
But be warned...it is a poorly written recipe. I think I know what she means when she gives directions on how to fold the dough, but a few simple photographs of the process would have been nice, instead of 8,000 pictures of the finished product.
******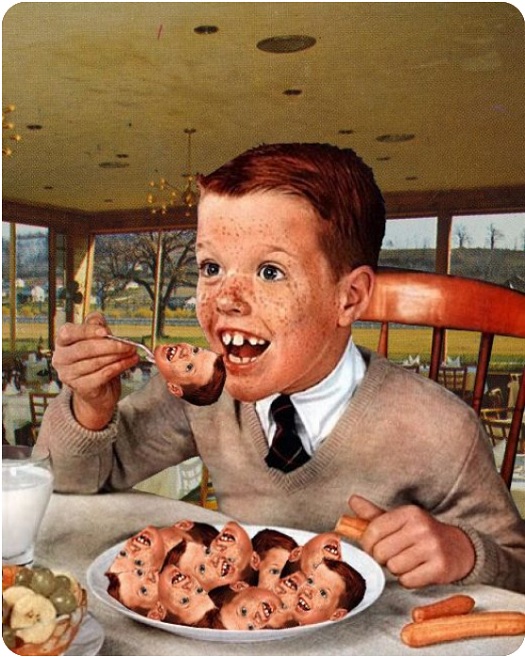 ******
Sous Vide is the cooking equivalent of a gorgeous 40-something, dressing appropriately and beautifully, walking in elegant heels (not too tall and not too short) smiling at you as she sashays by...! Posted by: CharlieBrown'sDildo at August 07, 2022 02:06 PM (XIJ/X) Or...it could be a shambolic zombie walking slowly and inevitably towards a meal while calling out for someone, anyone who might have "brains" Posted by: Boswell at August 07, 2022 03:49 PM (+Cgut)
******
Just send me oysters. Lots of oysters, and I will provide special dispensation for those without taste who insist upon maple syrup with their French Toast. And pork rib roasts from the front end of the pig where all the good and fatty meat lives, carrots that don't taste like stalky chalk, spare bottles of Van Winkle Special Reserve 12 Year Old Bourbon, an herb garden that actually produces herbs (but no basil!), well-marbled NY strip steaks and elk backstrap to:
cbd dot aoshq at gmail dot com.
And don't think that the rest of you are off the hook with maple syrup and French Toast: I'm still watching you! And I am watching you perverts who shake Manhattans and keeping a list for the Burning Times.