Tuesday Overnight Open Thread (8/2/22)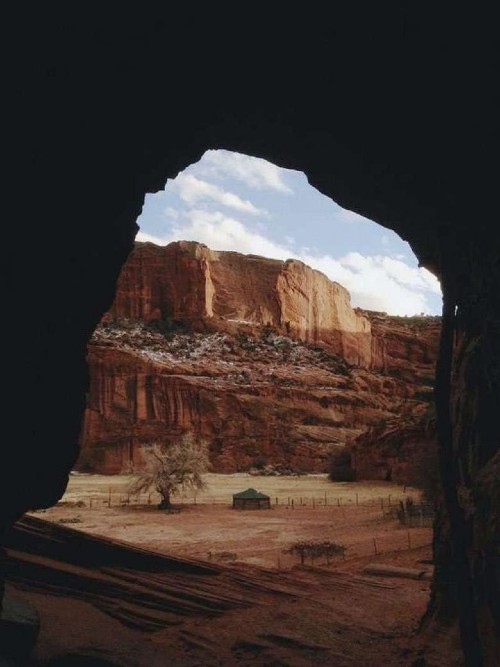 ***
The Quotes of The Day
Quote I At this point Pelosi has no choice but to visit Taiwan. She has to go. At this point you cannot — America cannot be bullied on the world stage by the CCP. They can't. And by the way, I doubt that China will shoot down her plane as that would be a massive act of war; a war hopefully they know they would lose, frankly, a war that nobody with a brain would ever want. And still, Pelosi has received little to no support from President Biden who appears more than content to kind of cower in fear and leave Pelosi out to dry. So far Biden is refusing to hold China accountable for anything. He won't even comment on the direct threats against our Speaker. Whether you like her or dislike her, it doesn't matter. She's two heartbeats away from being president." Sean Hannity
Quote II News flash to Boston: Russia's "special operation" in Ukraine is all over except the shouting. Plus, nobody in the USA cares about it anymore, and if they do, probably for the wrong reasons. The right reason to care is that the "Joe Biden" regime's insane campaign to destroy Russia has only brought Western Europe to the brink of collapse and ruin, thereby threatening the continuation of Western Civilization altogether.James Howard Kunstler
Quote III "The drastic policy change and substantial monetary relief required by the settlement will bring a strong measure of justice to NorthShore's employees who were callously forced to choose between their conscience and their jobs," Horatio Mihet, Liberty Counsel's vice president of legal affairs and chief litigation counsel
Quote IV "If we allow our country to keep being driven into the ground by the corrupt, evil politicians here in this city, then one day at your kitchen table the FBI is going to come in and tell you that you stood up at the school board meeting and you are now a domestic terrorist," she told the media. "So wake up, America. This isn't just about Guy Wesley Reffitt. This isn't about just 1/6. This is about our liberties being stomped on." Nicole Reffitt
***
Late breaking:
Kansas rejects Amendment 2, which would have eliminated a right to abortion from the state constitution
On Tuesday's primary ballot, voters rejected a measure, Amendment 2, which, if passed, would establish no right to abortion and no right to public funding for abortion under the state constitution. A "yes" vote on the measure would have eliminated the right to abortion under the state Constitution, while the "no" vote would leave the constitutional protections to abortion in Kansas unchanged. The rejection of the ballot measures leaves intact a 2019 decision by the state Supreme Court establishing a right to abortion in the Kansas Bill of Rights.
***
What is worse than nails on a chalkboard? This Ladies & Gentlemen..............
***
My guess? Black dogs don't matter.
100% black activist Shaun King reportedly used donor funds to buy $40K thoroughbred show dog Shaun King's Grassroots Law political action committee (PAC) campaign finance disclosures seem to show he paid roughly $40,000 to buy a dog bred by Potrero Performance Dogs, the Washington Free Beacon reports.
***
Marriage is a joyous but serious event in one's life.
It's one thing to call off one's wedding. It's another thing to throw it out to the worldwide web. Or am I just an old 29 year unhip Cob?
In a now-deleted Reddit post uploaded to the AITA sub, user @Anxious-Tax3838 turned to folks online for help after making the difficult decision to cancel her wedding three days before it was set to take place. The reason? Her fiance breached a relationship agreement they had during his bachelor party celebration, which she saw for herself in a video of the pre-ceremony festivities.
***
Freedom of speech for me.
But not for thee.
Carl Cameron, one-time chief political correspondent who left the Fox News Channel in 2017, was interviewed Saturday by Jim Acosta of CNN, and compared what Carlson airs on his show to falsely crying fire in a crowded movie theater. "The fact of the matter is, if you disturb the peace by starting a riot in a movie theater, cops are going to arrest you and you might end up in jail or you might end up in something worse."
***
From an outsider's perspective.
It looks like WV Democrat Senator Joe Manchin is trying to be the next Sen. Robert Byrd.
The deal for a long-sought $6.6 billion natural gas pipeline in West Virginia is just one of the energy plums that Sen. Joe Manchin III has secured in exchange for his support of Democrats' broader tax and climate spending bill. Another part of Mr. Manchin's deal with Senate Majority Leader Charles E. Schumer calls for the Senate to approve a major streamlining of federal permitting for oil, gas and other energy projects by the end of September. Republicans don't trust liberal Democrats to keep that bargain, which has outraged environmental activists. Republicans hope to force a test vote this week to show that Democrats aren't serious about speeding up domestic energy projects, long a goal of Republicans.
***
Just one more reason not to purchase an EV.
Electric Car Drivers: Why You Might Not Be Pumped Over Privacy-Jolting Mileage Taxes The environmental impact of electric cars may still be unknown, but leaders are growing concerned about the threat they pose to the financing of the nation's highway system. Because freeways and bridges are funded, in large part, through federal and state taxes on gasoline and diesel fuel, the battery-powered future will test whether roads can just be paved with good intentions. Lawmakers on both sides of the aisle are trying to devise new ways to raise that fuel tax revenue, which in fiscal year 2020 delivered $35 billion to the federal government and an additional $51 billion to state and local governments. But experts say that proposed fixes to the anticipated highway funding shortfall – involving charging drivers for the miles they travel by tracking their movement – pose a significant threat to personal privacy and liberty.
***
Language Warning - NSFW
***
My Senator, Ron Johnson (R-WI) is not a career politician. He was a businessman before winning a US Senate seat.
After 12 years he's finally "Getting It".
Johnson predicted in a Fox News interview that law enforcement "may indict Hunter Biden, but they'll probably seal—they'll do a deal—they'll seal all the information." "The American public will never get the full truth," he said. Both Johnson and Sen. Chuck Grassley (R-Iowa) have been involved in a yearslong investigation into the business dealings of President Joe Biden's son in places such as China, Ukraine, and elsewhere. The pair released a report in September 2020 that detailed extensive financial connections between Chinese Communist Party-linked entities and individuals and Hunter Biden. "We've known that the Bidens are a corrupt family for years," Johnson told Fox News' Dan Bongino, noting that the "corrupt mainstream media has been covering it all up" and "even the FBI." Johnson also predicted that legacy news media outlets will now turn on Biden amid increasingly low poll numbers.
Be a shame if the DOJ computers were hacked in to and stuff like this released.
***
Why do I like the politics of Florida's Ron DeSantis?
He doesn't put up with guff from the Lame Stream Media.
That's how a Republican should treat the liberal media, and the fact that Griffin took the time to dig up quotes from the hosts to bolster his point makes it all the more enjoyable. Behar once called DeSantis a "homocidal sociopath." Sunny Hostin, perhaps the dimmest host on the show despite having a law degree, has called him a "fascist and bigot." In another instance, Ana Navarro said DeSantis is "ant-black" while comparing him to dictators Venezuela and Nicaragua. Why in the world would anyone associated with 'The View' think that DeSantis would agree to give them the time of day?
Moar DeSantis news.
Paypal Unfreezes 'Moms for Liberty' Account After Florida Gov. Ron DeSantis Threatens Crackdown
***
I guess if you are attempting to attract the left wing vote,
this would be a very good endorsement.
Trump-hating Wyoming Rep. Liz Cheney is touting support from far-left Yellowstone actor Kevin Costner after he was photographed in a t-shirt reading "I'm For Liz Cheney" while filming for his Western-themed TV show. Cheney is deep underwater in her re-election bid for Wyoming's lone Congressional seat after aligning with Democrats and her fellow uni-party Republicans to impeach President Trump, going on to play a starring role on Nancy Pelosi's J6 "witch hunt" committee.
Wyoming Rep. Liz Cheney posted the photo of far-left Yellowstone actor Kevin Costner to her Twitter page yesterday, taking note of his status as a longtime Democrat in saying that "real men put country over party." Though her own supporters in conservative and patriotic Wyoming have abandoned her for aligning with far-left Democrats in their attacks on 45th President Trump and the America First movement, Cheney has seemingly found a political home among those Democrats, who praise her for turning on her own.
***
I got a chuckle out of this.
I hope you do as well.
Watch: Electric Bus Fails to Climb Steep Hill, Passengers Forced to Jump Ship as It Begins Reversing A video circulating on social media showed an electric public transportation bus in Maharashtra, India, failing to climb up a hairpin turn on a hilly road near Sinhagad Fort.
***
The ONT Musical Interlude & Salt Shaker Emporium
Born on this day: 2 Aug 1937
Canadian multi-instrumentalist and a master of the Lowrey organ, Garth Hudson, The The Hawks (Ronnie Hawkins's backing group), who then became known as The Band and also backed Bob Dylan on his US tour in 1965 and world tour in 1966. The Band had the 1969 US No.25 single 'Up On Cripple Creek', 1970 UK No.16 single 'Rag Mama Rag'. via thisdayinmusic.com
&&&
On this day:2 Aug 1962
Robert Allen Zimmerman legally became Bob Dylan having signed a music publishing deal with Witmark Music on 12th July of this year, engineered by Albert Grossman. via thisdayinmusic.com
***
I wonder if she can take up a hobby in prison?
Genius Award Winner.
A Florida inmate charged with punching a corrections officer in the face said that she walloped the female victim because she "was bored" and "had nothing else to do," according to a court filing. Investigators say the deputy yesterday was escorting Jazmyne Levesque, 23, to a pod inside the Pinellas County jail when Levesque attacked. The deputy was "taken to a walk in clinic for treatment," an arrest affidavit states. After being read her rights, Levesque, seen at right, reportedly copped to the battery, saying she attacked the deputy "because she was bored, had nothing else to do, and was already in a couple of fights earlier in the day." Levesque was charged with a felony count of battery on a law enforcement officer.
***
True love.
Tonight's Feel Good Story of The Day.
True love really can strike at any age – as two elderly care home residents have recently demonstrated. Mary Turrell said it was 'love at first sight' when Derek Brown moved into her care home, during the pandemic. After their eyes met across a crowded room, the pair – both aged 77 – became inseparable. In fact, they're so smitten that they just tied the knot – at their care home's first ever wedding.
Ahh, the kinder, gentler Misanthropic. Too kind and gentler?
Check out this Feel Good Story.
Elderly California store owner fires at armed robbery suspect who shouts, 'He shot my arm off!'
California robbery suspect found later at a hospital suffering from gunshot wound
***
Tonight's ONT has been brought to you by Pottery.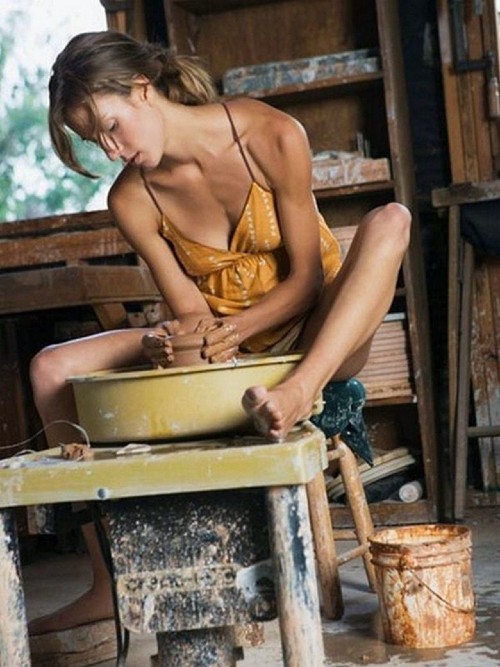 Notice: Posted with permission by the Ace Media Empire and AceCorp, LLC. Legal representation by Dewey, Cheatem & Howe, S.C. ONT Tips, loose change, drink tokens and burner phones to petmorons at gmail dot com. Everything negative to someone who cares.
Posted by: Misanthropic Humanitarian at
10:00 PM
MuNuvians
MeeNuvians
Polls! Polls! Polls!
Frequently Asked Questions
The (Almost) Complete Paul Anka Integrity Kick
Top Top Tens
Greatest Hitjobs
News/Chat