Food Thread: It's A UFO! Quick...Eat It!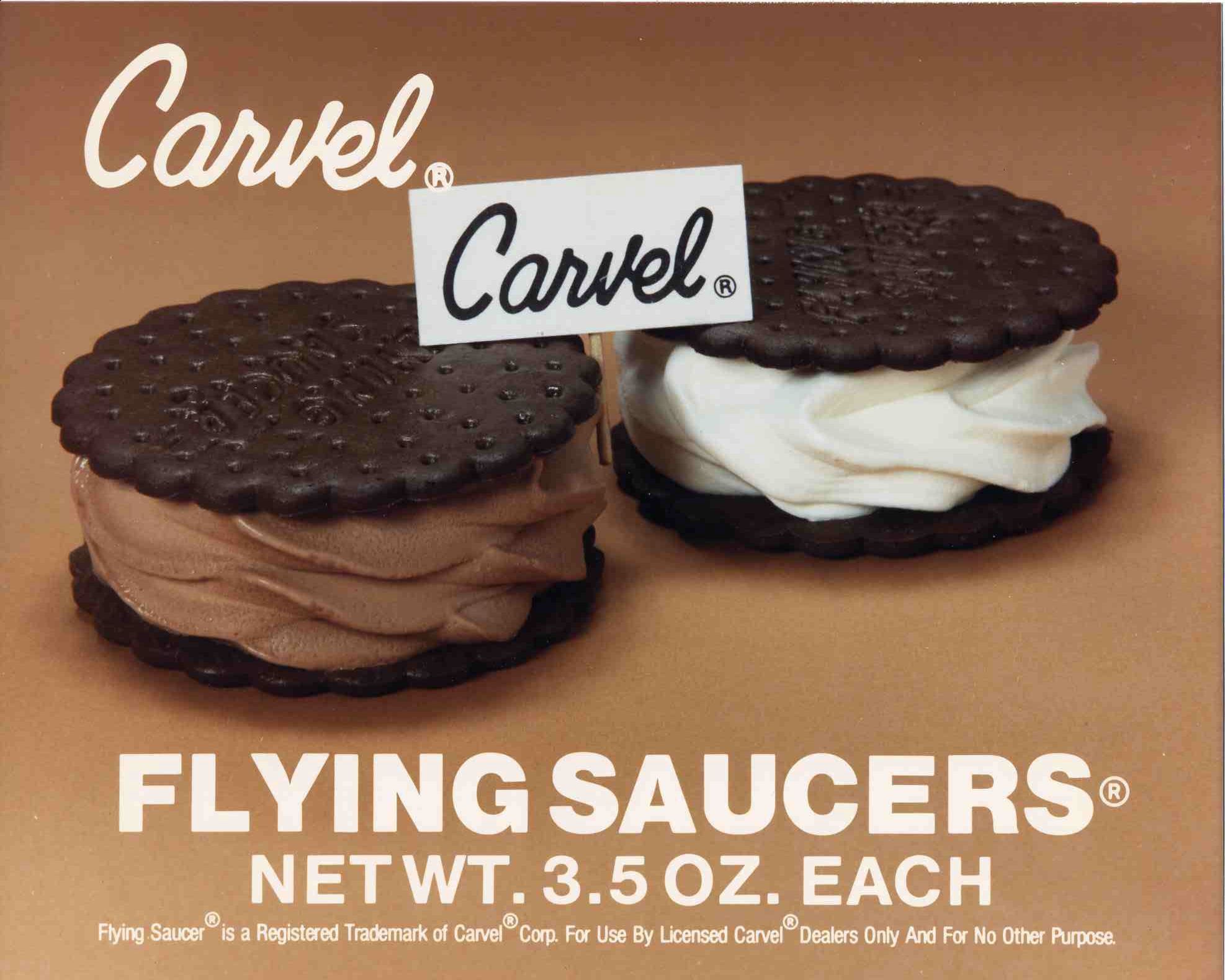 I remember those from my youth, lo so many years ago (I'm 29!). As a summer dessert they were hard to beat, although the airy ice cream that Carvel used was not the greatest. Fast forward a bunch of years, and my small regional supermarket makes them fresh, and their ice cream is pretty damned good! The huge issue is which flavor to choose: vanilla or chocolate! I think that the chocolate is a bit discordant because the cookie is also chocolate, but the ice cream itself is excellent, so it really is an intractable problem, solved only by eating one of each. Solomon would be proud!
******
From longtime commenter and cocktail aficionado "Naturalfake" comes a gentle correction of my total screwup from last week. I touted the "Corpse Reviver #2" as a wonderful cocktail...and it is! But I had lost my version of it in a PC crash several months ago and just grabbed one off the internet because I was lazy and stupid. I made the obviously idiotic assumption that the recipes would be the same, and didn't bother to check it against my printed copy in my personal cook book. Dumb. Here's a good recipe.
Corpse Reviver #2 3/4 oz gin
3/4 oz Kina Lillet (substitute with Cocchi Americano or Tempus Fugit Kina L'Aero d'Or)
3/4 oz lemon juice
3/4 oz triple sec/Cointreau Shake with ice. Pour into glass rinsed with absinthe or just add a dash or two of absinthe to the mix (the lazy man's way).
Garnish with lemon twist. Like most of these classic cocktails. It's super easy, barely an inconvenience. Cheers!
In addition to exposing my stupidity, it also highlights one of the problems with the explosion of cooking websites. Everyone wants to churn out lots of new recipes, but there is a reason why old recipes are still around...many cooks have perfected them over many years. So a new riff on an old standard may be the best thing in the whole world, but it usually is a silly change that does nothing to improve the original, and usually makes it weird. That's why classic cookbooks are in demand.
******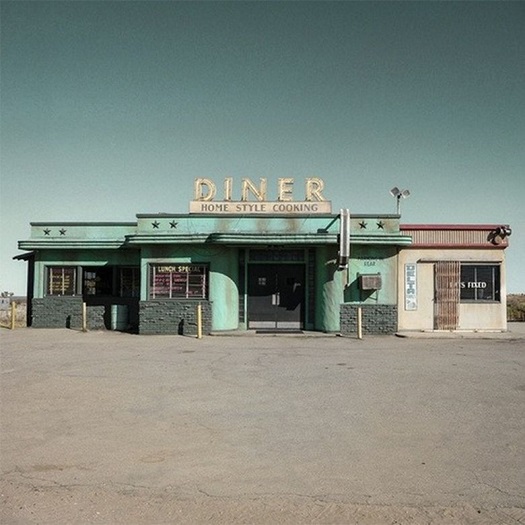 [Hat Tip: Misanthropic Humanitarian]
That's the sort of place that rarely disappoints. At least before it went out of business! Simple food, the coffee is hot, expectations are low, and sometimes that slice of pie or the grilled cheese is great! And the best part is that there are no gluten-free options, and if you order an egg-white omelet with turkey bacon you will be asked to leave.
******
Does anyone think about coleslaw? It's usually an afterthought that comes in those ridiculous tiny paper cups that soak through halfway through the meal because it is drenched in dressing. And because it was made a week ago the cabbage no longer crunches, so it is an insipid and mostly ignored part of a meal. But at home? You can make great coleslaw in about 10 minutes that beats anything from your local diner or casual restaurant. There are tons of recipes for the dressing, so choose one that pleases your palate. I use one from
"The Thrill Of The Grill,"
which is a solid cookbook and a good source for basic stuff. Their recipe uses too much sugar and celery seed and no hot sauce (damned commies!), but that is easily fixed. But the vegetables are a big deal too! I use half green and half red cabbage, add a whole lot of grated carrots, some thin-sliced red onion, and if I have a jalapeno or other spicy chile I'll mince that for some extra pop. Green onion too if I have it. I use a big butcher knife (12" curved blade) to quarter and slice the cabbage nice and thin. I think the longish slices add to the texture. Mix it all up, add the dressing (not too much! You can always add more) and let it sit for a couple of hours to soften the cabbage a bit. And use your hands to mix it. I put on a pair of gloves and just go to town...it is by far the easiest and best way, and sort of fun too. One last thing; taste it just before you serve. It will change, and might need a splash of hot sauce or some fresh cracked pepper or a pinch of salt, or even some more celery seed (shudder).
******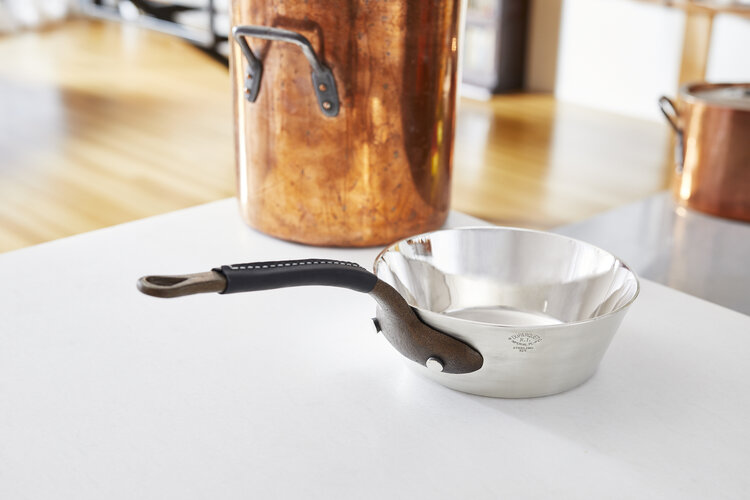 Why yes! I do want one of those! That's an 8.5" "Fait Tout," which is simply a do-everything pot. It's a great design that has fallen out of favor for reasons that I cannot fathom. Although the solid silver version that you see above is a bit pricey. $6,800 for a pot seems extravagant, but in the interests of cooking scholarship I would be happy to be given one so I can try it out.
Solid Silver Cookware
makes perfect sense, because silver is a marvelous conductor of heat, and it is almost completely non-reactive. But that's for metals...the best conductor of any compound is diamond, although I am unsure how one would make a sauté pan out of grandma's engagement ring. [Hat Tip: the guy who doesn't want attribution]
******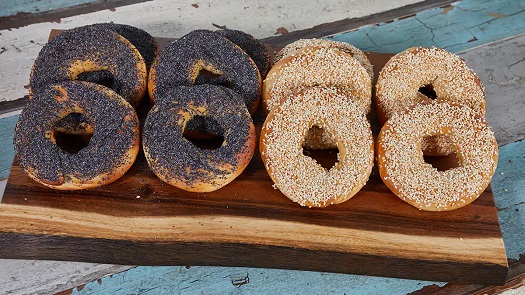 The secret Jewish history of Montreal bagels and where to eat them
Yup...they are good. I have only had them once so I can't speak authoritatively about them, but I think I prefer NY bagels. I also had Montreal Smoked Meat, which is their version of pastrami, and it was excellent...really impressive, although not as fatty as the best of the New York style pastrami, and therefore not as good. Because as we all know: Fat Is Flavor!
******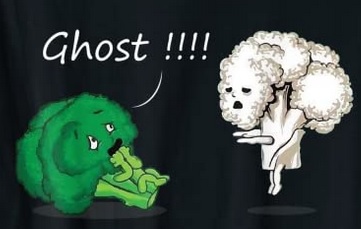 ******
Just send me oysters. Lots of oysters, and I will provide special dispensation for those without taste who insist upon maple syrup with their French Toast. And pork rib roasts from the front end of the pig where all the good and fatty meat lives, carrots that don't taste like stalky chalk, spare bottles of Van Winkle Special Reserve 12 Year Old Bourbon, an herb garden that actually produces herbs (but no basil!), well-marbled NY strip steaks and elk backstrap to:
cbd dot aoshq at gmail dot com.
And don't think that the rest of you are off the hook with maple syrup and French Toast: I'm still watching you! And I am watching you perverts who shake Manhattans and keeping a list for the Burning Times.