Gardening, Puttering and Adventure Thread, July 23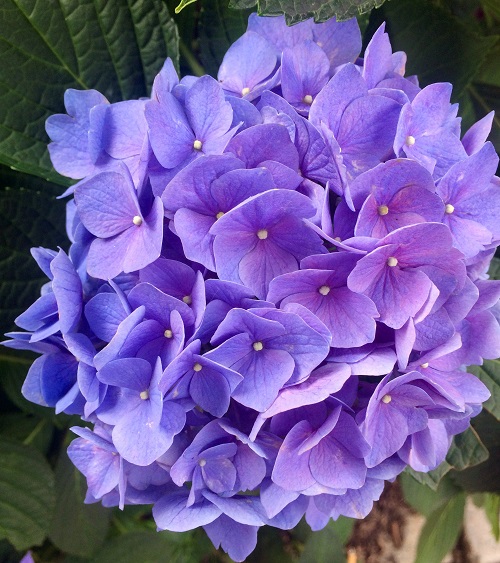 Is blue your favorite?
My, it has been hot! This is a refreshing sight!
I haven't submitted before, but thought I'd submit these photos of hydrangeas blooming here in Virginia. The Pilot
Or do you prefer pink?
Here is the plant. Lovely. I think the two colors together are fascinating. I always thought that soil pH was key to the coloration of hydrangeas. Seeing two colors on the same plant is different!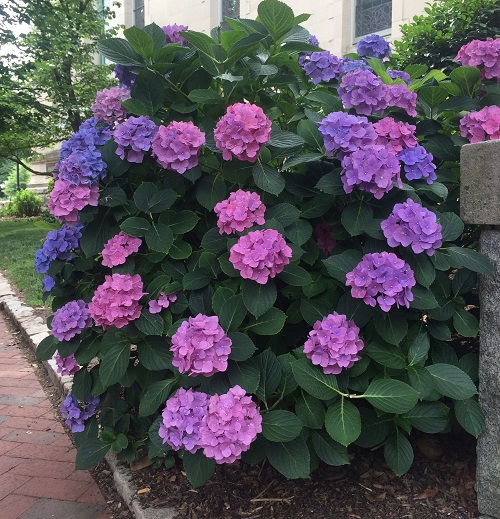 *
Here's another cooling scene:
I was walking through this little hidden garden in Bethesda and this caught my eye. I thought they were artificial it is such an unusual look for a flower. Sharon (willow's apprentice)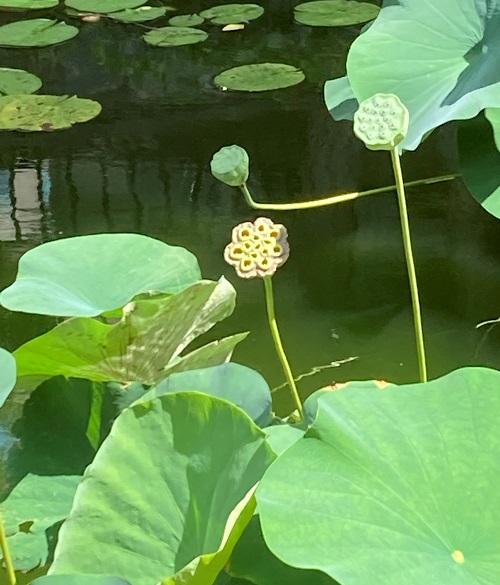 Edible Gardening
Hi KT! Some photos of the garden, featuring raccoon-ravaged corn, and one of the culprits. Miley, the duchess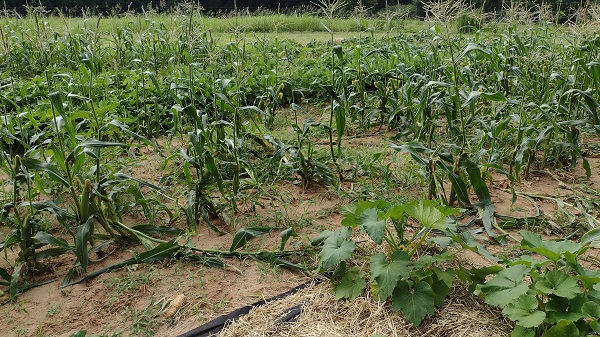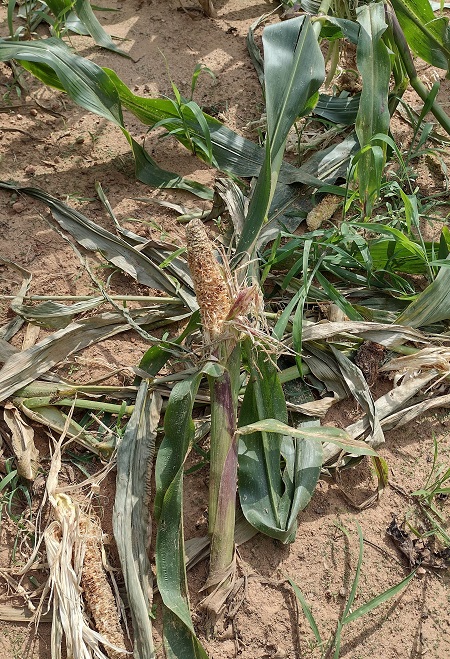 What a face!
*
Hey KT,
Not sure if I ever told the Horde about the saga of my pear trees. I got a pear tree about 15 years ago before I was seriously into gardening. The first place I planted the tree, the sun was too intense. In Arizona, this area at least, if things say full sun, most of the time they are lying. The tree suffered where it was for two years and almost died so I dug it up and put it in a giant pot to baby it for awhile until it recovered. Then I planted it where it has been now for 10 years. About 3 years ago, I was disgusted with it as it had never fruited once. I did research and lo and behold pear trees need a mate. So I bought another pear tree. The new pear tree always blossoms first and the old tree second so it is a bit of a challenge to pollinate the trees timing wise. Three years ago I finally got the old pear tree to make fruit, but the new tree hasn't made fruit until this year. I didn't even realize I had fruit on the new tree until this morning when I was watering something else and I looked over and the fruit caught my eye. So I was a very proud plant mom this morning. The first picture if the new pear tree, it is an Asian pear Li something. The second picture is the old pear tree, which is also some sort of Asian pear but as you can see completely different. Also a picture of the first ripe madhu melon that I harvested this morning. These kind of mornings are what keep me excited about gardening. WeeKreekFarmGirl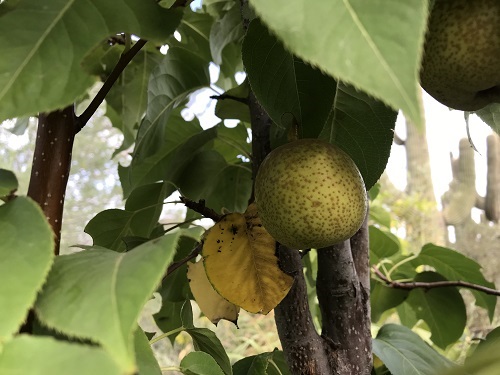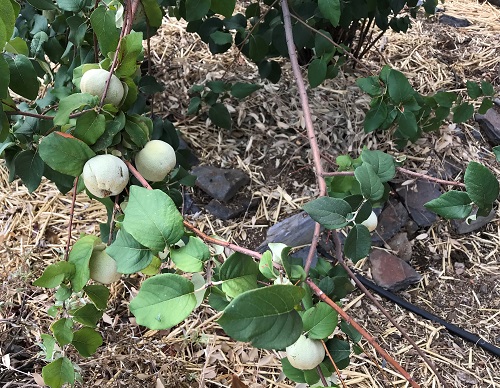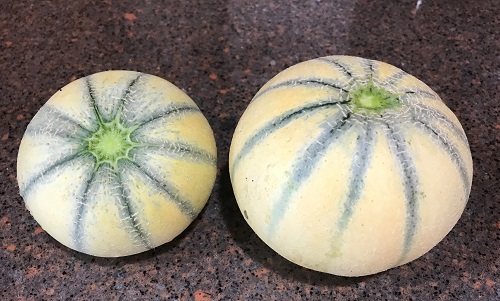 Gardens of The Horde Anything going on in your garden? I had some things to post, but accidentally trashed part of the post, so be looking for your content later. Note kidding when I said earlier that my brain is not exactly in gear. Here are a couple of lilies from the garden of
Don in Kansas.
His head seems to be in gear.
Lilium henryi, above, and "Anastasia." L. henryi is a Chinese species that is supposed to be indestructible. Mine is four feet tall this year, but it can get over six feet when established. The stem is thin and willowy, so if you live in a windy place like Kansas, it needs to be staked. Anastasia is an "orienpet," a hybrid of oriental and trumpet species. The flower is large, over seven inches across. The plant is supposed to get up to six feet tall, but mine is barely three feet, making photography a bit awkward. I expect it will grow taller in coming years.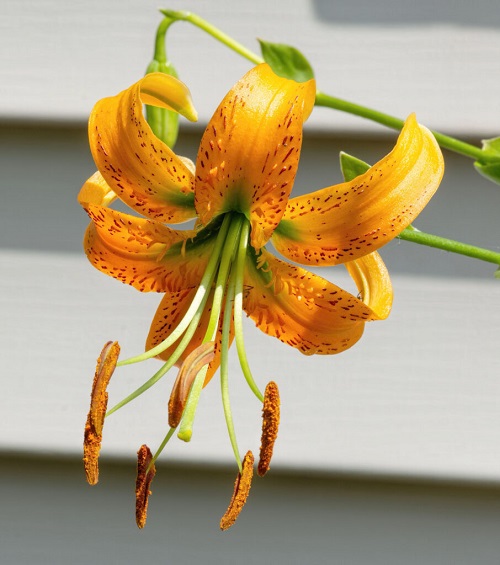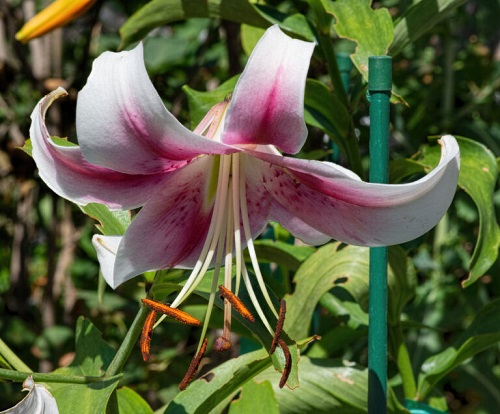 Wow. More at the link.
Hope everyone has a nice weekend.
If you would like to send photos, stories, links, etc. for the Saturday Gardening, Puttering and Adventure Thread, the address is:
ktinthegarden at g mail dot com
Remember to include the nic or name by which you wish to be known at AoSHQ, or let us know if you want to remain a lurker.
Week in Review What has changed since last week's thread?
Gardening, Puttering and Adventure Thread, July 16:
A giant Agave blooms. A gorgeous damselfly. Desert crops and herbivores. Heh.
A hike with a connection to the past. Wildlife found while clearing a garden space.
The toad is especially cute. And a BIG daylily. Any thoughts or questions? I closed the comments on this post so you wouldn't get banned for commenting on a week-old post, but don't try it anyway.
Posted by: K.T. at
01:18 PM