Monday Overnight Open Thread (6/27/22)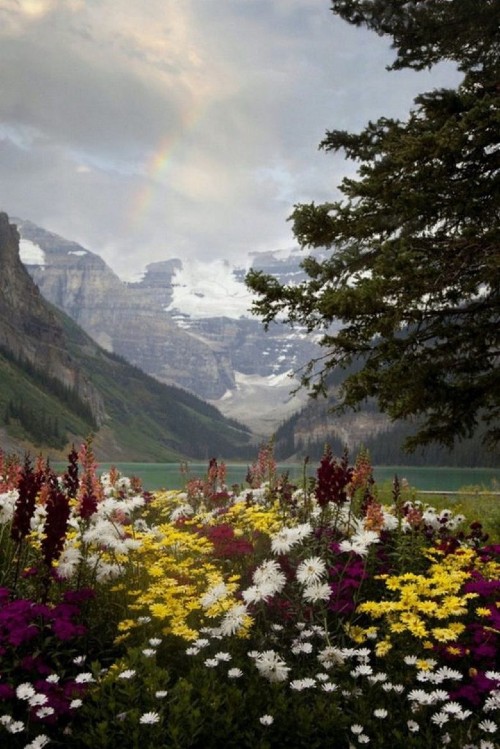 ***
The Quotes of The Day
Quote I I'm 80, and I'm going to do what I want." John Davidson
Quote II "There is no statutory ability for the City of New York to issue inconsistent laws permitting non-citizens to vote and exceed the authority granted to it by the New York State Constitution," New York State Supreme Court said in the decision
Quote III Dedicated to the craft of gun making. Dedicated to your freedom. Quality, security, and the promise of this great country.
Smith & Wesson's just-released "Who We Are" video
***
You want spite? Nose, face, meet knife, some assembly required.
The original charging fee was £80, but attendees complained so much that organizers lowered it to £50 for that partial charge. "This service is for emergency use only," the statement warned, "and cannot be guaranteed." Maybe you're thinking this is no big deal, and I'm inclined to agree. You can't just flip a switch and turn a rural area into a massive charging station for untold numbers of electric cars. But you can flip a switch, so to speak, to turn on the diesel generator that powers those chargers. Wait, what? Yeah, those green batteries are kept powered by the farm's diesel generator which is "switched on as and when it is required," according to the report. But wait just another moment because it gets even better. "This system is thought to be better for the environment than installing a Tesla Supercharger." I'm not sure how to write a punchline here when the environmental movement just did.
***
Performing ONT research I do run across some interesting things.
Did you know that the NYPD has its very own beekeepers Division?
June 27 (UPI) -- The New York Police Department said its beekeepers division was dispatched to a midtown Manhattan eatery over the weekend to remove 2,000 bees. "The [bees] will now be relocated to an area where their pollenating skills will be put to good use," the official NYPD Twitter feed said Sunday.
***
Well it looked good on paper. Damn!
A new product recall is here to put a damper on your summer get-togethers: a light-up patio umbrella powered by solar panels and sold by Costco has been recalled following reports of the umbrella's panels catching fire. There is nothing quite like a relaxing summer kick-back with your loved ones—that is, until the party is interrupted by your umbrella bursting into flames. SunVilla's Solar LED Market Umbrella, which was sold at retail giant Costco, was recalled in a joint filing by the United States Consumer Product Safety Commission and the Government of Canada on Thursday.
***
I can just hear the computer generated voice, "Make me a sammich, dammit!"
Robots With Flawed AI Make Sexist And Racist Decisions, Experiment Shows For years, computer scientists have warned of the perils artificial intelligence (AI) poses in the future, and not just in the sensational terms of machines overthrowing humanity, but in far more insidious ways too.
***
I love transparency.
Don't you?
WAYLAND — Police Chief Sean Gibbons remains on leave and there is no time frame for a resolution as to when or if he will return to the job, acting Town Manager Stephen Crane said. "Hopefully, we will have an update soon," Crane told the Daily News. "Speaking generally, there are certain matters that take time to get sorted out, and this is one of them." Crane said he could not disclose why Gibbons is on leave, other than that it's a personnel matter. Lt. Ed Burman has served as acting chief since Gibbons was put on leave.
***
If you can't dazzle them with brilliance.
Baffle them with bullshit and money.
In convenient timing for his upcoming reelection campaign, far-left California Gov. Gavin Newsom has struck a budget deal with the Democrat-controlled state legislature that includes handing out stimulus payments to voters in the name of "inflation relief." At the same time, lawmakers reportedly turned thumbs down on a suspension of the gas tax. California reportedly has the highest gas tax in the country, clocking in at nearly 60 cents per gallon. According to the American Petroleum Institute, when state and federal taxation is factored in, it rises to about 87 cents per gallon in gas taxes.
***
Nancy Pelosi once again demonstrate she's a classy broad.
Update
The office of House Speaker Nancy Pelosi (D-Calif.) responded after a newly elected Republican lawmaker accused the speaker of pushing her young daughter. Rep. Mayra Flores (R-Texas), who was recently elected into Congress in a special election, claimed Pelosi nudged her daughter during a group photo. But a spokesman for Pelosi wrote in several Twitter posts that those allegations are unfounded. Pelosi, he claimed, was instead trying to move so that her daughters wouldn't be hidden behind her. "It's sad to see 'news outlets' that know better misrepresent the Speaker's effort to ensure Rep. Flores' daughters wouldn't be hidden behind her in all of the photos of such an important moment for their family," spokesman Drew Hammill wrote, referring to Fox News' reports on the matter.
Be honest, the old hag pushed the kid out of the way. It won't make any difference to her constituents. They may be offended she didn't try to abort the child.
***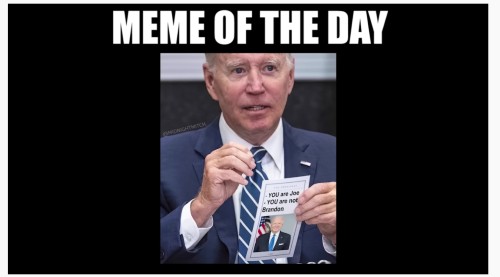 ***
Obviously you can pick and choose which SCOTUS decisions you like.
State Attorney General Suggests Considering Applicants' Ideological Viewpoints in Denying Carry Licenses
The California AG endorses denying licenses based on the applicant's "hatred" or "racism." Friday, the day after the New York State Rifle & Pistol Ass'n v. Bruen Supreme Court decision, the California Attorney General wrote a letter to California law enforcement and government lawyers, expressing "the Attorney General's view that the Court's decision renders California's 'good cause' standard to secure a permit to carry a concealed weapon in most public places unconstitutional." California thus seems ready to promptly shift to a fundamentally shall-issue regime, in which pretty much all law-abiding adults can get licenses to carry concealed weapons. Nor will this require legislative action, I think; California already has a may-issue regime in place for licensing, so—as the AG's office notes—licensing authorities ("sheriffs and chiefs of police") can just use that regime but essentially without applying a good-cause requirement.
***
What was once a beautiful city is no more.
How do we remain the United States of America when you no longer can have a civilized converstation?
Pics: Portland Police Release Photos of Riot Damage Inflicted Over the Weekend
***
Because brussel sprouts were meant to be cooked with bacon in your cast iron skillet. Then white pepper sprinkled on them and topped with molasses.
Proteins in plant-based meat alternatives may not be as accessible to human cells as those from real meat, a new study has suggested. While plants rich in protein, such as soy beans, are commonly used worldwide, researchers, including those from the Ohio State University in the US, say it is unclear how much of the nutrient makes it into human cells. In the study published on Wednesday in the Journal of Agricultural and Food Chemistry, scientists assessed if human cells grown in a lab absorb the same quantities of the protein building blocks peptides from meat alternatives as they do from chicken.
***
Self-defense is a God given right. And there is one more country realizing that.
Zamfara in northwest Nigeria is encouraging its residents, especially farmers, to apply for licenses that will allow them to carry guns and other weapons, for self-defense against worsening insecurity in the state. The state's plan is to start with 500 gun licenses in each of the state's 19 emirates, to be issued by the police. That means nearly 10,000 guns will soon be in private hands in the state but it is not clear what the criteria for issuing licenses are, including what kinds of guns are permissible.
***
There is drunk, then there is Drunk
We've all been there: you go out drinking for a night on the town, down a few drinks, only to wake up with something... missing; maybe it's your wallet, or your keys, or your phone. Or maybe, if it's the case of one unnamed contractor working out of Japan, it's a flash drive holding the personal information of about half a million residents. According to the national outlet NHK, which first reported the incident late last week, the unidentified dude was a contractor working with the city of Amagasaki, specifically tasked with dispersing subsidies to residents that were hardest hit by the coronavirus pandemic. Details about those specific residents—and the rest of Amagasaki's 465,177 taxpayers—were held on a single flash drive, which somehow found its way into a bag that he took with him for a Wednesday bender.
***
The ONT Musical Interlude & Greeting Card Emporium
On this day June 27, 1998 - Walk of Fame
Anne Murray, Gordon Lightfoot and Bryan Adams each officially received a granite star on Canada's Walk of Fame, on King Street in Toronto. They were the first three pop artists to be honoured into the newly recognized group of Canadian stars.via thisdayinmusic.com
&&&
On this day June 27, 2015 - Chris Squire
Chris Squire, the bass guitarist and co-founder of 1970s British progressive rock band Yes, died at the age of 67 after battling leukemia. He was the only member to appear on each of their 21 studio albums, released from 1969 to 2014. via thisdayinmusic.com
***
Once again a person's home is his or her castle.
Tonight's Feel Good Story of The Day.
A Phoenix, Arizona homeowner shot and killed two men who were attempting to break into the home Saturday morning, police said, according to reports. When police arrived before 8 a.m. in response to several 911 calls, officers found the two alleged intruders on the ground in front of the home. "Witnesses told the officers the shooter was inside the home next to where the men were lying," Sgt. Philip Krynsky told FOX 10 Phoenix.
***
Sometimes poltics get's personal. And you can become a
Genius Award Winner.
Jeann Lugo, an off-duty police officer and Republican state Senate candidate in Rhode Island, was arrested Saturday and charged with assault after punching a woman in the face at an abortion rights rally in Providence. Lugo's attack was caught on camera by podcaster Bill Bartholomew as thousands rallied at the State House there. The woman is one of Lugo's opponents in the forthcoming election, writes ABC News.
***
Tonight's ONT has been brought to you by Soda For Morons.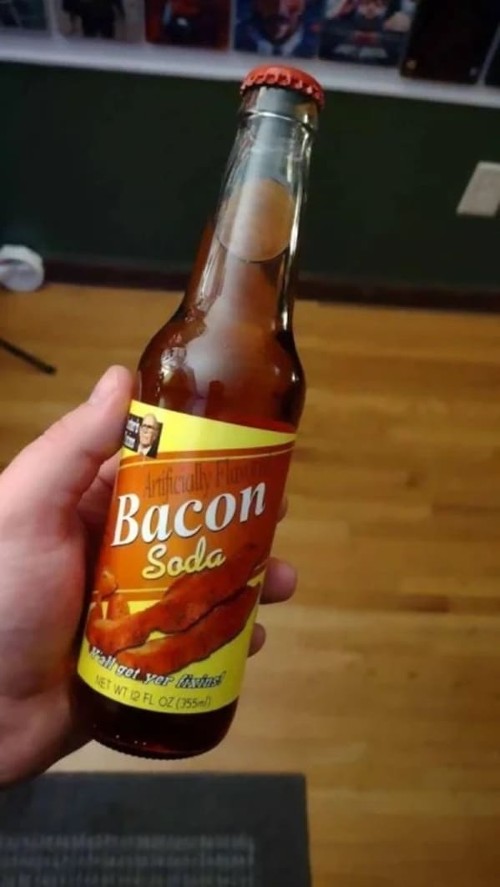 Notice: Posted with permission by the Ace Media Empire and AceCorp, LLC serving your ONT requirements since 2008. No hamsters were injured in the production of this ONT.
Posted by: Misanthropic Humanitarian at
10:00 PM
MuNuvians
MeeNuvians
Polls! Polls! Polls!
Frequently Asked Questions
The (Almost) Complete Paul Anka Integrity Kick
Top Top Tens
Greatest Hitjobs
News/Chat