The Market Tanks and Mortgage Rates Spike and Biden Claims None of This Has Anything to Do With Him
The Dow Jones Industrial Average dropped below 30,000 for the first time since... oh, since right around the time Biden presumed office in January, 2021. Former cob Andy snarked "the Dow used to have a 3-handle, but there were mean tweets... so there were some trade-offs."
Mortgage rates
also climbed, naturally.
The average rate for a 30-year fixed-rate mortgage is now at 5.78%. That is the highest it has been since 2008. The impact of the rate hikes will take a while to filter through the economy, and that means markets could remain under pressure, extending a miserable year in Wall Street.
But the tweets. Right, Pastor David?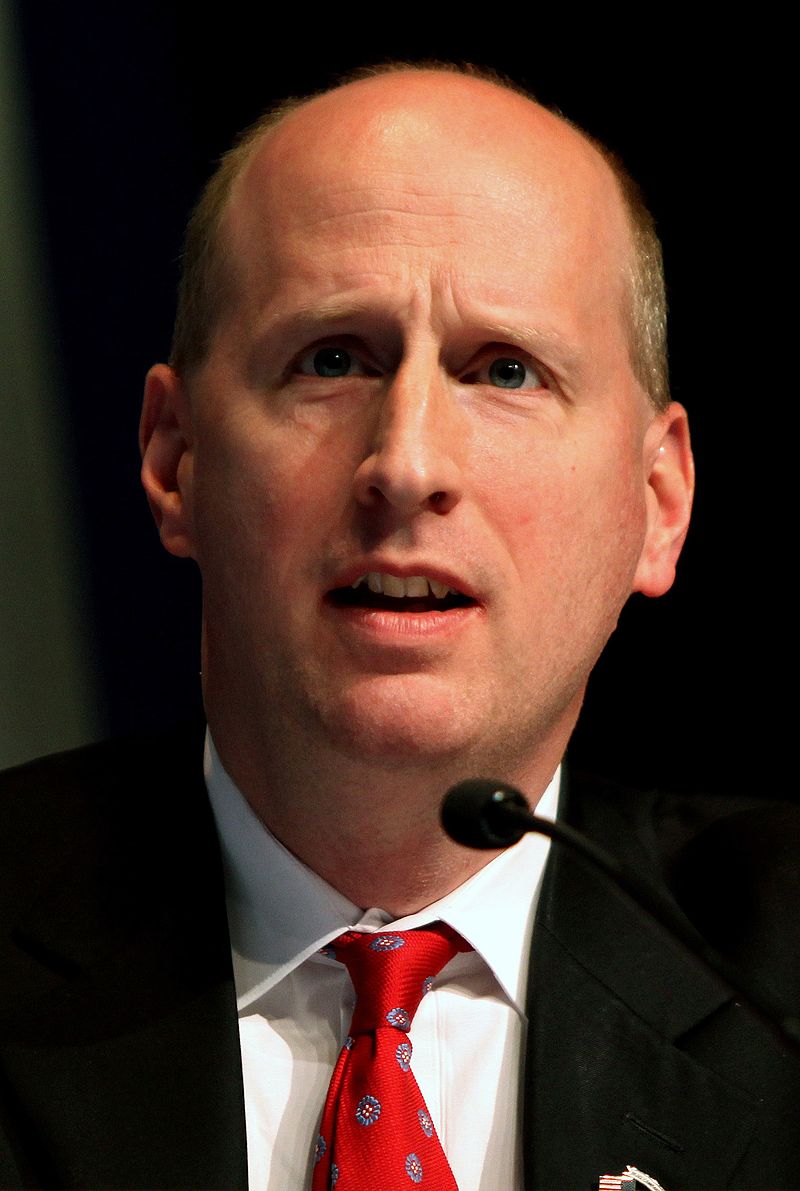 Biden claims that there is just no connection between him pumping trillions of fake dollars into the economy, and all of those extra trillions of dollars now being worth less now there are so many more of them:
Washington (AP) -- Biden tells AP that the notion that the 2021 coronavirus relief bill caused inflation is 'bizarre'. Posted by: JackStraw
He said this in a puff interview with
AP "reporters" and other members of the corrupt propaganda Democrat media.
He also claimed that the recession, which is already here, is not "inevitable." He has made this claim before, about the recession not being "inevitable." That word "inevitable" you keep using. I do not think it means what you think it means.
"Be confident, because I am confident we're better positioned than any country in the world to own the second quarter of the 21st century," Biden told the AP. "That's not hyperbole, that's a fact."
Really? Well we'll check in at the end of the second quarter. Will you defend this "fact" then, Jack?
He pointed to the nation's low unemployment rate as a reason for optimism.
It's going up.
The president also called the argument used by Republican lawmakers that the American Rescue Plan -- the COVID-19 relief package passed last year -- was to blame for inflation "bizarre."

Yeah, Republicans and their "voodoo economics" about "supply" and "demand" being somehow inversely related.

... "People are really, really down," Biden said.
"They're really down," he added. "The need for mental health in America, it has skyrocketed, because people have seen everything upset. Everything they've counted on upset. But most of it's the consequence of what's happened, what happened as a consequence of the COVID crisis."

Biden's claim that his trillions of fake dollars had no affect on the value of fake dollars suddenly falling is one being pushed by all elements of the depraved and debased US government and the Democrat Party apparatus. A DNC advisor tells Jake Tapper, himself part of the Democrat Party apparatus, that the only reason we have inflation caused by Biden's spending of his first $3 trillion in fake dollars is that the Republicans
wouldn't let him spend the other $3 trillion in fake dollars, which would have soaked up the previous $3 trillion.
Like having another shot might "sober you up" for your drive home, because the new shot might "straighten out" the shots you've already gotten drunk on.
Matthew Hamilton
@MatthewDavidHa4
"If only we'd spent $6 trillion more we wouldn't have so much inflation." The devil himself doesn't lie this audaciously.
Biden keeps insisting that inflation is worse in countries not headed by Biden, which is, what's the word, a complete lie. His Ditzy Kitchen Witch keeps trying to explain
how Biden's lies give texture to the truth.
She also refused to give a straight answer about why Biden isn't letting US firms drill more in the US, or even saying he wants them to drill more. She keeps saying Biden wants oil companies to "produce" more oil and "refine" more oil -- but won't say he wants them to drill more oil. He just wants them to "produce" and "refine" oil that magically appears in golden barrels, provided by petro-elves.
This is very, very telling: Energy Secretary Jennifer Granholm insists she wants to "accelerate" oil production
now
, and wants companies to invest in production
now
, but also says she wants oil production to end within "five to ten years" -- so her plan is to bankrupt oil companies and make any money they spend
now
a loss for them. She just wants them to spend
now
to get the Democrats through a particularly tough political jam. And then they can go bankrupt, once Democrats are through 2022 and 2024. Amazing. Even more amazing? The limpdick liberal CNN anchor doesn't even bat an eye at this or press her on it. He doesn't press her on the extreme cynicism of demanding that companies pay hundreds of millions of dollars to increase capacity now, just to get the Democrats through a couple of elections, so the Democrats can then bankrupt them. And he lets her pretend this will all just happen naturally -- not due to the Democrats' deliberate policy choices, such as Biden's moratoriums on drilling and cancellation of pipelines.