The Washington Post and Taylor Lorenz Lie to Smear (and Maybe Deplatform) Law YouTubers Who Got the Amber Heard Defamation Story Right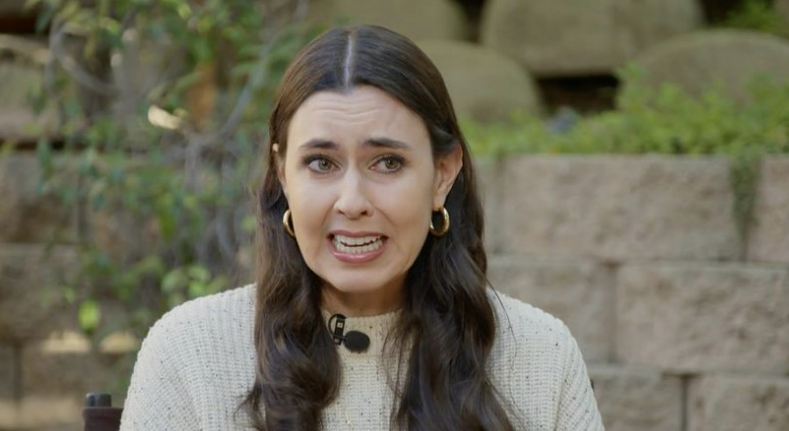 Do you know what the "Adpocalypse" was?
There were two. The Adpocalypses were brought down by the leftwing legacy media. They noticed that their own advertising revenues were sharply declining, while the advertising revenues being collected by independent, non-traditional media figures -- such as YouTubers -- was skyrocketing. They decided to do something about that. They decided to take out the competition. The first Adpocalypse was an attempt by the Wall Street Journal to make advertising on non-approved legacy media outlets dangerous for corporations by smearing YouTubers like PewdeePie as racists. That resulted in YouTube imposing a censorship regime, and advertisers fleeing the platform. The second one was when gay blogger Carlos Maza attempted to take down Steven Crowder, alleging that YouTube approved of homophobia. Again, more censorship, less ad revenue. Now Taylor Lorenz and the Washington Post are attempting a third adpocalypse. They're attempting to take out rivals to the leftwing legacy media -- specifically, YouTubers who sided more with Johnny Depp during the Amber Heard defamation trial. The leftwing media, of course, had uncritically championed Amber Heard, as they'd championed all #MeToo allegations, #BelievingAllWomen without asking for any evidence. In fact, the defamatory opinion piece Depp sued Heard for appeared in the Washington Post.
They just added a stingy "Note" to their defamation.
So Lorenz is now attempting to
paint it as dangerous for people to openly question #MeToo allegations on YouTube,
and to suggest there's something wrong with non-legacy-media outlets making money off of a major media story. There's nothing wrong with the Washington Post making money off it, of course -- because they take the proper leftwing view of things.
But people like Rekieta or YellowFlash or That Umbrella Guy, the people who thought that Amber Heard was lying? Which, of course, a jury found to be the case? They're dangerous and they shouldn't be allowed to make money off it. And damnit, YouTube has got to
control
who is allowed to make money from these news events! By the way: The entire Depp/Heard story was already heavily censored by YouTube. Videos would be demonetized -- denied advertising -- if they discussed it all. Because of this, YouTubers were forced to resort to the childish tactic of referring to Depp as "The Pirate Guy" and Heard as "the Aqua Lady" to avoid censorship and demonetization. They had to avoid saying the names of the people they were talking about. No, I'm serious. But that's not enough for Taylor Lorenz and The Washington Post. Either they have to declare "The Aqua Lady is telling the truth and The Pirate Guy is an abuser," or they must be deplatformed! And Lorenz, in making the case that only she, a nobody, barely-educated semiliterate wannabe influencer who pretends to be a tweenager online and gets away with it because she is effectively developmentally delayed, should be allowed to weigh in on the Depp-Heard trial,
and that actual trial lawyers like Rikieta and LegalBytes should not be so allowed
, is on a scorched earth campaign to make them toxic to advertisers. And of course she's also up to her old tricks of claiming she reached out to her subjects -- I mean, targets and victims -- for comment. Spoiler alert:
She did not reach out to her targets and victims for comment.
She did reach out to them
after
they publicly complained on twitter that she lied about reaching out to them for comment. I guess she thinks that counts...?
She did the same thing to ThatUmbrellaGuy. See the link to Twitchy for that.
Update!
And now the Washington Post
has stealth-edited her lying "report" to omit the false claim that she had reached out to the YouTubers for comment.
The Washington Post article appeared to have been stealth-edited, removing the claim that Lorenz had reached out to the YouTubers for comment without an editor's note acknowledging the change.
Only after Fox contacted them about the stealth-edit were they embarrassed into offering a very muddled and (deliberately?) confusing "correction:"
After Fox News reached out for comment, the Washington Post issued a correction on Lorenz's report, reading, "A previous version of this story inaccurately attributed to [Depp representative] Adam Waldman a quote describing how he contacted some Internet influencers. That quote has been removed. The story has also been amended to note The Post's attempts to reach Alyte Mazeika and ThatUmbrellaGuy for comment. Previous versions omitted or inaccurately described these attempts."
Inaccurately described these attempts, as in, claiming they occurred at all was inaccurate? What the hell?
How is she permitted to continue working at a major media outlet? How is the Washington Post permitted to remain a media outlet? Oh right, the Washington Post is a corrupt influence operation/defamation racket serving the leftwing cabal of the Ruling Class and only engages in propaganda and psyops. That's how she keeps her job. And the Washington Post is pretended by the Ruling Class to be "Real News" because it serves their interests and defends their Right to Rule.
The leftwing legacy media is very, very determined that
no one
will be permitted to speak without their permission, without obeying their censorship rules, and that certainly no one will be allowed to make money in the speaking professions without following their required Code of Beliefs. And they are ruthless and brazen about enforcing their will on this score.