Saturday Gardening, Puttering and Outdoor Adventure thread, Jan. 15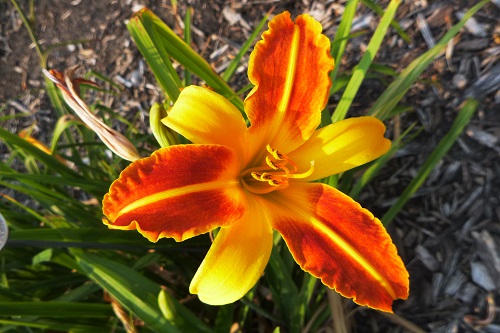 Hi, everybody! It's still winter. Had any garden or outdoor experiences, or are you dreaming for later? for those in the dreaming stage,
Bluegreen Kayak
sent in some information and photos:
While trying to organize ten years of digital pictures, I found these lilies from the North Dakota State University Daylily Display Garden in Fargo. My sister showed the garden to me when I visited late in July last year. It was a wonder to me how many different varieties of day lilies there are; I mostly see the ubiquitous yellow ones that grace the new home subdivisions. In addition to the wider range of colors, I liked the variety of petal types on display, especially the ones with a sort of frill around the edges. Some day lilies were bred to emphasize every other petal, giving them a semi-triangular shape. Thanks again for the great pictures and plant tips you put up there for all of us - Bluegreen Kayak
These photos are impressive. And quite the daylily farm! Bluegreen Kayak's comments give us a clue into why a lot of people are amateur daylily breeders. If you study the flowers in the photos, there really is a lot of variety! I like the flower form of the specimen above.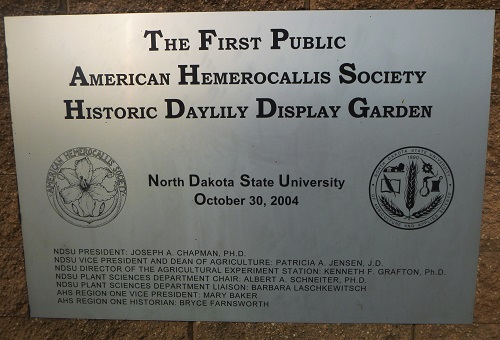 So double!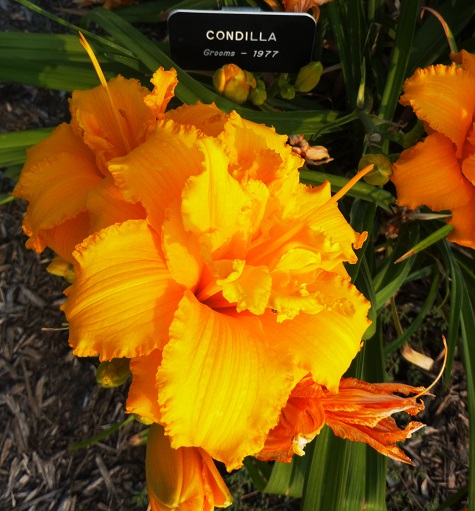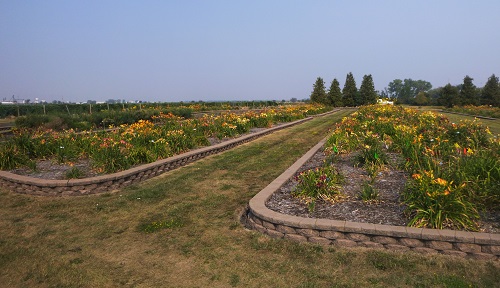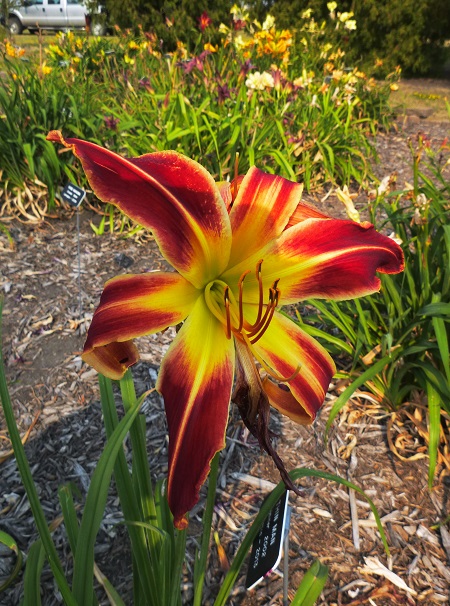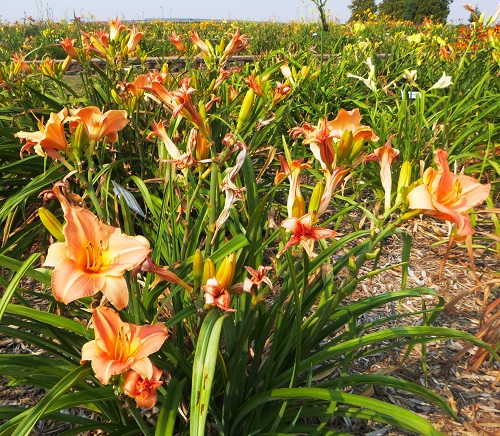 I am also partial to this variety. Are those student residences in the background? If so, nice view.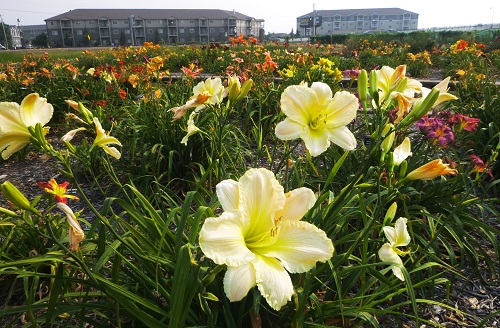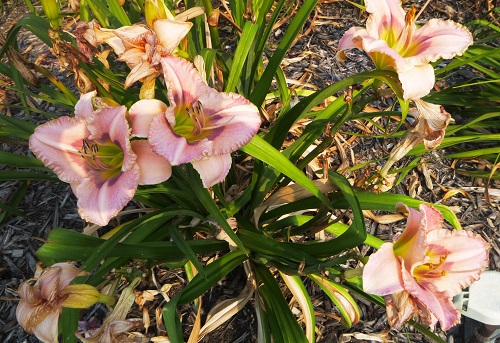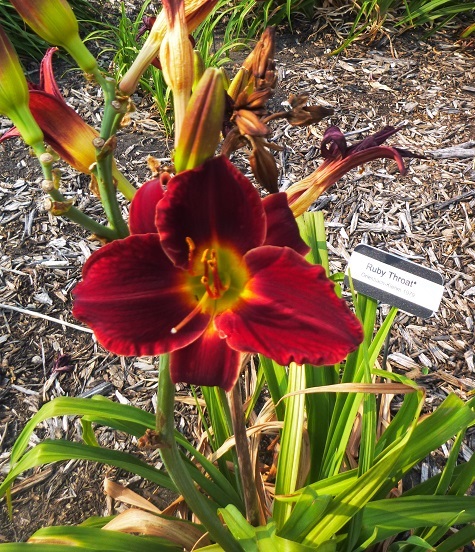 Which varieties do you like best?
Terraces
Preparing a hilly yard for parties, and for gardening in terraces, in Northern California: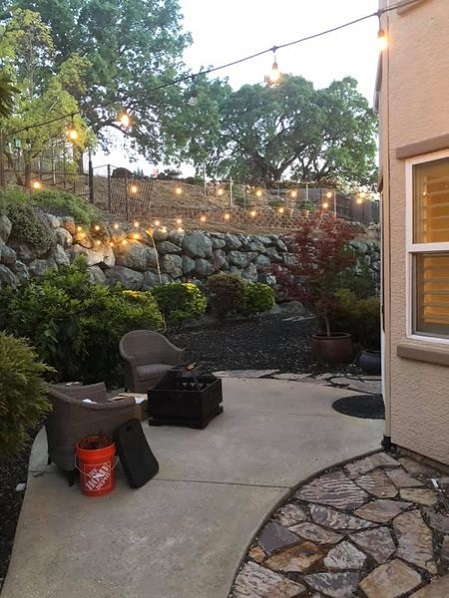 Are you making full use of your
balcony or terrace for music?
As a performer or as part of an audience? Opera is great. But there are
other possibilities.
2:22
Edible Gardening
We turned our turkey coop into a greenhouse. We're in zone 6a so always seem to need an extra month for growing. Lemon tree is showing some fruit. We also took some beef steak tomato cuttings that have grown enough for 5 gallon pots. Hope they make it to spring for transplanting and get a jump start on the season. S.Lynn, Wilder Idaho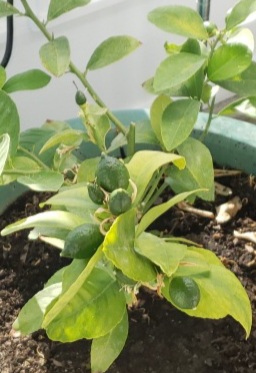 This sounds like such a good idea. Love to see the little lemons, in Idaho!
Nerdy but Brilliant Cooking Tips Straight from Food Scientists
Here are some for produce. There are others.
When blanching vegetables (like green beans), coat them in oil as soon as they come out of the water.
Or butter. Wonder if this works for freezing?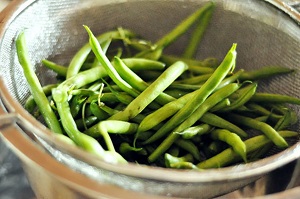 Soak your berries in 125 F water as soon as you get home to make them last longer.
Not for long.
Gardens of The Horde
We have FOG. It is delaying some home renovations. Dogs don't want to go out. Anything happening in your yard or garden?
If you would like to send information and/or photos for the Saturday Gardening Thread, the address is: ktinthegarden
at that g mail dot com place Include the nic by which you wish to be known when you comment at AoSHQ,
unless you want to remain a lurker.
Posted by: K.T. at
01:22 PM