Food Thread: Raw Hamburger...Tartare Is Really Raw Hamburger! (Or Is It People?)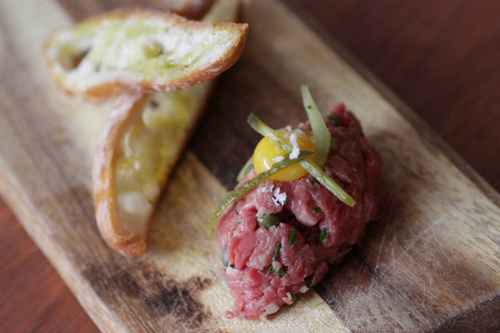 It's an acquired taste...I think, but plenty of people have told me that when they were kids they used to eat raw hamburger all of the time, so maybe, just maybe we have it hard-wired in us! Probably not, but good Tartare is really fun. And sort of a pain in the ass to make, but I think it is worth it. The trick is to remove every bit of connective tissue so all you are left with is the beef and maybe a little bit of fat. But too much fat and it becomes greasy and unappealing....yuck! There are lots of good recipes all over the place, so I won't bore you with mine. But if you are intrigued by the idea but can't quite work up the intestinal fortitude to make it, try something called "Beef Carpaccio," which is simply thinly sliced beef pounded even thinner, then served with a splash of olive oil and lemon and maybe some capers and onion. Just as beefy but without the problem of the texture that many people find distasteful in Tartare. If both of these sound good, email me and I will send my special recipe for Chicken Tartare!
******
Our current political malaise has brought us the joys of inflation, and nowhere have I seen it worse than in the food markets. Maybe I am too many multiples of 29 to have a coherent sense of the meteoric price rises, but the next time I see "10% increase in food prices" I might just cut a bitch. 10% my ass. Chuck roasts +50%
Bacon +50%
Tomatoes +75%
Chicken +25%
Pork Shoulder +33%
Romaine +75%
Avocados +33% That's from the last three days compared to sometime last year. Nothing scientific, but spare me the government-massaged misinformation.
******
I'm making chili today, mostly because it's 12 degrees outside and it seems like the appropriate food to have simmering on the stove. And before you eviscerate me...yes...chili is an idea, not a recipe. But I enjoy trying these out just to see whether it is possible to make crappy chili. And I don't think it is! Sure, you can make it it too spicy, but that's still okay. I have made chili that was stupidly hot. Painfully, mouth-burning, lip-melting hot. But a spoonful of sour cream and extra cornbread was all it took to make it...um...still stupidly hot but fun to eat. I think there is a basic template for chili, and as long as you follow that, your chili is going to be good. Maybe not award-winning stuff that will get you an appearance on TV, but plenty good enough to enjoy on a cold day in January while you watch the snow pound down onto your driveway.
Texas Beef Chili
As for beans and carrots? Those are deeply personal and private decisions best left alone in a public forum such as this.
******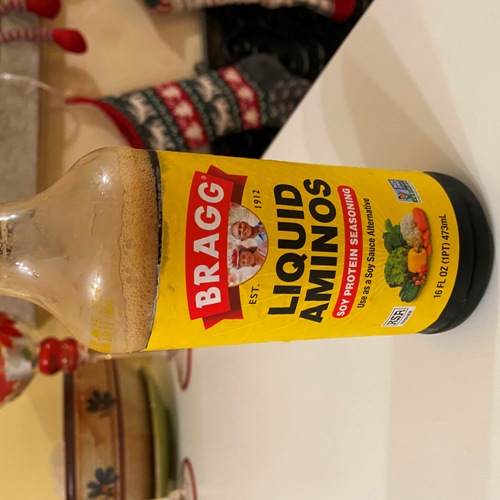 What the hell is this stuff? Nurse Ratched sent me the photo, and since she is a well-known hippie (can you smell the patchouli oil?) I figured it was some new-age weirdness that has homeopathic properties. IT CURED MY HEMORRHOIDS! Anyway...anyone besides the Nurse use this stuff?
******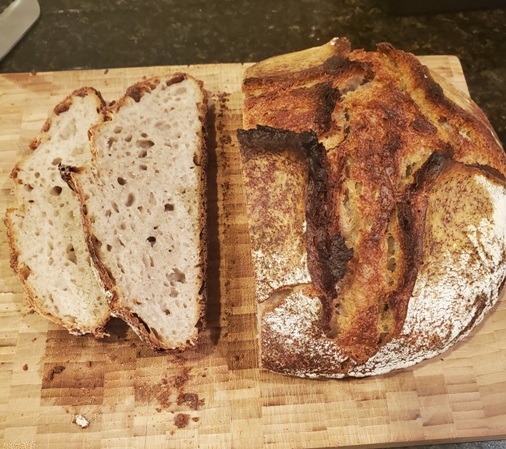 That is a three-week fermentation! Yeah, definitely not by plan, but things got away from me and all of a sudden I realized that the dough was still in the refrigerator. And you know...it was pretty damned good. The bread was quite malty and sour, but not unpleasantly so, and the texture was surprisingly good. Not nearly as dense as I expected. I do not recommend three week fermentations, because it wasn't any better than a more typical one. But if it happens, don't throw it out!
******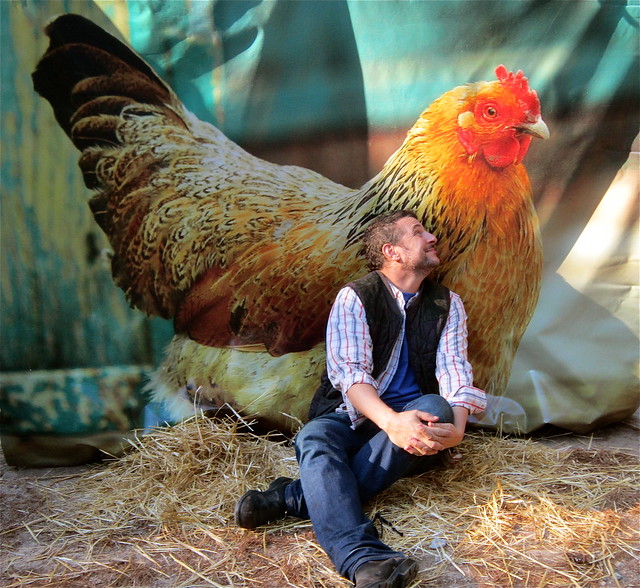 What's the deal recently with monster chickens? I used to be able to buy three pound chickens, which they called "fryers." Now it seems as though the minimum size is 4.5 pounds, and there are some
Argentinosaurus
-sized birds out there that are just ridiculous! Obviously processing costs decrease when the birds are grown larger, and the stores are selling a higher-priced item compared to normal chickens from this planet. but sometimes I just want to make a roast chicken, not a meal for eight people!
******
Short ribs are one of my favorite cuts of beef, and when done well (Sous Vide...duh!) they are incredible. I have spent a fair amount of time and money perfecting my own recipe, which puts the short rib front-and-center. It's got incredible beefy flavor, so there is no reason to mask it in complex recipes with lots of competing flavors. Which is why I am puzzled by this recipe from "Smitten Kitchen. I think the writer is a good cook, and I like her relaxed attitude toward food and cooking. But why not use a chuck roast at half the price and most of the beefy flavor? Everything about her
short rib onion soup
recipe is good...except the waste of good short ribs. So try it out with a cheap chuck roast and save the short ribs for a special occasion.
******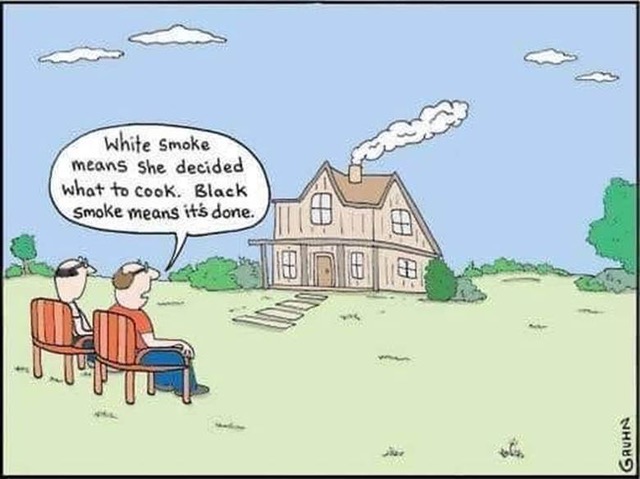 [Hat Tip: Misanthropic Humanitarian]
******
Brussels Sprouts that aren't as tough as trees, beef short ribs that have meat on them (not the stupid little sliver of bone they sneak into the packages), carrots that don't taste like stalky chalk, spare bottles of Van Winkle Special Reserve 12 Year Old Bourbon, an herb garden that actually produces herbs (but no basil!), well-marbled NY strip steaks and elk backstrap to:
cbd dot aoshq at gmail dot com.
And don't think that you are off the hook with maple syrup and French Toast: I'm watching you...all of you! And I am watching you perverts who shake Manhattans and keeping a list for the Burning Times.