Quick Hits
Fredo Cuomo is preparing to sue CNN for at least $18 million, the balance of his four year contract, and who knows, maybe he'll sue for defamation and reputational damage as well.
Let's root for injuries and discovery and leaks.
Fredo has also stopped his Sirius XM talk show.
Chris Cuomo, terminated from a prominent CNN anchor job over the weekend, is giving up another perch. Cuomo is also leaving SiriusXM, where he hosted a regular weekday radio program, "Let's Get After It" -- a title borrowed from a catchphrase he employed as part of his primetime program on CNN. "The way my time ended at CNN was hard. While I have a thick skin, I also have a family, for whom the past week has been extraordinarily difficult. So right now, I have to take a step back and focus on what comes next," Cuomo said via a Twitter post Monday. "That means I will no longer be doing my SiriusXM radio show."
Thanks, Biden: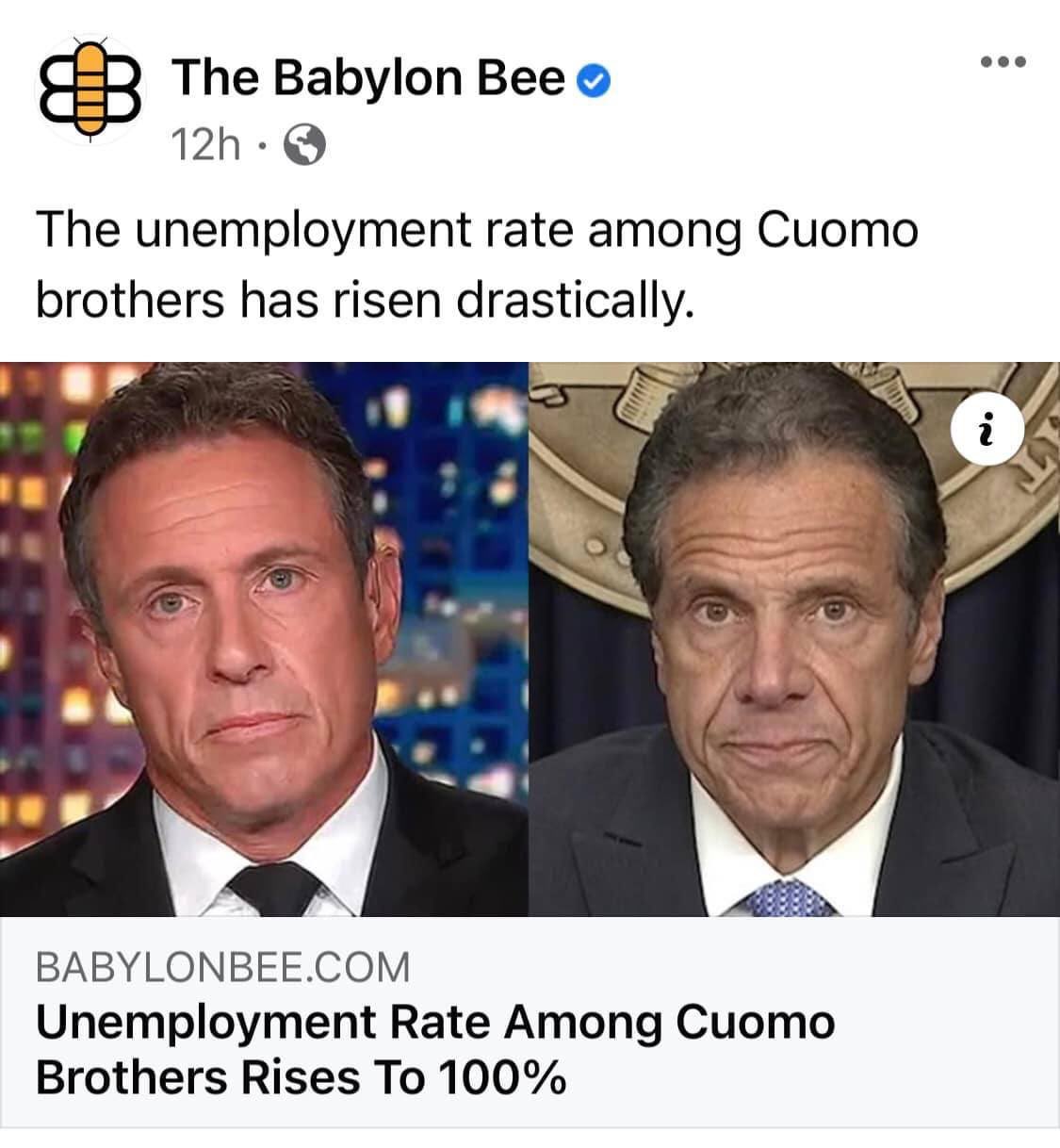 Disclose.tv

@disclosetv
JUST IN --GOP Rep. Devin Nunes to resign from Congress in the coming weeks to become CEO of Trump's media company.
Catherine Herridge
@CBS_Herridge NEW: @DevinNunes joining #TMTG
"Trump Media & Technology Group announced Congressman Devin G. Nunes has been selected to join the Company as Chief Executive Officer... formerly the Chair of the House Intelligence Committee. Mr. Nunes will begin his new role... January 2022."
Ugh, we're going to really miss him in Congress. I hope he can have as much impact in his new post, and quickly. I know people will say "One vote in Congress doesn't matter" but he was a lot more than that. He mattered. When it counted, he really mattered. Two elderly men escaped a nursing home to
attend a heavy metal concerrt.
Razorfist says it was Gene Simmons and Paul Stanley. The New York Times is
America's Paper of Racial Hatred and Racial Separatism,
and at some point, people are going to stop fighting them on this and just say
You win. Congratulations.
About a year ago, I decided to build a library on my front lawn. By library, I mean one of those little free-standing library boxes that dot lawns in bedroom communities around the country — charming, birdhouse-like structures filled with books that invite neighbors and passers-by to take a book, or donate a book, or both. … Then one morning, glancing out my front window, I saw a young white couple stopped at the library. Instantly, I was flooded with emotions — astonishment, and then resentment, and then astonishment at my resentment. It all converged into a silent scream in my head of, Get off my lawn! The moment jolted me into realizing some things I'm not especially proud of. I had set out this library for all who lived here, and even for those who didn't, in theory. I would not want to restrict anyone from looking at it or taking books, based on race or anything else. But while I had seen white newcomers to the neighborhood here and there, the truth was, I hadn't set it out to appeal to white residents. … What I resented was not this specific couple. It was their whiteness, and my feelings of helplessness at not knowing how to maintain the integrity of a Black space that I had created. I was seeing up close how fragile that space can be, how its meaning can be changed in my mind, even by people who have no conscious intention to change it. That library was on my lawn, but for that moment it became theirs. I built it and drove it into the ground because I love books and always have. But I suddenly felt that I could not own even this, something that was clearly and intimately mine.

Video of a group of three car thieves -- armed with a rifle, which they fire during the robbery -- stealing two cars.
Police don't even bother responding to the crime in progress. No word if they Crossed State Lines to commit the armed robbery.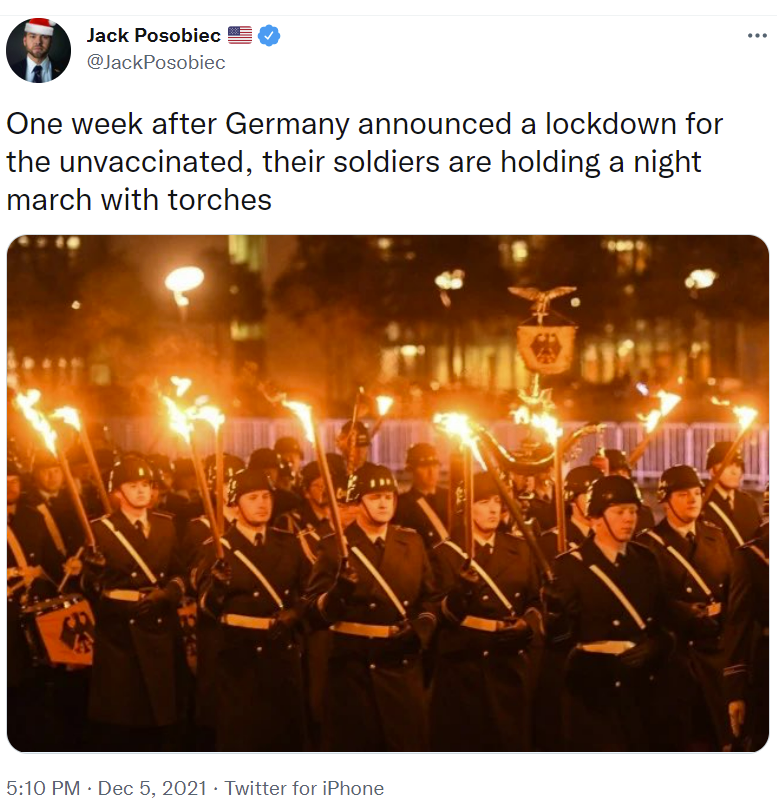 Transvestitism and "queer spaces" are now part of your child's primary education and there's nothing you can do about it, bigots: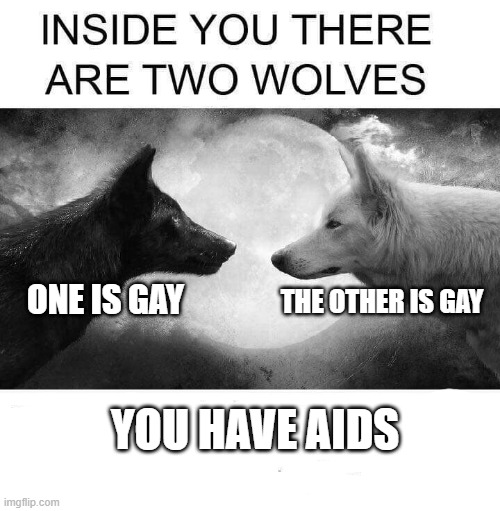 Via Cringe Panda Fan Club
Sorry I meant to private message that one to garrett.