Axios: Oh, No! The Right Wing Is Building "Its Own Echo Chamber," Separate from Our Corporate-Backed, Monopoly-Enforced Echo Chamber
They're upset that we're no longer willing to submit to their censorship and control.
Conservatives are aggressively building their own apps, phones, cryptocurrencies and publishing houses in an attempt to circumvent what they see as an increasingly liberal internet and media ecosystem. Why it matters: Many of these efforts couldn't exist without the backing of major corporate figures and billionaires who are eager to push back against things like "censorship" and "cancel culture."

Those words are in "doubt quotes" to show that their existence is highly dubious.
8 I notice they don't use scare quotes on "echo chamber."
Posted by: Bertram Cabot, Jr.
The bottom line: Conservative media has been a powerhouse for a long time, but this phase of its expansion isn't just about more or louder conservative voices -- it's about building an entire conservative ecosystem.

OUT: BUILD YOUR OWN INTERNET IN: DON'T YOU DARE BUILD YOUR OWN INTERNET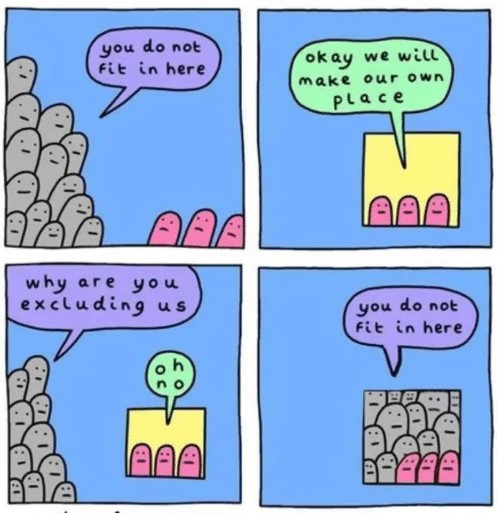 Suggested by 496.