The Fake President Is Now Absolutely Unintelligible
Let's Go Brandon was proud that his authoritarian fascist diktats succeeded in cowing some of the public:
This guy points out that when you fire all the unvaccinated people, the percentage of vaccinated people will necessarily rise, even though your workforce shrinks: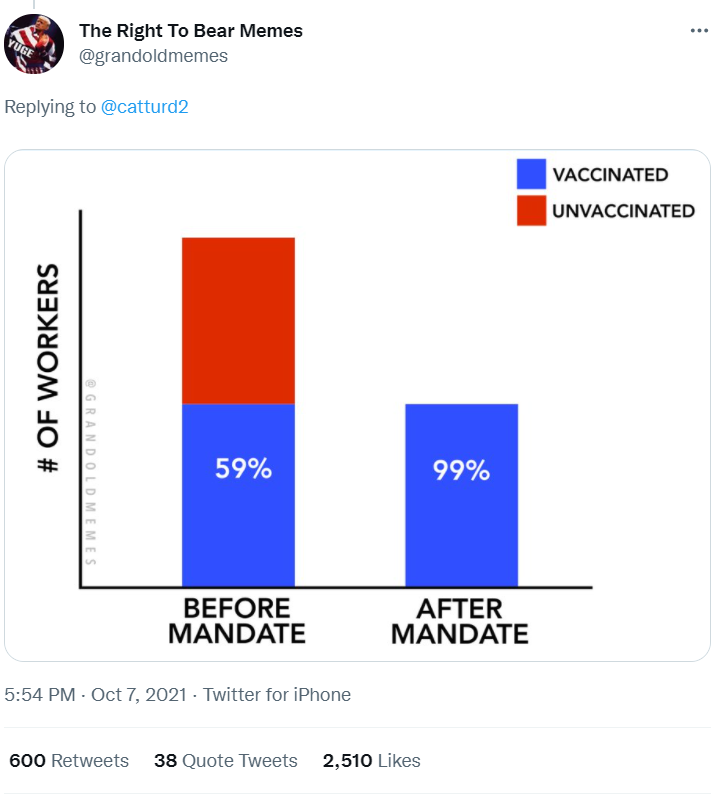 Biden was told there would be no math in this math. Biden broke out his Creepy Pervert Whisper again, to direct the media that they should gin up a Two Minute Hate against Fox News:
As if they needed the reminder! Then the Fake President spread Deadly Medical Misinformation -- which you'd get banned from social media for, but which leftists are allowed to spread with impunity -- claiming, completely falsely, that the vaccinated cannot spread the virus. In fact, he indicated that was a "certainty."
The Fake President is being questioned about why he needs a Fake White House set.
Doesn't he have a real one across the street?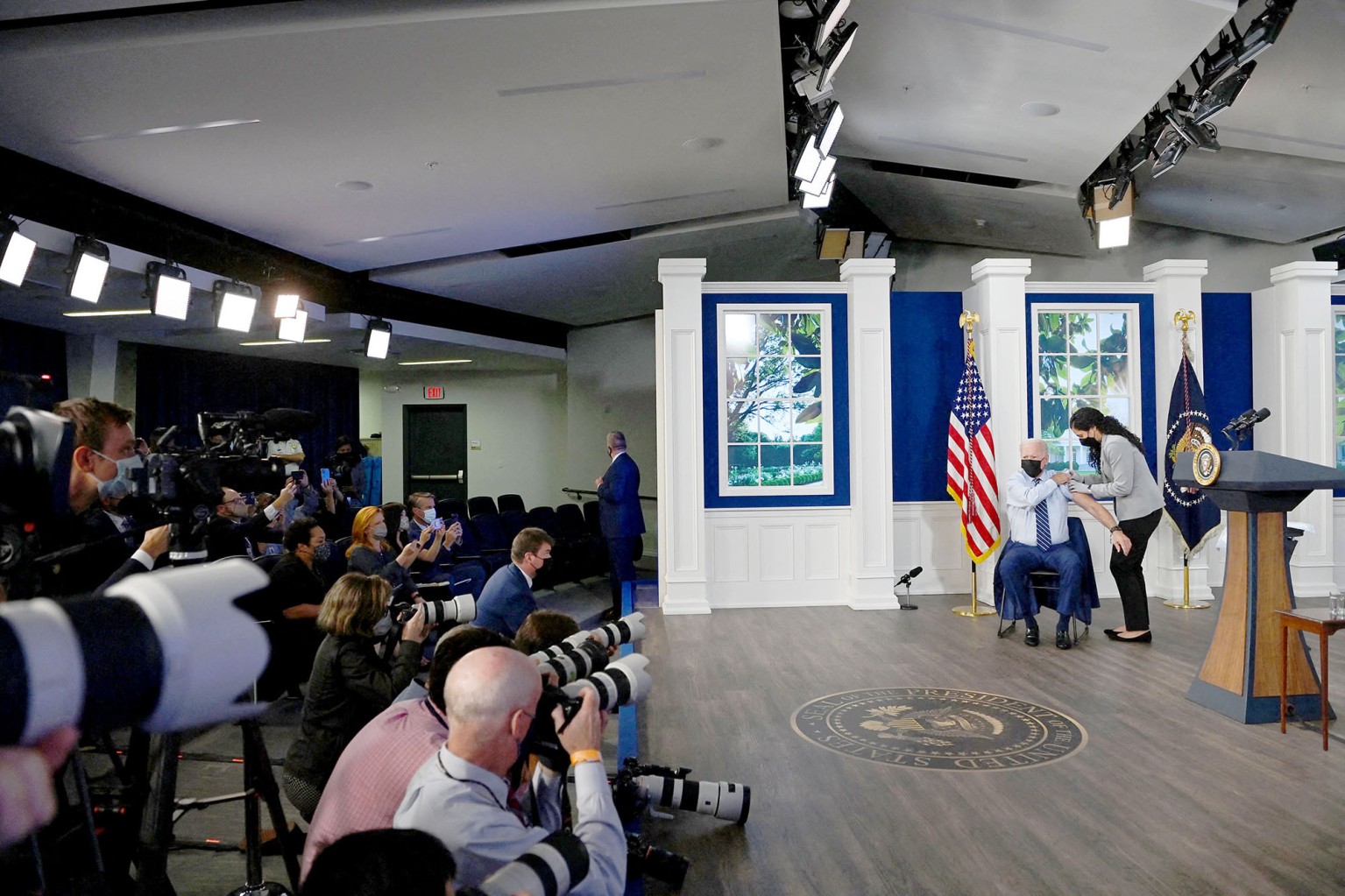 I don't understand this, but former Trump advisor Steven Miller says they do this so that the mental invalid can read his script directly off a monitor:
Stephen Miller, a former senior adviser of President Donald Trump, claimed Biden only used the imitation White House set so he could read a script directly from a face-on monitor. "The reason Biden uses this bizarre virtual set for televised meetings -- and not an actual room like East Room, Cabinet, Oval, Roosevelt, Sit Room, etc. -- is because it allows him to read a script directly from a face-on monitor (& w/out teleprompter glass that can be seen on camera)," he tweeted.
I believe Biden does need to read words written for others. But why couldn't he have that same kind of set-up in the real White House? As proof for his need of a monitor displaying the words his puppetmasters have told him to need, here's Biden degenerating into incoherent sundowner gibberish when he doesn't have a teleprompter handy:
Biden's cognitive capacity had already been a bus crash, but now it has further deteriorated to the level of not merely a bus crash, but a bus full of circus clowns crashing into a school for blind children and even worse the clowns were doing their "Gasoline Comedy" act that day and now all the blind children are on fire and the clowns are trying to squirt water on them with their stupid lapel-flowers but the flowers are just squirting out more gasoline and the children are crying tears of fire out of their Unseeing Dead Eyes and holy shit a couple of the clowns look like they have boners and they're chasing around the fiery blind children trying to rub up on them with these bobbling clown-boners with big red bulbs on their tips. Thanks to ShainS. (Unauthorized Freedom Exhibitor) for reminding me of that. I hereby repurpose it as having always been about Joe Biden's dead brain.