Ace of Spades Pet Thread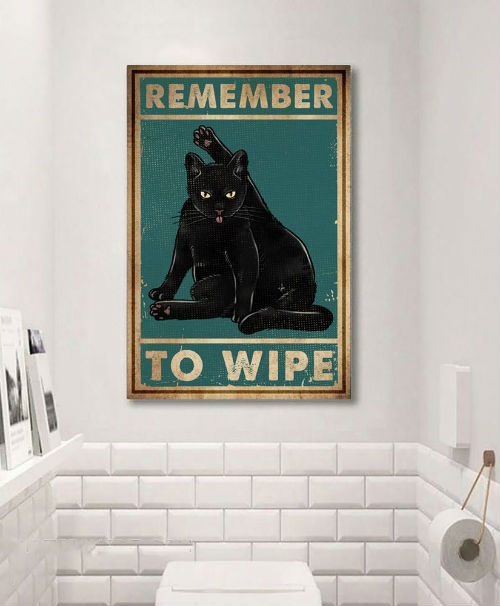 (H/T ALH)
***
Good afternoon and welcome to the almost world famous Ace of Spades. Thanks for stopping by. Kick back and enjoy the world of animals.
***
A Little of This. A Little of That.
Yes, even dogs can be klutzes.
That's quite a rescue.
Cats melodramatic? Who knew?
H/T Shibumi
***
Meet The PetMorons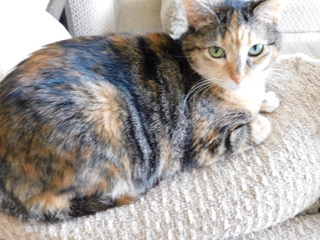 (Fruit Loops)
&&&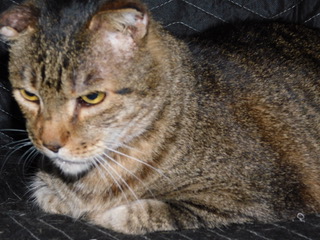 (Buddy)
&&&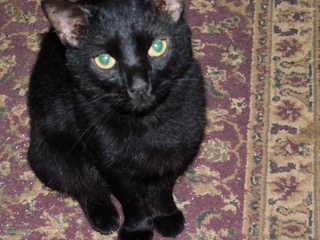 (Spot)
Hello again from Bama Bubba's Cathouse! We've been rescuing stray cats (felines, not the band) for nearly 30 years. We currently have 8, most of them have already appeared here on the world famous Pet Thread put on by the most esteemed Misanthropic Humanitarian. We have three left to show off, and without further ado, here they are. First up is Fruit Loops. Yeah, she's crazy, but danged lovable. She showed up one day along with two feral males. Fruit Loops wasn't feral, however, just lost or abandoned. She moved in under our deck and within just a couple of days we were able to pick her up, get her in a crate, and in to the vet for a spay and shots. She's been here 4 years and is still nuts.
Next is Buddy. He was one of the aforementioned feral cats that showed Fruit Loops her new home. Buddy took about a year to convince, but he finally came around and decided to get into the crate. Poor guy has dozens of scars, half an ear, and is the biggest baby of the group. Unfortunately, he's also Feline Leukemia positive, so he has to live in the basement, away from Fruit Loops and the rest of the gang so he doesn't spread the virus. He's not near as grumpy as he looks, either. He's been with us 3 1/2 years now and helps me play video games in the man cave.
This is Spot, so named because we couldn't tell him and another black feral apart, so one of them got a dab of white paint on the back of his head one morning at feeding time. The other, sadly, quit showing up not long after. We like to think he found a home. Anyway, Spot moved in just a couple of months ago. Spot is also banished to the basement with Buddy because Spot has Feline Immunodeficiency Virus. This isn't the same as what Buddy has, but Spot can spread his virus to other cats, too. Spot and Buddy are the Basement Boys and get along quite well, although Buddy does have to guard his food dish from the ravenous Spot. Once we get them fixed and inoculated, they come inside to stay. It's dangerous outdoors, and for the boys, their lives would be shortened considerably if they had to live outside. Please, if you have a cat, get them vaccinated for FeL and FIV. As always, we enjoy the Saturday Pet Thread and love to see the care that the morons give to their fuzzy friends. Peace out, and WAR EAGLE! Bama Bubba
Thanks for your major contribution Bubba. I'm not sure what's bigger, your heart or your wallet. Those kittehs sure lucked out with you coming into their lives. Good job!
***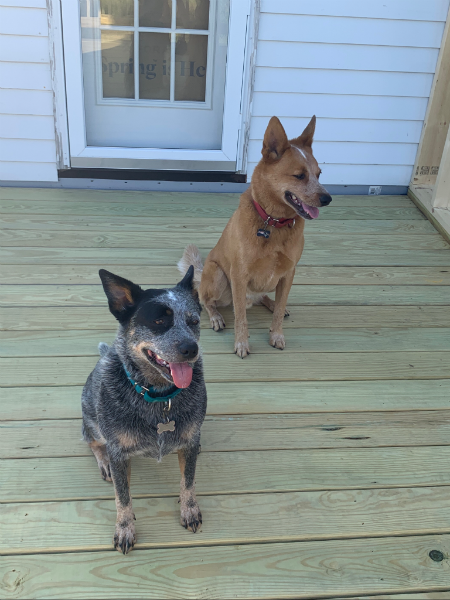 Misanthrope, The blue heeler is Lola. She came to our family after her previous owners weren't able to deal with her bad behavior (she killed one of their cats). They were expecting a new baby and couldn't take any risks. We've had her since February, 2020 and have solved most of her behavioral issues. It's not like we're super trainers, her previous owners were too busy to give her the consistent exercise and training she needed. She just turned 3. The red heeler is Rowan. He's been on the Pet Thread before. He turns 6 this summer. Strange to think of him as the old man now! This is Jimbro from The Hostages Thanks!
There is a reason why Blue Heelers are in the 'Working Group' of the AKC. They are working dogs and need an outlet. Good to hear you saved Lola from a bad fate. Good to see Rowan again. Great pair of dogs. Thank you.
***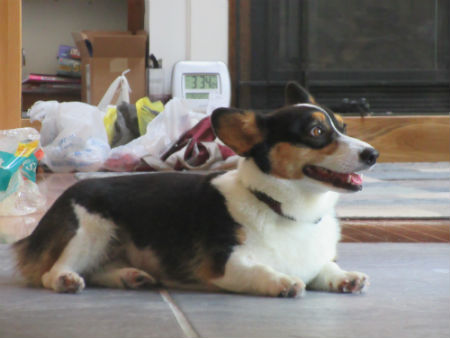 You posted my pic of Copper in the June 13 Pet Thread with this comment: "Handsome dog. It has been awhile since we heard from you. So have you gotten a new pup?" Funny you should ask…Copper's birthday would have been on June 25, and my wife decided that day that we should start looking for a new pup, especially since we will have time to get her acclimated to us while we remain under Kung Flu house arrest. Prices for Corgi puppies are $2500+, so we quickly ruled that out. She tried the rescue route, but every rescue dog she found on the Internet that we were interested in had already been adopted by the time she contacted them. My wife had been getting depressed with the constant rescue misses, but I told her that Copper was in Heaven making sure we got the very best dog. One rescue wrote back suggesting that we contact the AKC to get names of local breeders that might have a retired show dog or breeding dog available. This was kind of a "forehead slap" moment, as that was how we originally found Copper and we should have thought of that ourselves. She made some phone calls, and amazingly found 2 yr old Samantha that very same day. Sam has now been with us for three weeks and she has quickly become my fairy tale princess. I trusted Copper to take good care of us, and there is no doubt in my mind that he found Sam for us. -Frank
Congrats on the new addition to your home. She looks like she could give you a run for the money. Thanks for sharing.
***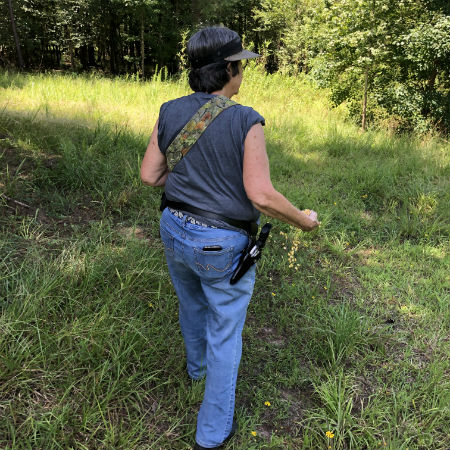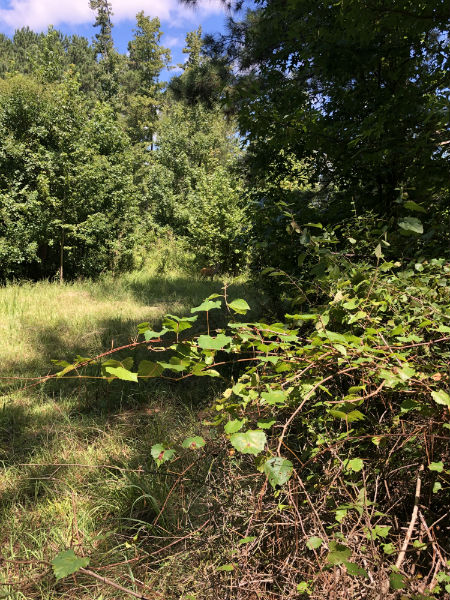 MisHum,
This is Mrs. E strewing corn at deer lease and Miss. Dear following her. - Eromero
You sure it's feeding time and not harvesting time? Neat photos there and thank the deer and Mrs. E for being on the pet thread today.
***
A big thank you to all of you who submit material, comment and lurk. The In-box was a little light this week. If you have something you wish to share, you can reach us here at petmorons at gmail dot com. In the meantime, have a great week!!!
Posted by: Misanthropic Humanitarian at
03:00 PM