Ace of Spades Pet Thread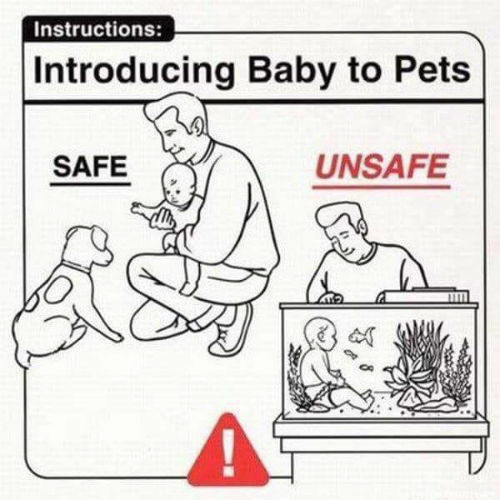 Good afternoon and welcome to the almost world famous Ace of Spades Pet Thread. If you're a regular you know the rules. If you're new, kick back, relax and enjoy the world of pets.
***
A Little of This. A Little of That.
Are you in a crappy mood?
These photos should help you out.
***
Not guilty by reason of mental defect?
A 47-year-old east Alabama woman was arrested Tuesday night after authorities found dozens of animals – some dead and some alive – at her Centre home. Ruth Pauline Staggs is being held in the Cherokee County Jail. She is charged with 47 counts of cruelty to animals. Cherokee County Chief Deputy Josh Summerford said deputies responded to Staggs' home in the Rock Run community Tuesday afternoon to do a welfare check on Staggs' mother. When they arrived, they could not get anyone to answer the door but noticed a large number of animals both inside and outside of the home.
***
Fat cat has a new home.
A two-year-old, 10.5kg cat has found a new home after captivating the internet for its plus-sized appeal. BeeJay attracted widespread attention earlier this month after the Morris Animal Refuge in Philadelphia shared photos of the tubby tabby on Twitter in a bid to get him adopted. An online description about BeeJay read: "OMG, big boi Mr. B is a CHONK. He's a chonk of a chonk. He redefines the term."
***
We've all seen it, dogs with their heads out the car/truck window.
Why?
The canine olfactory system is highly developed and far superior to ours. For starters, a dog's nose is equipped with a complex maze of 300 million scent receptors, compared to our measly 5 million. The more receptors, the more sensitive the nose is.
And dog noses aren't just cute — they're practically designed to savor smells. Dogs have two air passages, one for breathing and one dedicated to smelling. To top things off, the canine olfactory cortex, the part of the brain responsible for processing smells, is 40 times larger than that of a human.
[...]
***
MEET THE PETMORONS
Robert the Lurker. I love the pet thread. This is my Cerberus. Spock, Jethro, and Daphne. I brought Spock home after looking for 12 months. Then the local GSD rescue found out, I cannot say no. Next came Daphne, people were just going to move and leave her. Jethro was an escape artist and had been picked up by the pound to many times, owners were not going to bail him out again. I know I am not much of a story teller. These are my kids.
Great group of kids. Their old man has a big heart. Thanks for Lurking and sharing!
***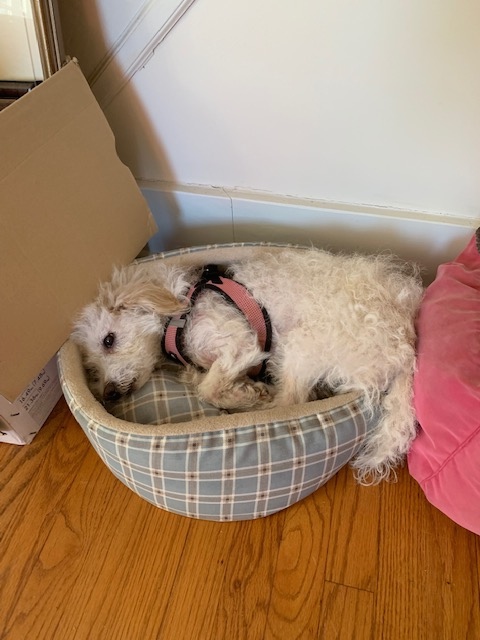 (Lexi-Photo 1))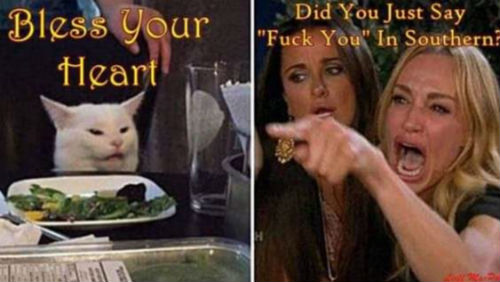 (Lexi-Photo 2)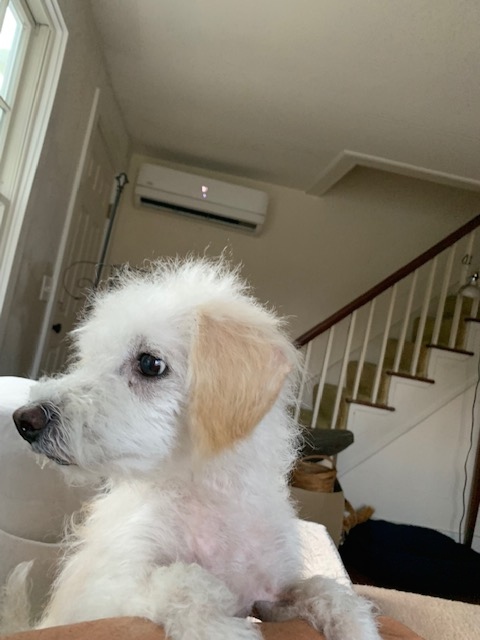 (Lexi-Photo 3)
Meet Lexi,
I know 3 pics is unusual, but I wanted to show a transformation. You
can see it in her eyes. I said a final farewell to my beloved Yorkie Maggie back in May. I've
had a lot of dogs in my life, always more than one at once, and I never had to come home to an empty house. After a couple of months I couldn't take it any longer, and adopted a 6ish yr-old rescue from a local pet sanctuary. Lexi - a "mostly" Parson's terrier — was picked up in a mall parking lot, starved, filthy, full of parasites, and her skin and coat were a mess. She had obviously produced many litters, and was probably dumped because she was sick and no longer profitable. She was fostered for 2 months before I got her, and they spayed, chipped vaccinated her. The first picture is her first day at my house (just imagine what she looked like 2 months earlier). After thoroughly checking every corner of my house, she headed straight to Maggie's little bed and slept for a week, getting up only to eat and go out. The second week (pic 2) she slept on the couch with her head in my lap. The third week she finally started to wag her tail. And now, 2 months later, she is enjoying her retirement. She's a little reserved and wary of new things, but who can blame her? She is just beginning to learn how to "play." But she is sweet as can be and very devoted. I miss Maggie like crazy and still have lots of teary moments. But as my sister said of Lexi, "Maggie would approve." Love the pet thread. liz953
I must say Lexi is one of the luckiest dogs in the whole wide world. What a sweet story with an excellent ending. Good on you liz953.
***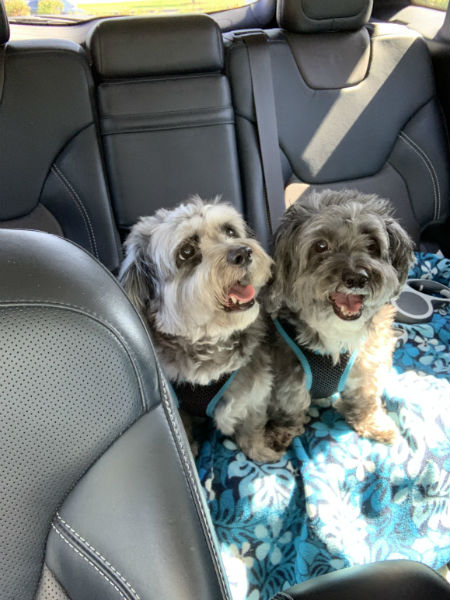 Hello MisHum; thank you to you and all the other cobs for the awesome content here at the HQ. These are our two jackwagons; Turner and Reggie. They have been featured in the past on the pet thread so I figured they could have another visit with our wonderful hordelings. They are brothers that are shih-tzu, poodle and daschound. They will chew anything and have never met a couch pillow or blanket they didn't like! They also love road trips and strive to poop in as many states as they can, they are very motivated!
Thank you again for all your hard work!
Cheribebe antique lurker and occasional commenter.
Some dogs just have that look, you know the what can we get into today look. They have it. Cute pups there. And thanks for the kind words, greatly appreciated.
***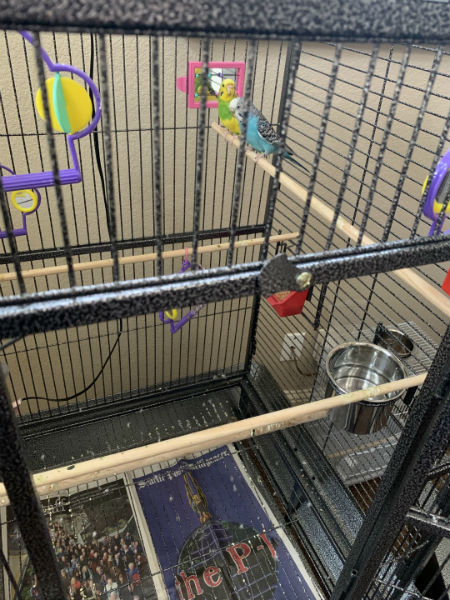 Finally got a chance to send my photo in for the Pet Thread. AFlyingSQRL, long time lurker. Here are my TinyBirbs, Maui - Blue and Spike (Yellow - Mutant), two of my (11!) Parakeets. Maui is 12 and Spike is 2, the one with the mutant beak. Cage cleaning day so I'd thought I'd bring out an Ace of Spades classic. Final edition of the Seattle Post-Intelligencer. Birds response? "You expect us to shit on this?!"
Thanks
AFlyingSQRL
Well it was cheaper cage liner than the NYT, amirite? Gorgeous and colorful all wrapped into one. Beautiful creatures! Thanks for sharing.
***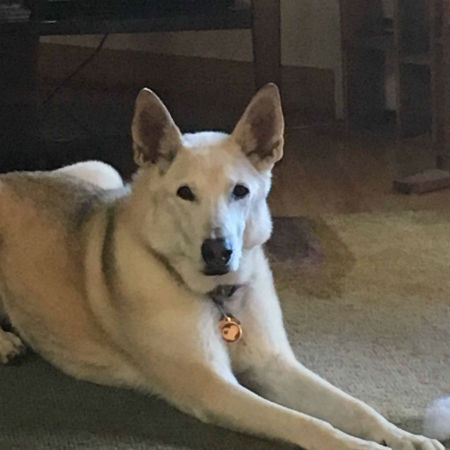 My 11 yr. old GSD, Girl, has been having some neurological problems this year and the other day things got significantly worse. Just like a switch was turned off. She did a lot of staring and pacing and drooling. Took her to the vet and she said it seemed like a brain tumor or some other CNS issue like stroke. I decided to let her go and she passed peacefully laying on my lap. She was my Velcro dog, always by my side, and everywhere I was, I looked down and she was there. This has been a tough one. I've attached a couple pics of her in better times. Give yours lots of hugs and spoil them rotten. Doesn't last forever. Last
First, what a shocking and sad story. So sorry to hear of your loss. Secondly, what a gorgeous GSD and lastly you are so right, pets don't live long enough.
***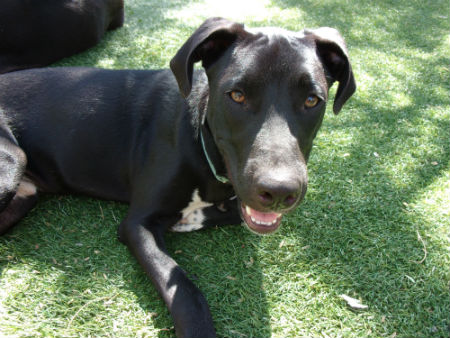 Hello Mis Hum,
Mr. Wee Kreek and I would like to thank all of the Horde for the outpouring of love for our beloved tribute to Binny. As I told the horde in the comments we got another rescue pretty quickly. Everyone, humans, dog and cats was crushed with Binny's passing and we felt some new energy was just the thing to get us out of our never ending sadness. Mr. Wee Kreek found Wiley, who was called Fez at the time on a rescue website and he was almost 8 months old. He came from a San Antonio shelter that he had been at since he was 3 months old, he was there for 4 months and they shipped him to Arizona, I am assuming because it has a bigger population and therefor a better chance at adoption, especially as he hadn't gone in 4 months. He was very, very scared when we got him. He had never had a family and didn't know what to expect. He loved our other dog Gigi instantly and she has been amazing with him. He sleeps in her bed with her, takes all her treats and toys, chews her ears. They play all the time and with her teaching him the way he has come so far in 5 weeks. He loves his family now, loves his yard, tries to love his cats much to much for their liking. He is finally getting to enjoy his puppyhood and that makes us happy. I kicked the dogs out into the yard at 5 am this morning and went back to sleep for an hour and a half and woke up to what looked like snow on the fake grass. He had completely decimated a cushion. He is a menace to all solar lights, they end up all over and he chews on the posts. And when he came in 5 minutes ago I had to pull cactus spines out of his nose. He certainly keeps us on our toes. Now that he isn't so afraid I need to brush off my puppy training skills and teach him some things stat. So all you Pet Morons, I would like to introduce Wiley. I will send in more pictures of his antics in the weeks to come.
Wee Kreek Farm Girl
Congrats on your new addition. And if I may add, he appears to be an adorable goofball. Sounds like you have your hands full. Good luck and thanks for sharing.
***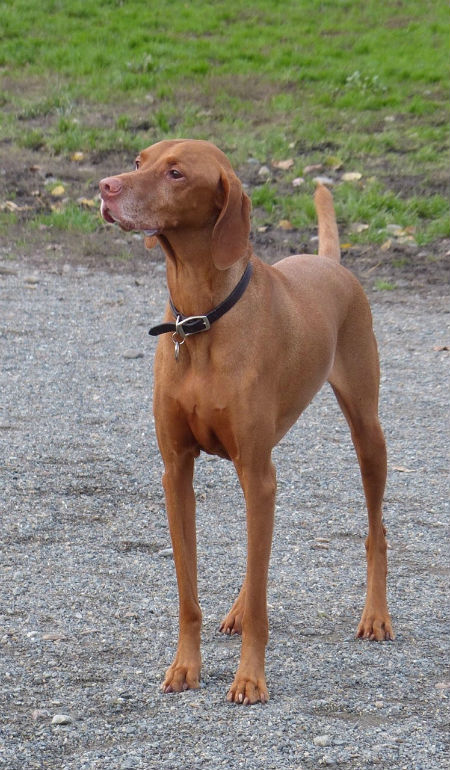 Hello,
I'm a long time lurker from Seattle of all places. Ace of Spades HQ is the first site that I check in the morning and the last site that I check in the evening. Over the past decade or so you've educated me, entertained me and helped me keep my sanity during some difficult times. Now, I was hoping that you might do me a favor during a time of grief.
This is my recently departed best friend Tucker. My wife and I lost him on the Sept. 17th after eleven and a half years. He was a an incredibly charming dog and I was hoping that you would make my sweet boy famous for a day on my favorite website.
Thanks for everything. Rob from Seattle
I would be happy to do you favor and proudly feature Tucker this week. So sorry to hear of your loss. He was a handsome lad. Once again condolences and thank you for your support of the blog.
***
What a great group of pets. And what a great group of pet "owners". Thank you for sharing with the Horde. Do you have something you wish to share. If you do please contact us at petmorons at gmail dot com. Here's hoping that you have a great week!!!
Posted by: Misanthropic Humanitarian at
03:00 PM