The Morning Report - 10/11/18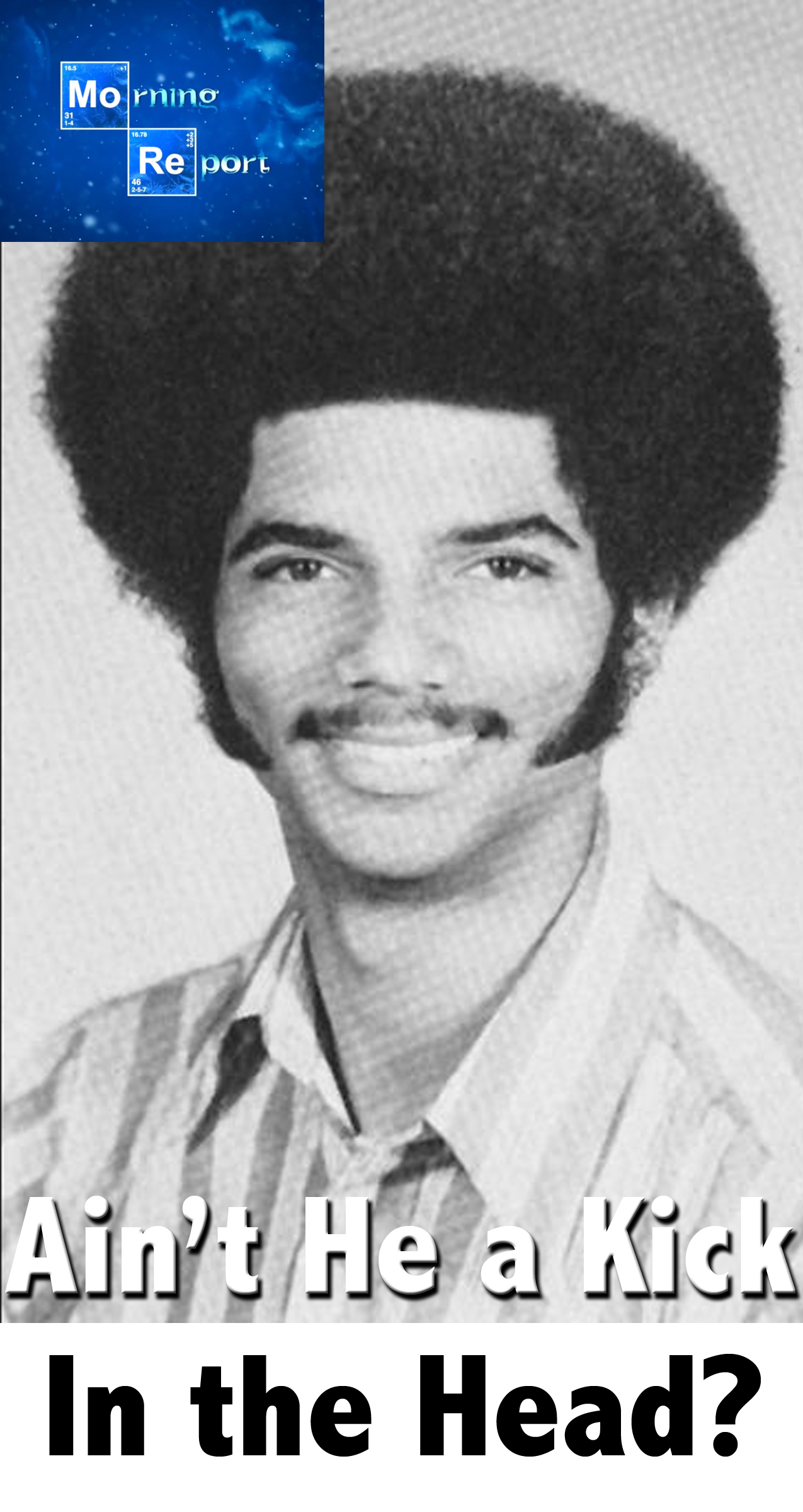 Good morning kids. Thursday and we're packed to the gills so let's get to it. First up, Hurricane Michael slammed into the Florida Panhandle with much wind damage, flooding and devastation, and is continuing north into parts of Georgia and South Carolina. . Governor Rick Scott says 100% of the effort new is on search, rescue and recovery. Prayers for all affected. The big story and one that is the now as yet non-orchestrated but growing campaign of political terror aimed at the enemies of the Democrat-Left-Media complex and its constituents. The infuriating thing, which is typical of the aforementioned, is its projection and hypocrisy. I suppose the fuse was lit decades ago with the emergence of talk radio and then the internet that at first challenged the total control of the narrative vis a vis what was/wasn't news and what the public was supposed to think about it culminating with the rejection of Clinton in 2016 by a candidate that, for the first time in history, was an individual whom they could not destroy despite employing every weapon and tactic it had. And after 2 years of a relentless assault on him (see the link about the nature of Trump media coverage [as if you really need to]) President Trump has not only dismantled much of Obama's destruction, he has defied conventional wisdom on everything from economic and foreign policy to what a politician/president should or should not do on the campaign trail and in office. He has stripped them bare, exposed them to a vast new audience as the frauds that they are and raised the collective conscience of the average American citizen. A humiliation like that cannot go unchallenged. The entire sad and disgusting spectacle of what the Left attempted to do to Associate Justice Brett Kavanaugh blew up in their faces, and catastrophically. Forget the institutional Left; All but the most grudging of Never-Trumpers are, if not necessarily wholeheartedly changing their minds about the President, are appalled by what the Dems have done; and it has galvanized a seemingly somnolent GOP base into righteous indignation and fired them up three weeks from what is seen as a crucial midterm election. But on the other side of the coin, it has not humbled or shamed the Left. Even after a year that has seen a Dick Durbin-linked plot to mass-assassinate a ball field full of GOP politicians that nearly killed Steve Scalise, a violent beatdown of Rand Paul by his neighbor (leaves, my ass), physical assaults by terrorist "Antifa" goon squads on peaceful Trump supporters, confrontations and intimidation by same of administration officials and others in public places, doxxing, harassment, death threats and other miscellaneous thuggery, one would think that responsible leadership of the Democrat Party and media punditry would have forcefully and unequivocally have said "stop" long ago. Well, not only have they not said that but they are actively encouraging and cheering it on. Think about it: the former Democrat candidate for President of the United States has openly stated that it is completely justifiable to confront Republicans with force, stating they "cannot be civil." Are we to infer that she not only does not condemn what happened to Steve Scalise but that she approves of it and wants to see more of it? I mean, for crying out loud; has Susan Rice come forward with any sort of statement about the fact that her son, who happens to be a college Republican at Stanford was physically assaulted for his politics on campus? Knowing who she is I imagine she may have made some sort of anodyne statement which doubtless will be buried by the press or phrased in such a way as to attempt to paint what happened to him as the fault of the President, the GOP, conservatives and the fascist patriarchy, etc. *vomit* I guess, in the words of her former colleague Eric Holder said, he must've gone low so he got a justified kick. This is madness and it cannot stand.The Democrat Party and their media overlords are driving this society to the brink of chaos. Actually, we're at that brink right now. Whether they win or lose the midterms - especially the latter - I think things are going to get much worse in the immediate aftermath. Along with the assault on Rice's son and Eric Holder calling for stomping conservatives, the FBI arrested a man who had planned to detonate a 200 lb. bomb on the DC Mall this election day, we also have a charming Toledo city councilwoman who is doubling down on calling red state America "dumbfuckistan." Also RNC's Ronna McDaniel, David Catron, Daniel Greenfield and the IBD editors on Clinton and the Left's incitement campaign. To the scandals the MFM won't cover, ethics complaint filed against Oregon Governor Brown in wake of Project Veritas sting, CA Dem Cisneros' foundation in hot water for environmental shenanigans, Obama had some sort of secret plan if PDT lost and did not accept it (I think that that plan is still in effect, nein?), Democrat millionaire chaired a board cited for sexual misconduct, Joe's Man-Chin siphoned opioid money to fuel his Pinochet-mobile. In politics, the RNC made huge donation gains in the wake of the Kavanaugh confirmation, experts poo-poo the blue wave, Pennsylvania could be trouble because of the recent gerrymandering, Manchin and Donnelly might be in trouble, McAssKill hates rural Missouri, women are fired up to vote GOP because of Kavanaugh, a look at Leah Vukmir's chances in Wisconsin, "Agarn" O'Rourke's chum not a fan of the po-po, the most popular governors are all GOP, this broad in VA-5 Leslie Cockburn not a fan of the weather-controlling matzo-makers, and Murkowski must have some nasty dirt on McYertle. I mean, really Mitch? Big story at the foreign desk is the missing Saudi dissident causing a strain in relations, Peru arrests a top conservative and others there over corruption charges, Hungary tells EU "basz-mag," UNESCO can die in a fire, the Chi-Com menace, and a Chi-Com national is arrested for economic spying here. Domestically, CVS is buying Aetna and that could be a big deal for healthcare, PDT blames the Fed for the 800+point dump of the Dow, SCOTUS looks at the suit against Marylin Mosby, PDT continues to nominate lower court judges at a record pace (good, more please!), Doomberg is paying the salaries of government lawyers looking to sabotage/law-fare the Administration on guns and enviro deregulation (lock HIM up), and SCOTUS rejects an appeal to reverse a Kavanaugh decision scrapping an Obama EPA regulation. From hither and yon, Kanye West is taking Jim Brown to the presidential luncheon, CNN attacks him as a race traitor (which means black people must be fleeing the Dems in droves), Humberto Fontova on the anniversary of Che's execution, and an essay on the next target of the cultural revolution, Winston Churchill. Anyway, links from around the world, across the nation and up your street. Have a better one and remain blessed.

IN THE LEAD: HURRICANE MICHAEL

LATE ENTRY:

Roberts Refers Ethics Complaints Against Kavanaugh to Federal Judges

Fuck you, Roberts.
Commenter Tom Servo says Roberts really had no choice. I guess he could've called it a tax...