Tuesday Overnight Open Thread (10/9/18 )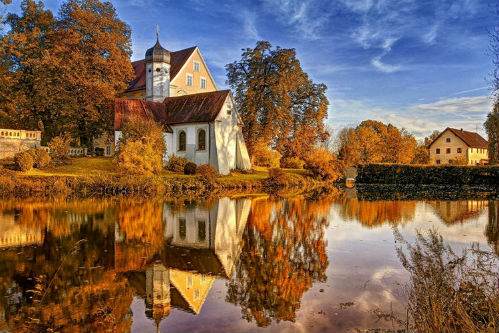 ***
The Quotes of The Day
Quote I
"If you, as a white person, feel that I matter so little within the context of what I create… you're colonizing my poetry." Jasmin Kaur
Quote II
"That would be absolutely foolish, inconsistent, and hypocritical. Those who believe that Bill Clinton should never have been impeached for allegedly lying about his sex life are now going to lead the campaign to impeach Kavanaugh for allegedly lying about his sexual and drinking activities back when he was a 17-year-old? It's hypocrisy run rampant." Alan Dershowitz
Quote III
"I do my high IQ meetings before lunch. Like anything that's going to be really mentally challenging, that's a 10 o'clock meeting." Jeff Bezos
Quote IV
"Mine is a most peaceable disposition. My wishes are: a humble dwelling with a thatched roof, but a good bed, good food, milk and butter of the freshest, flowers at my window, and a few fine tall trees before my door; and if God wants to make my happiness complete, he will grant me the joy of seeing some six or seven of my enemies hanging from those trees. Before death I shall, moved in my heart, forgive them all the wrong they did to me in their lifetimes. One must, it is true, forgive one's enemies—but not before they have been hanged." Heinrich Heine
Quote V
"The world is watching," Powell said. "They cannot believe we're doing things like separating mothers and children who are trying to get across the border from south of our border. They can't believe we're making such an effort to cease immigration coming into the country. It's what's kept us alive! Colin Powell
***
Wow.
Talk about a MoMe, hope there is plenty of Ibuprofen, black coffee and penicillin available.
A controversial four-day sex fest offering "unlimited" drug and booze-fuelled orgies with prostitutes is making its return after sparking outrage last year. Sex Island promises two "latina" women for every man, live sex shows, luxury yacht parties and "surprises" - all for nearly £5,000.
It all goes down on a "drug-friendly" private Caribbean island where men can have "unlimited sex", swap partners and fulfil their sexual fantasies while partying "like a millionaire", say organisers
***
Cats. Hamilton.
Hillary and Clinton, the next big Broadway spectacle.
No, this is not from The Onion. And yes, suddenly, getting a root canal doesn't seem so bad. Via Hollywood Reporter. ….Laurie Metcalf and John Lithgow, both two-time Tony Award winners, will team up on Broadway to play the power couple who have been a prominent part of the American political landscape for the past quarter-century in Hillary and Clinton. "It's funny and smart and intensely theatrical and, I think, very moving,"
So is a prostate biopsy.
***
The Bon Scott story.
On the night of Feb. 19, 1980, Bon Scott, frontman for the Australian rock band AC/DC, climbed into the backseat of a parked car in London. Scott had always been a heavy drinker, even by rockstar standards. On this particular night, he'd been indulging his habit in a local club.
***
There are a few hunters here at the AoSHQ.
If you're planning an elk hunt. Let's be careful out there.
Over the course of this limited study, grizzlies do in fact follow elk hunters. At one point, a grizzly followed within 100 yards of one elk hunter, however the elk hunter never reported seeing it. As it appears, grizzlies follow elk hunters downwind and off to the side of a trail that hunters take.
***
The ONT Musical Interlude
October 9, 1940, Born on this day, John Lennon singer, songwriter, guitarist, The Beatles sold over 20m singles in the UK (1962-1970), and scored more UK & US No.1 albums than any other group. 1967 'Sgt. Pepper's' is the UK's biggest selling album ever. In 1990 Lennon's song 'Imagine' was played simultaneously in 130 countries to commemorate what would've been Lennon's 50th birthday. He was shot dead in New York by Mark Chapman on 8th December 1980. via thisdayinmusic.com
William F. Buckley opines on the song "Imagine".
Imagine there's no countries It isn't hard to do Nothing to kill or die for And no religion too Imagine all the people Living life in peace. Well, we certainly want to imagine a world in which everyone lives in peace, but you see, that is only possible in a world in which people are willing to die for causes. There'd have been peace for heaven knows (assuming heaven existed) how long in the South, except that men were willing to die to free the slaves, and Hitler would have died maybe about the time John Lennon did, at Berchtesgaden, at age 91, happy in a Jewless Europe. There have got to be reasons that even affected John Lennon to prefer one country over against another. I happen to know this to be the case, since a long time ago he asked me to help him get papers permitting him to live in the United States rather than in Great Britain.
October 9, 1948, Born on this day, Jackson Browne, singer, songwriter, (1978 UK No.12 single 'Stay', 1978 album 'Running On Empty', 1982 US No. 7 single 'Somebody's Baby') via thisdayinmusic.com
***
A scientific break through for men?
A group of scientists believe they've uncovered at least some of the genetic risk factors that can contribute to a common health concern among men: erectile dysfunction. Their findings, published Monday in Proceedings of the National Academy of Sciences, have possibly identified a specific place in our genome linked to the distressing condition. Erectile dysfunction affects one-fifth of men over the age of 20 in the U.S., according to a 2007 study. But the chances of having it go up as men age, and men who have conditions like cardiovascular disease or type 2 diabetes are also more likely to experience it. Scientists have long suspected that genes play a role in erectile dysfunction, based on studies of twins. But it's been difficult to find exactly where this added risk could be in our genome.
***
This Lutheran is happy with Wells Fargo Bank.
A certain Catholic Nun isn't.
The same Philadelphia nun who demanded Wells Fargo's board call for an investigation into its September 2016 fake accounts scandal is questioning the company's ethics following its recent decision to work with a major gun manufacturer.
***
California, a gun grabbing state.
"Another California law allows police to verbally ask to confiscate a gun rather than make their case in a written request. Under "red flag laws," guns can be confiscated from citizens who've never been charged with, much less convicted of, breaking any law. And it's getting easier and easier to do it." – David Harsanyi
***
Social media consumer and downright
Genius Award Winner.
A Springfield man is in jail after authorities say he filmed himself using a butter knife and a screwdriver to remove an ankle monitor — then posted the video to Facebook. The July video referenced by investigators is still posted on what appears to be the Facebook page of Dustin W. Burns, 33. Court records show Burns pleaded guilty to violating a restraining order earlier this year and was placed on probation.
***
Some people work to live, others live to work.
Tonight's Feel Good Story of The Day.
"Hey, paisan — same as usual," said John O'Rourke to Mr. Mancinelli, who began layering Mr. O'Rourke's hair with his steady, snipping scissors. "I don't let anyone else touch my hair," said Mr. O'Rourke, 56, of Cornwall, N.Y. "The guy's been cutting hair for a century." Actually, Mr. O'Rourke was off by three years. Mr. Mancinelli is 107 and still working full time, cutting hair five days a week from noon to 8 p.m. He has been working in barbershops since he was 11. Warren Harding was in the White House.
***
Tonight's ONT has been brought to you by Reliance.
Notice: Posted with permission by The Ace Media Empire, proud parent of AceCorp, LLC and Winning
Posted by: Misanthropic Humanitarian at
09:59 PM
MuNuvians
MeeNuvians
Polls! Polls! Polls!
Frequently Asked Questions
The (Almost) Complete Paul Anka Integrity Kick
Top Top Tens
Greatest Hitjobs
News/Chat